Let me just say that I love all women. All sizes, all ethnicities, all ages (18+ of course) and all hair colors. However, that being said, I do have preferences – girls who have a stronger pull over me than others – like redheads. For as long as I can remember I've been enamored by ginger babes.
Now, in some unfortunate twist of fate, none of my girlfriends have been redheads. However, I am not shy to admit that I do own a red wig and have asked previous partners to wear it around the house, in the bedroom and even when we have gone out for dinner sometimes (and thankfully, most have been very willing to indulge me). Also, the redhead category (if there is one) is generally one of the first I head into when I land on a new live cam site.
So, with that in mind, while I will write future posts about my favorite blonde and brunette models, it only made sense that my first post of this nature would be focused on fiery-haired females. Picking a favorites isn't easy, but here are a couple of them.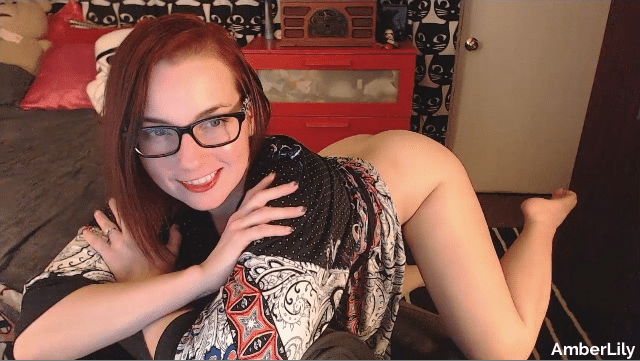 The second I headed into AmberLily's room I was immediately reminded of why she needed to be on my list. She was wearing a hoodie that unzipped low enough to reveal her awesome cleavage (made even better by her recent boob job). And in big bold letters across the front it read: YODA. Yup, this sexy MILF is also a bit of a nerd (she has profile pictures of herself in a sexy Spiderman outfit and dressed as Princess Leia.) And then there is her gorgeous ass! Plump and round and one of the most inviting rear ends I have ever seen. Seeing her from behind with that great ass up in the air and her long red hair down her back… That position is definitely a frequent request of mine in our private chats. She's great in the public room, engaging with members and chatting, but in private – when you get her full, undivided attention – there are few things better! See for yourself.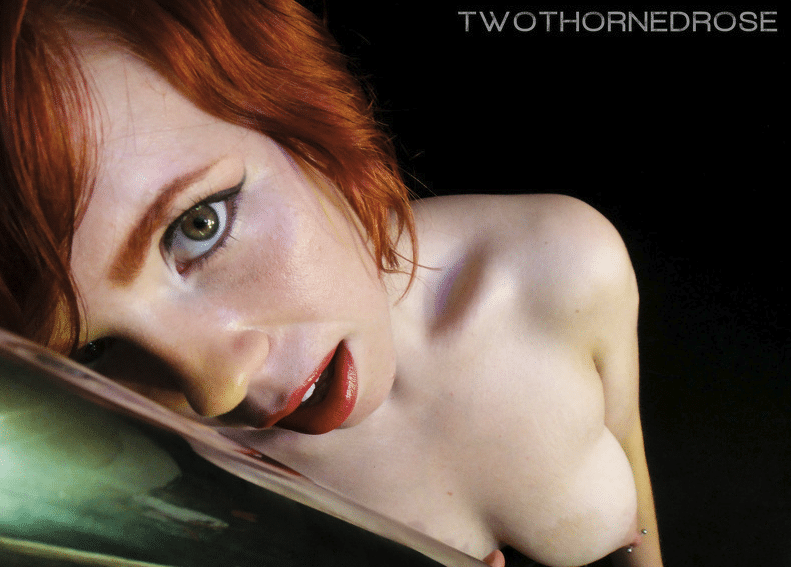 From a supersexy redheaded MILF we move to a sweet, sexy, curvaceous 25-year-old redhead called TwoThornedRose. Today her hair isn't as red as it's been in the past, but the two tones are definitely reddish. I'm pretty sure the dark red I've seen on her isn't her natural hair color, either. Then again I'm a guy and I have no clue about these things. As long as it's some shade of red, I'm good. She has a sweet and calm personality in the chat room, but she also bills herself as an award-winning BJ performer. She also does anal, squirting, roleplay and multiple aspects of BDSM. For the big-boob lovers among you, I should also mention that she's rockin' a pair of DDD/F tits! Check her out!
  Chat with TwoThornedRose Live!