Did you know that today is National Selfie Day? I'll admit that I like taking selfies, especially if I'm alone somewhere and want a photo (I hate asking strangers to take my picture). But lucky for you, this post isn't about my selfies. Instead this is all about cam girl selfies.
Some of you might have read the post I put out last month for the release of the Solo: A Star Wars Story movie. That week, I attempted to find some kind of Star Wars theme for each cam babe I chatted with for the three days leading up to the release of the film. It was a lot of fun so I decided to do the same thing this week.
So for the three days leading up to today – National Selfie Day – after having a live sex chat I went on the girls' social media accounts and found a selfie they had posted.
Monday With a Pornstar: Adriana Chechik
Yes, that Adriana Chechik! Adriana is a big-time pornstar and one of my favorites. While she has hundreds of films to her name, this past Monday, this beauty made an exclusive video just for me and performed it live on Cam Soda, right in front of my eyes.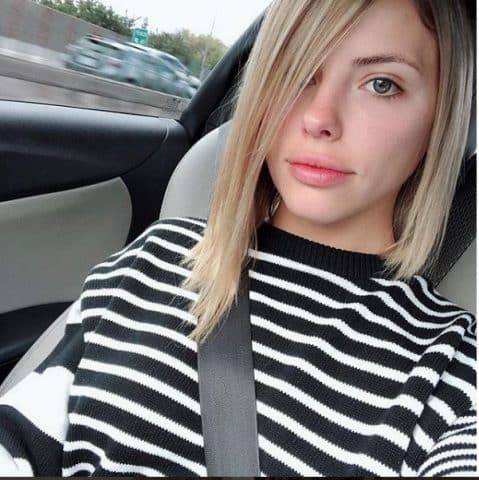 I had a few requests for things I wanted to see her do and positions I wanted her to do them in. Suggestions she was more than happy to satisfy because I asked nicely and I tipped well (which she definitely deserved given the performance she gave me). This was really a porn fan's dream come true. Being able to talk with, connect and get a live show from such an incredible pornstar is – to put it simply – incredible!
As for her selfie, after our time together I hit up Adriana's Instagram account and came across this shot of her in a car. I liked it because it was simple and real and – as many people in the comments pointed out – she's wearing very little, if any, makeup and she still looks beautiful!
Tuesday With The Famous "Library Girl": Kendra Sunderland
If you don't recognize the name Kendra Sunderland that might be because you're more familiar with her as "Library Girl." Yes, that's Kendra. Sunderland became the most famous cam girl in the United States a few years back when she did a live cam show from the Oregon State Library. The recording went viral and she even ended up getting arrested for public indecency.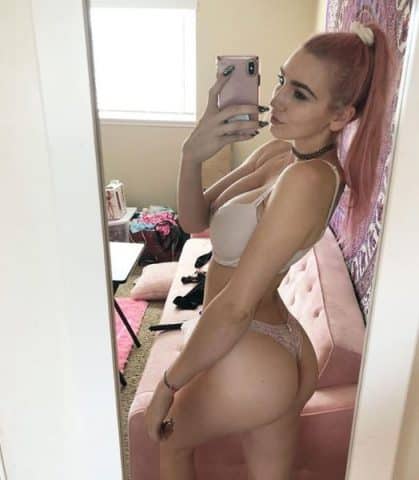 Well, this beauty took full advantage of the infamy she garnered and has turned it into a growing porn and sex cam career – and she's only 22 years old. I've cammed with her before, but it had been a while so it was really nice to see all of her again. She really does have an awesome body and is obviously very comfortable showing it off.
After our fun time together I headed over to her Instagram account. After the selfie I had found of Adriana the day before, I thought it would be fun to do a selfie-in-cars theme – but Kendra didn't have any. So, instead, I went with a more classic bra-and-panties mirror selfie. You can find Kendra on Cam Soda as well.
Wednesday With a Porn Legend: AmberLynnXXX
Adriana Chechik may be a big-time pornstar, but Amber Lynn is a porn legend! She made her first adult movie in 1983 and over the course of her career has posed for all the top magazines, starred in hundreds of films and toured North America as a dancer (she opened the door for other adult stars to work the dance/strip circuit – something that's very popular these days).
I've obviously seen many of Amber's movies and I was super excited just to talk to her. In our private chat I asked her a bunch of questions about her life and porn that I had always wondered about – and then we got to the show, which was incredible. She may be in her late 40s, early 50s, but she's in incredible shape and can perform better than most girls half her age.
When it came to picking an Amber Lynn selfie, there were plenty to choose from. However, as I scrolled through her Instagram I happened upon one of her in a car. Just look at those big, beautiful eyes and imagine them looking back at you on live cam. You can connect with this amazing performer on RabbitsCams.
And that, my friends, is how I celebrated the week leading up to National Selfie Day!