If you're looking for a massive archive of recorded live Chaturbate cam shows, then Recurbate is it, with millions of hours' worth of performances to watch. Check it out, then share your thoughts via email!

Pros
Millions of recorded cam shows
Hundreds of videos added daily
Option to record your own shows
Cons
No search or filters
Downloads with Ultimate membership only
Basic membership is limited
Bottom Line
Every day, thousands of cam girls perform on Chaturbate. Recurbate is a cam tube site where you can watch all those millions of recordings. It's free and they also have membership options that unlock added benefits like saving your favorites and downloading the shows. Otherwise, this is a streaming-only website. If you want to record your own shows on Chaturbate, you can download their software that lets you do exactly that. Plus, hundreds of new shows are being added daily. Too bad they don't make it easy to search for anything.
My Full Recurbate Review
Recurbate - Live Chaturbate Recordings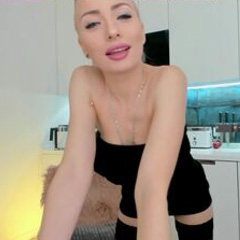 When I think about Chaturbate, I imagine the sheer number of shows that occur during a day. It's in the thousands! What if there was a way to potentially see them all? That's where Recurbate comes in, a cam tube site that contains millions of hours' worth of recorded shows taken directly from Chaturbate.
A Massive & Free Cam Tube Site
So not only is the archive on Recurbate enormous, but also, new recordings are being uploaded hundreds of times per day. I'm not kidding when I say that every time I hit the refresh button, there's a new video to watch. Part of that has to do with all the users recording and uploading their private shows to the site - and you can do that too (I'll get into that shortly).
Like any tube site, everything is free. You can sift through this practically endless supply of cams for as long as you want. But with so much of it, where do you even start? There aren't many options if you're looking for something specific. No browsing tools like categories or a search engine. And with so many new scenes being uploaded, anything from the day before gets buried quickly. And shows from a week ago? You'd have to jump back dozens, maybe even hundreds, of pages to get to it.
For me, part of the fun came from never knowing what would be uploaded that day. Would I see a busty goth chick pleasuring herself? A couple having sex? A threesome or a foursome? The possibilities are endless.
Surf the RecuTV Channels
Another feature they have is something called RecuTV. It's a 24-hour channel that replays the different shows for you. You can watch whatever they're currently showing or skip to the next one using the Zap button, but Zaps are not unlimited unless you get a paid membership, which I'll tell you about next.
Premium & Ultimate Membership Options
There are three different membership tiers. First, there's the Basic one, which is free and the only real benefit is that you can save your favorites. I find it odd that a basic membership only allows you to watch one video per day before forcing you to upgrade. So without an account, I can watch as many videos as I want, but with a basic account, I only get to watch one? You also only get one Zap for RecuTV.
The next tier is a Premium membership for $20/month. This gives you unlimited viewings of shows and unlimited Zaps. All ads are removed from the site and you get something called "High-Speed Access." Honestly, I'm not sure what they mean. Do the videos load quicker? Maybe, but it never took longer than a second for a video to play, even with the Basic option.
The final tier is the Ultimate membership for $30/month. You get everything that a Premium membership offers, but you can also download the videos. Without this option, the site is strictly a streaming-only experience. You also get "extra videos," but it isn't clear what they mean by that.
Record Your Own Shows
I'm not sure if Recurbate runs on user uploads only or they're adding shows as well, but if you want to get in on the action, the answer is the Recurbate Downloader, easy-to-use software that lets you record your Chaturbate shows, and you can download it for free! The software also works on other cam sites, like Streamate and Cam Soda.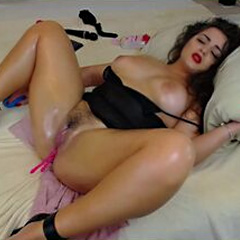 The free version has some limitations, like only recording one show at a time. So, if you plan on using it, it's worth paying for a 3-month or 6-month license because it unlocks the ability to record as many shows as you want and even set it up for auto-recording when you're away.
The licenses are a bit expensive ($80 to $150 depending on how long you want it for), but if you get one they also automatically enroll you in the Ultimate membership for the duration of the license, so you do save some money there.
The Ultimate Chaturbate Archive
Ultimately, whether you grab one of those downloader licenses, a Premium membership, or just stick around as a free user, you'll never run out of recorded cam shows to consume. Not only are there millions to watch, but some of the recordings are anywhere from 1-3 hours in length. With Recurbate, you never have to worry about missing a live show on Chaturbate again.
Click Here To Visit Website
Similar Live Cam Tubes

Everyone knows Pornhub, the biggest and most popular tube site in the world. But did you know that they have tons of recorded live cam shows? You can enjoy everything for free!

Don't let the funny sitename fool you. XHamster is a huge tube site. Among the variety of videos are thousands of recorded live cam shows. Watch sexy girls get naked and naughty.
Sign Up and Get First Dibs
Exclusive updates and offers on the best cam show recordings online!

There's so much porn to check out on XVideos, plus thousands of recorded live cam shows featuring all kinds of sexy nude girls. And it's FREE!

Missed a live show on Chaturbate? No problem! Head over to Recurbate to find a massive archive of recordings taken from thousands of live cam performances.

If you're looking for an archive of recorded cam shows, head over to Cam Whores Bay to watch hundreds of them, including a solid collection of hardcore porn videos, too.

Want to see what cam girls are doing during a private show? Cam Bay has 100s of recordings to check out and even links you to the site the girls perform on.

Like the site name implies, Cam Archive contains a huge collection of free live cam show recordings, grabbed from various cam girls on Chaturbate.

Whether these girls are having sex with their partners or getting naked on cam, CamClips has hundreds of pre-recorded live shows and amateur videos to watch for free.

You'll never have to miss a performance from a cam girl on Chaturbate again. Cloudbate captures recordings of webcam shows, some up to 2 hours long, and posts them here every day.

Have you been hunting for sex cams? On CamGirlsHunter these shows were pre-recorded and are presented to you for free. Check out the variety of niches and performers.

The recorded cam shows on Big Cam Tube cover a wide range of categories, from lesbians to BDSM and everything in between. Enjoy this huge collection and get it absolutely free!

You'll have no problem navigating Recorded Cams. Enjoy thousands of hot webcam shows that have been recorded and made available to you completely free of charge!

The site provides a great user experience and there's a lot to check out. The collection is absolutely free and features recorded cam shows with nudity and very sexy performers.

These shows aren't live anymore, but they were at some point. There are many niches on Sex Cam Tubes and with daily updates, there's always something new to watch for free.