If you're looking for a massive collection of recorded cam shows, you just found it on CamArchive. Explore their free videos and then share your impressions in an email!

Pros
Hundreds of videos uploaded daily
Thousands of recorded shows
All free content
Cons
Some pop-up ads
Streaming only
Not the best user experience
Bottom Line
With cam shows happening all day and night on sites like Chaturbate and My Free Cams, you can thank tube platforms like CamArchive.tv for the ability to watch them all after the fact! This is a massive collection of recorded shows ripped from those live sites and uploaded here for you to watch entirely for free. It's not the most user-friendly experience and you'll have to deal with the occasional ad and pop-up. But with hundreds of new shows added daily, overall, there's little to complain about.
My Full Cam Archive Review
Explore a Huge Cam Show Archive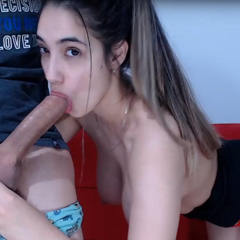 The official definition of an archive is "a collection of historical documents or records providing information about a place, institution, or group of people." If that's the case, CamArchive.tv is an excellent name because it truly is an archive. Not of historical documents but of the sexiest webcam performers, recorded and uploaded here for the world to see.
It looks like these recorded shows are coming from popular sites like Chaturbate and My Free Cams. They also claim to have videos from some of the model's private Only Fans and Many Vids accounts, but I can't verify that for you because I didn't see any.
Browse a Massive Library of Free Content
While I can't give you an exact number of videos, I can make an educated guess that it's in the thousands. With no browsing tools, all I could do was click through each page and check things out that way. You can't even save your favorites or search for something. But what I can tell you is that based on the dates I was seeing, hundreds of videos are added daily. This is also part of the fun (for me at least). You never know what kind of exciting shows will be uploaded that day and it was kind of fun to hit the refresh button and have a couple of new videos popping up.
Enjoy a Variety of Webcam Shows
From a cam girl fucking herself with a dildo to a couple having sex, every type of show has been captured and uploaded. And some of the videos are long, too. I saw a two-hour session with two guys and an Asian babe. Some of the videos did feel a little random at times, like the one that lasted 30 minutes and consisted of a girl just sitting on her bed. She wasn't naked. Just browsing on her phone nonchalantly. It didn't happen too often, though.
Discover New Content Every Day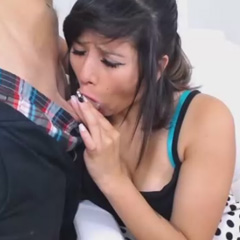 CamArchive is very immediate in that you're not coming here to see your favorite shows from weeks or months ago. You're going to stick around for the stuff that's been uploaded that day. Each thumbnail indicates if the video is in HD and it appears that they're all high-def so you won't have to worry about any low-quality streams.
If you like to download, you're out of luck. But I can vouch for their streaming running smoothly. I watched dozens of videos and I never experienced any lag or buffering. I found it even smoother when I used my smartphone. Full-screen mode on my iPhone looked just as good as it did on my PC.
Watch Out For the Ads
If you've ever been on a tube site, whether for cams or porn, then you know there are always some ads to deal with. Cam Archive is no different. You'll come across the occasional pop-up as well as the five-second unskippable ad at the beginning of each video. But at least the pop-ups never closed any windows. I've been on a few tube sites that do that.
Enjoy an Endless Supply of Cam Vids
As far as cam tubes go, CamArchive.tv fulfills its purpose by giving you exactly what the site name promises - an archive of recorded cam shows. I wouldn't mind having a few browsing tools, but I'm also okay with just enjoying what the day brings me. And on this site, it's a lot. On top of that, it's free, so what's not to like?
Click Here To Visit Website
Similar Live Cam Tubes

Everyone knows Pornhub, the biggest and most popular tube site in the world. But did you know that they have tons of recorded live cam shows? You can enjoy everything for free!

Don't let the funny sitename fool you. XHamster is a huge tube site. Among the variety of videos are thousands of recorded live cam shows. Watch sexy girls get naked and naughty.
Sign Up and Get First Dibs
Exclusive updates and offers on the best cam show recordings online!

There's so much porn to check out on XVideos, plus thousands of recorded live cam shows featuring all kinds of sexy nude girls. And it's FREE!

Missed a live show on Chaturbate? No problem! Head over to Recurbate to find a massive archive of recordings taken from thousands of live cam performances.

If you're looking for an archive of recorded cam shows, head over to Cam Whores Bay to watch hundreds of them, including a solid collection of hardcore porn videos, too.

Want to see what cam girls are doing during a private show? Cam Bay has 100s of recordings to check out and even links you to the site the girls perform on.

Like the site name implies, Cam Archive contains a huge collection of free live cam show recordings, grabbed from various cam girls on Chaturbate.

Whether these girls are having sex with their partners or getting naked on cam, CamClips has hundreds of pre-recorded live shows and amateur videos to watch for free.

You'll never have to miss a performance from a cam girl on Chaturbate again. Cloudbate captures recordings of webcam shows, some up to 2 hours long, and posts them here every day.

Have you been hunting for sex cams? On CamGirlsHunter these shows were pre-recorded and are presented to you for free. Check out the variety of niches and performers.

The recorded cam shows on Big Cam Tube cover a wide range of categories, from lesbians to BDSM and everything in between. Enjoy this huge collection and get it absolutely free!

You'll have no problem navigating Recorded Cams. Enjoy thousands of hot webcam shows that have been recorded and made available to you completely free of charge!

The site provides a great user experience and there's a lot to check out. The collection is absolutely free and features recorded cam shows with nudity and very sexy performers.

These shows aren't live anymore, but they were at some point. There are many niches on Sex Cam Tubes and with daily updates, there's always something new to watch for free.