During the summer months, all kinds of conventions are taking place where cosplayers like to go all out and dress up as their favorite characters. What I like in particular about this time of year is that the weather is starting to get warmer so the girls are opting for more revealing costumes, and I am so thankful for that!
But if you don't want to actually go out and spend money on a convention and get stuck in a big crowd of fans ogling the same hot Batgirls and Harley Quinns, I have a list of cam girl cosplayers who look even better. And you can chat with them from the comfort of your own home! I personally love a cosplay cam girl, so here are five of my favorites for you to discover.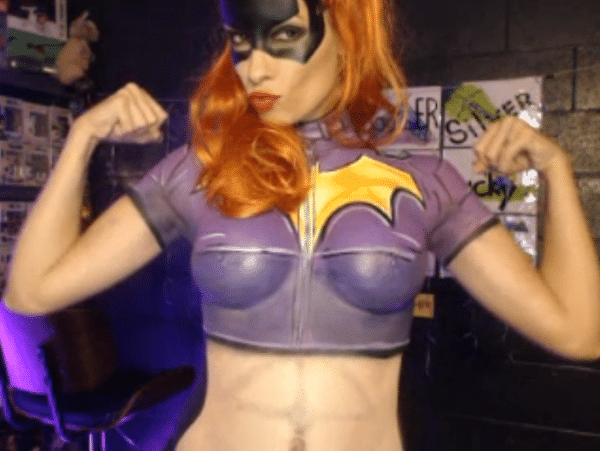 They say the women are more beautiful Down Under and I'm going to have to agree after seeing Elise Rivers! This Aussie model is already gorgeous, but when you see her in Batgirl cosplay, she's a whole new level of sexy. She's also an expert in body paint. When she paints herself up in Barbara Gordon cosplay, she looks like she's wearing a skintight purple crop top with a bat logo, but she's actually topless. I've also seen her dress up as Harley Quinn and even a Thanos bodypaint! Now that one was super impressive.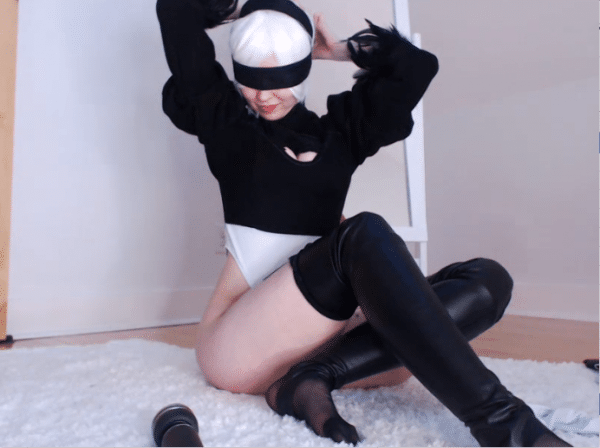 If you love video games, you'll love Natalia Grey. This cam babe loves gaming and anime, so I figured I had to showcase her Nier Automata 2B sexy cosplay costume. YoRHa No.2 Type B, known simply as 2B, is an android from the role-playing video game Nier Automata. She specializes in close-quarter combat and was created to battle the machines that invaded the planet. That doesn't mean she can't be sexy, though!
Natalia dresses up as 2B perfectly with a white wig and a black scarf over her eyes to mimic the character's military visor which she's rarely seen without. Just like the real 2B, Natalia has a cutout for her cleavage and thigh-high leather boots, but to spice it up, she likes to do it pantsless to show off her ass. I think it would be difficult to battle robots that are taking over the planet without pants on, but I'm not complaining.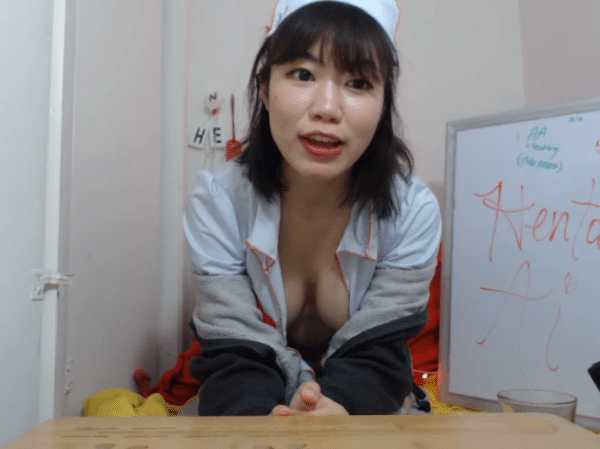 Feeling a little under the weather? Let HentaiAi make you feel better! This Japanese beauty is no stranger to some hot naked cosplay, but I especially love when she does her sexy nurse cosplay. I know you're probably thinking that it's been done a million times, but what can I say? I'm a simple man and if you show me a slutty nurse, I'll like it! She even completes the look with a hat, but the uniform doesn't usually stay on long. If only all nurses unbuttoned the front of their outfit to let their tits out once in a while. That's what I call sexual healing, am I right?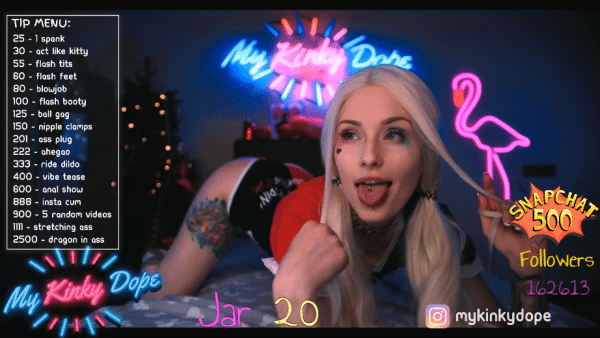 Harley Quinn cosplay has been done a million times before, but none of them are quite as hot as MyKinkyDope. She's a bit more alternative, as you can see by her tattoos and piercings, which make her extra hot and the perfect fit for a Harley Quinn sexy doppelganger. There's nothing hotter than a cam girl covered in ink. She does up her blonde wig in pigtails, puts on her blue and red Harley makeup and a much sexier outfit than the already-risque one Margot Robbie wears in Suicide Squad. I definitely wouldn't mind if this super villain tried to take over my city!
Discover More Cosplay Cam Girls
These vixens may be my favorite cosplay cam show girls but there are plenty more where they came from! Do your own exploring in the cam world and you might just find more babes who love to dress up – unless you're too busy watching the girls I already told you about. Isn't cosplay fun?