So, we all know Chaturbate, right? Unless you've been living under a rock, it's one of the most popular (if not the most popular) free sex cam site. Thousands of girls and guys are available to chat and, half the time, everyone is naked and pleasuring themselves without you having to spend a dime.
But today, I want to talk about Chaturbate for a different reason. They have one of the most exciting and diverse online sex stores I've ever seen. Yes, there are plenty of sex stores online, but seldom do we see a cam site running their own. From swag like T-shirts and shorts to sex toys for men and women, they have a lot of interesting stuff.
Browse Several Categories of Interest
Am I the only one who occasionally goes on a site like Amazon and spends way too much time checking out categories, adding items to my wishlist and doing some "window shopping?" Probably not. You'll experience a similar feeling when you browse the Chaturbate store.
The first thing you'll notice are several categories, like sex toys, women's and men's toys, lingerie, DVD and more, and within those categories are more subcategories. In the sex toys section alone there's anal, bondage, pumps, massagers, etc. You could easily get lost just browsing.
Highlight on Some Cool Items
I took a look at some items that I thought were pretty cool. There are hundreds of things to check out, so this is just the tip of the iceberg, really, but an excellent place to start.
MILF In a Box Charlee Chase UR3 Pocket Pussy
You know who Charlee Chase is, right? If you don't, let's just say she's a hot MILF with big tits who's appeared in over 400 movies. Well, now you can have sex with her! Well, not really, but you can get as close to the real thing as possible with this "pocket pussy." Molded directly from her body, the toy is lined with the softest massage beads that will lead to the ultimate pleasure.
Automatic Vibrating Rechargeable Pussy Pump White And Pink
This might be one of the weirdest-looking items in the entire store, but if the description is to be believed, any woman using it is going to experience a mindblowing orgasm. With three pumping speeds and seven vibration modes, combined with the powerful suction capability to keep your hands free, stronger orgasms are promised with this one. I think I just found my girlfriend's next birthday gift.
Totally Swag-ilicious clothing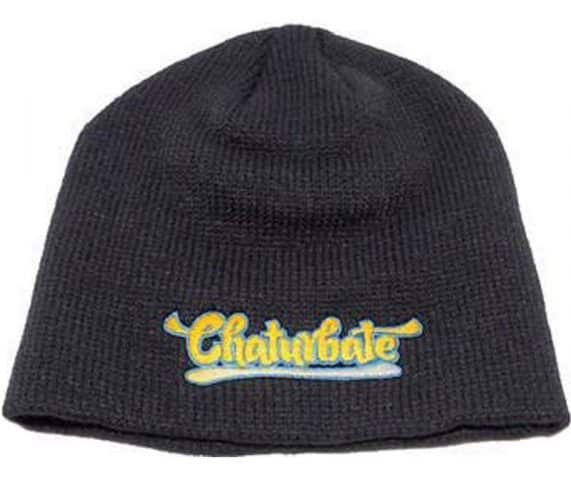 I realize I probably just reached maximum dad-level jokes by saying swag-ilicious, but whatever! The Chaturbate store if full of cool items like T-shirts, beanies, tank-tops, shorts and, my personal favorite, coffee mugs!
The Satisfyer Men Stroker
Developed by Porn legend Rocco Siffredi, the Satisfyer Men promises the most intense stimulation by providing a soft interior with a unique "air cushion" that lets you add or release air into the device with the click of a button. This item is fairly new, so there aren't any product reviews to help me decide if it's worth the $35, but the fact that it was developed by Mr. Siffredi increases my faith. If you've ever seen his films, then you know that this legend knows a thing or two about pleasure.
Read Product Reviews
It always helps to check out a product review before buying something, so I'm glad the Chaturbate store has them. Most of the newer items don't have reviews, but I dug through some random things and found some honest and thorough write-ups from people who had purchased and tested the items.
Some Minor Complaints
One thing Chaturbate could've done is make your store account the same as your regular Chaturbate account. Now, you don't need a store account to purchase items, but you will if you want to keep a record of your past purchases, check the status or track your order, and create a wishlist. The store also offers free shipping, but only on orders of $100+ and, unfortunately, it's only available for U.S. customers. Chaturbate is international at this point, so it would be nice if they included it worldwide.
So the next time you're visiting Chaturbate, take some time to visit their store. Just watch your wallet! It's easy to get a little carried away with purchases if you're not careful. I've already spent more than I should have…