Last week, I delivered some sexy Christmas gifts in the form of a list of Naughty Cam Girls. As promised, this week I'm giving you Part 2 of my Naughty and Nice list. So let's cut to the chase and check out who these cam girls are. Don't worry, they're not too nice!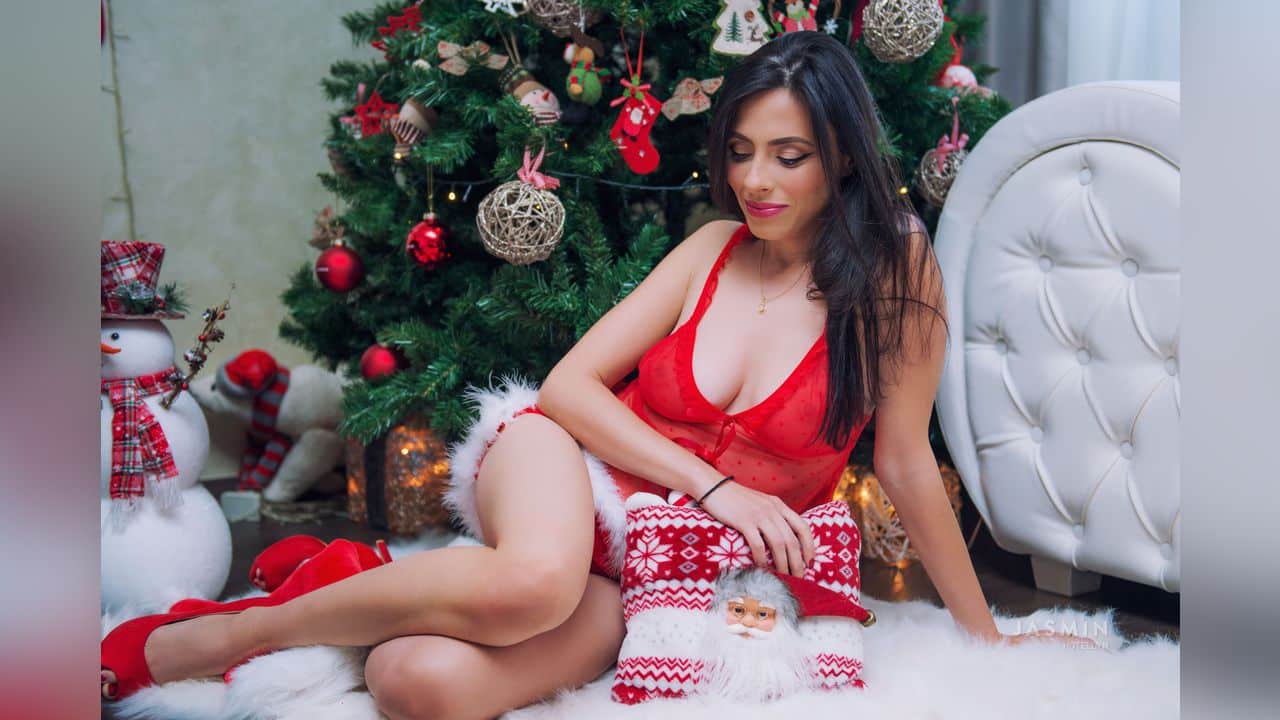 What do you do when you wake up on Christmas morning? Go caroling? Sing jingle bells? I'm going to assume it's neither. I bet you'd rather wake up to gorgeous Hotellyn waiting to have sex under the Christmas tree. But the next best thing is enjoying some private time with this dark-haired slender beauty.
If I was Santa, Megan would be getting a sexy Christmas dress from me this year – something that would show off that big booty, those curvy hips and that huge rack. This wild Latina has been a very good girl this year even though she has a very perverse mind.
The thing I love about Jasmin is that she's as pure as snow, but let's just say that she nearly made it onto the naughty list instead. Why? Because she loves hearing about your deepest desires and fetishes in private.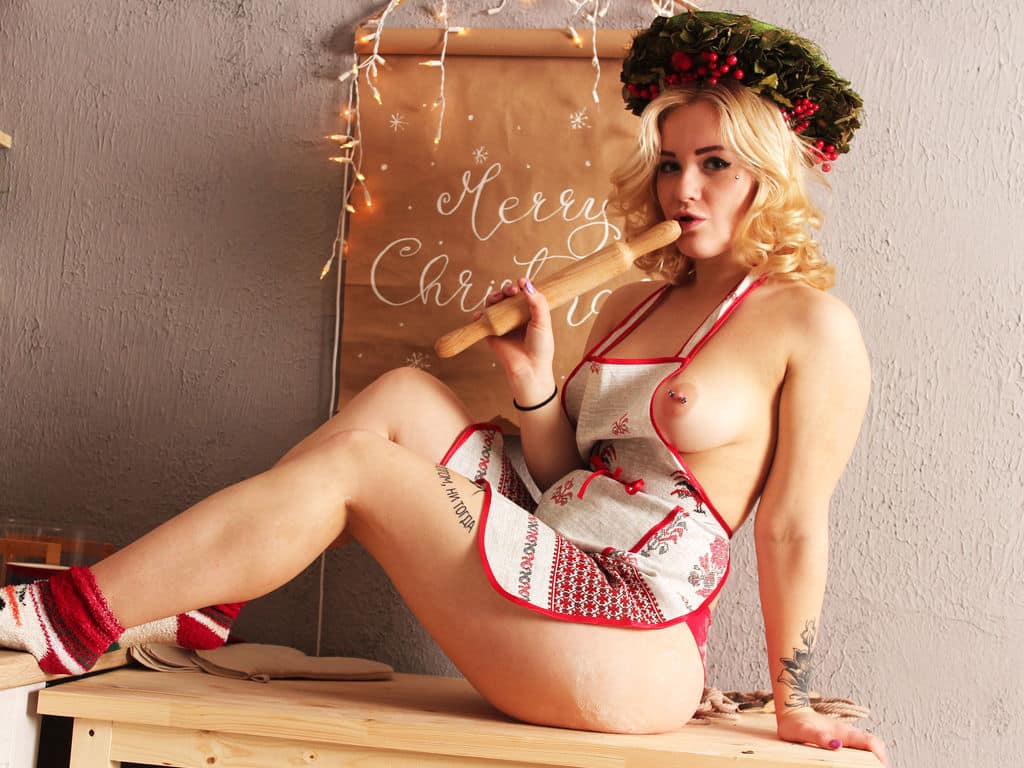 Ariel is as delicious as chocolate, which is probably why she chose that name. She's incredibly charming and is all about having as much fun as possible on cam. But take her private and you'll be dreaming of having early-morning Christmas sex with this babe.
Emily gets on my nice list for being absolutely booty-full! She's young, vibrant and full of energy and as far as naked Christmas girls go, she's the kind you can't wait to see perform in a sexy XXXmas outfit, only to take it all off and show off that amazing curvy behind.
Analia will wish you a sexy merry Christmas, then cuddle up with you by the fire. Then again, this slim and tatted-up hottie probably gives off enough sensual body heat that there won't be any need to sit by a fire. Screw the winter, you'll be dreaming of skinny-dipping on a hot summer's day the second you lay eyes on her.
I'm not sure what's sexier about Luciana – her body or her mind? I'm going to say both. This nice girl is a lover of science and biology. She's educated and loves wine and good conversation. But she could easily be a candidate for the naughty list too because, as she states in her bio, her goal is to "remove your mask and reveal your most secret fantasies and unsatisfied fetishes."
Rebecca is on the nice list because of her genuine love of camming. She's been at it for 7 years and, like a fine wine, gets better with age. At 27 years old, she's traveled the world and puts on a live sex show that will leave you wanting more every time.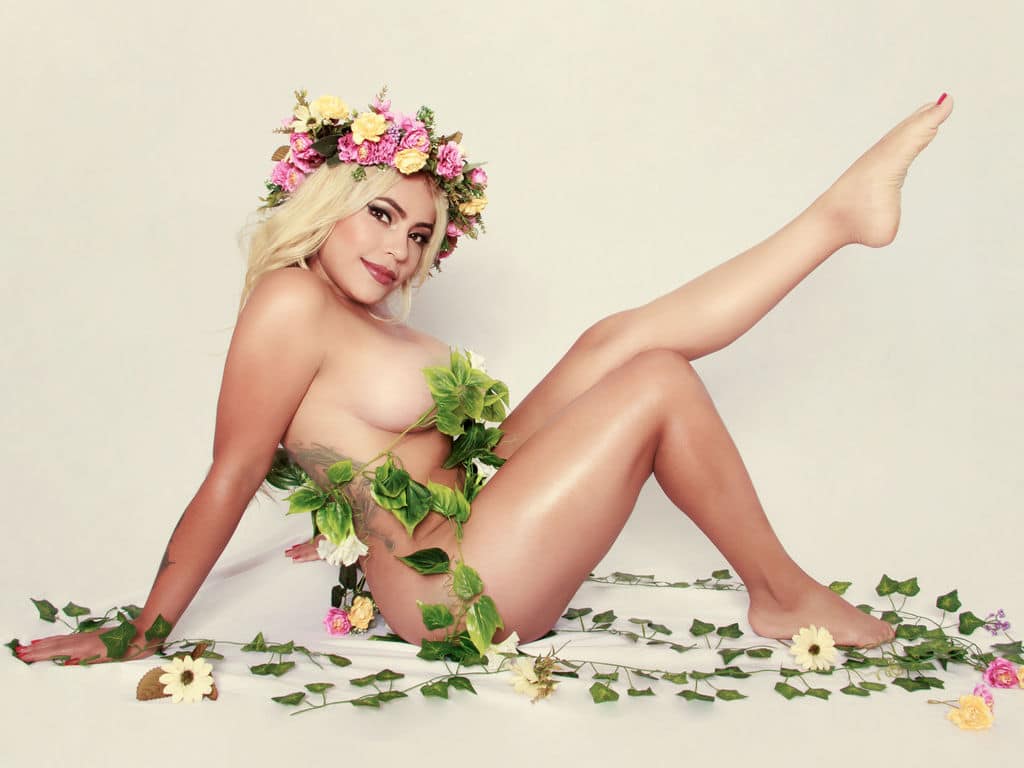 Nikoll's happy, go-lucky personality is what landed her on the nice list. Her curvy figure, big tits, smooth skin and long, luscious legs are what landed her in my naughty dreams. She claims to always get what she wants. I believe it. I'd hand over my house to her if it meant getting some private time.
Sofia's smile alone was enough to get her on my nice list. It doesn't hurt that she has a bangin' body too though. She'll be the light of your life when she shares her soul and deepest sexual desires with you.
Let's See Who Makes the List Next Year
That concludes the nice list and, by extension, Part 1 and 2 of my Naughty and Nice List of 2018. What did you think? Any good or bad girls who should've been added to the list – or not even on it? Shoot me an email. In the meantime, I'll be making a list (and checking it twice) to find out who's naughty or nice for next year!