Well, it's my favorite time of year again! That moment when winter is finally starting to end and warmer weather sets in. Soon it'll be summer and that can only mean one thing – busty bikini girls! The only thing better is topless bikini girls! Last year, to commemorate the coming of summer, I wrote a blog about my Top 5 Beach Bod Cam Girls, so I figured now would be as good of a time as any to introduce you to some new, fresh-faced bikini hotties currently in the cam game!
As far as sexy beach girls go, Risi might just be the hottest one you'll ever see. She's class and sophistication personified. Just watch the video of her! You'll see her sipping champagne on a boat, dressed in the sexiest outfit imaginable as her wet skin glistens in the sun. But when you get her inside and into a private show, she's going to blow your mind. She's always up for a good time and appreciates someone who's smart and respectful.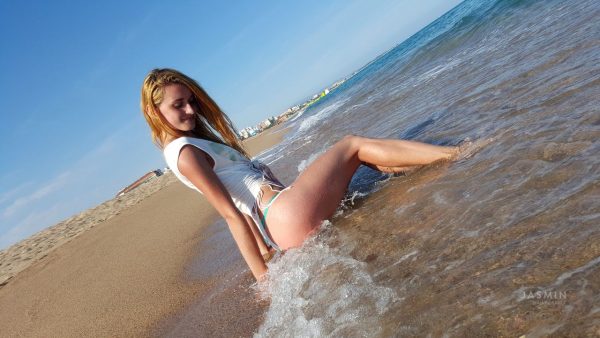 When I think of cute girls in bikinis, I think of DiamondSarra. They might look innocent, but at least in the case of Sarra, she's far from it! This blonde PAWG looks as sexy in a bikini as she does in a tight black dress and you'll see her wear both during her cam shows. She's also incredibly friendly and outgoing, which makes taking to her both easy and fun. All you need to do is spend a few minutes chatting and you'll quickly find out why she's won several Favorite Cam Girl awards.
I guess you can say I have a weakness for a blonde beach girl. Can you blame me though? I mean, just look at Sandra. That heart-shaped ass, slender body, long luscious legs and killer smile. Not only is she wild in the bedroom, but she also has a great sense of humor and is always laughing and smiling. It's a combination that makes her live cam shows a guaranteed good time!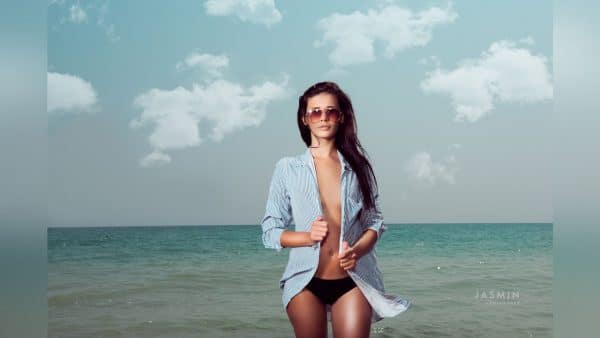 While writing this sexy bikini babes blog, I was often distracted by the pictures on Cameronxxx's profile. She has an amazing body and she knows it! She shows it off by taking pictures of herself half-naked in revealing outfits that she often wears during her live shows, too. The only thing she asks from her fans is for them to have manners and brains. Not too much to ask considering how she'll reward you once you take her private.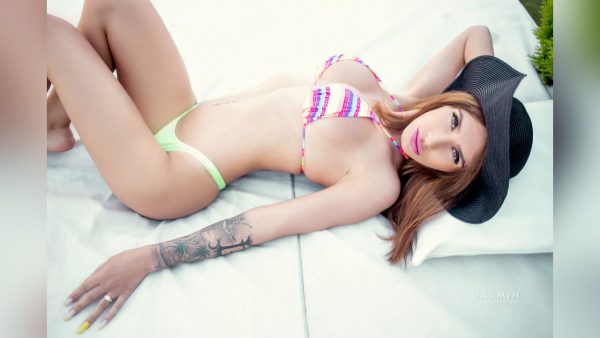 Ashley is a babe who wears sexy bikini tops that leave little to the imagination. It might have something to do with her bikini being as skimpy as possible! It might also be that she has huge tits. Either way, this curvy, tattooed goddess will have you thinking about her all night long after spending just a few seconds with her.
Lay on the Beach With Naked Bikini Girls
Spending time with any of these five cam girls is the perfect way to celebrate the start of summer. It'll make you dream about jumping in the ocean with a scantily clad babe with a sexy bikini ass. So sit back, relax and pretend the sun is hitting your face while one of these bikini models goes down on you.