Summer is fast approaching (finally!) and after adding on some extra pounds in the winter, it's time for me to start shedding the weight and hitting the gym again. Gotta get back in shape so that I can go to the beach feeling good. Naturally, my mind drifted to the land of live cams and I started thinking about all those hotties with sexy bodies in skimpy bikinis, girls I'd love to take a stroll down Venice Beach with. So I decided to pick five whom I believe have the best beach bods. Let's dive in!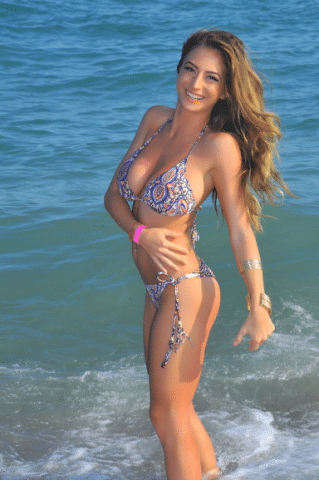 Imagine walking down the beach and running into a girl like Sindy. This particular photo captures everything that makes her so irresistible. That killer smile, outgoing personality, beautiful long flowing hair and, of course, that slender beach body. She's young, free of inhibitions and all about having a good time. You'll often catch her smiling and dancing along to her favorite songs while she engages you in a fun and playful way. On the flip side, she can be incredibly naughty in the blink of an eye. She loves role-play and making your fantasies come to life. In fact, it's a massive turn-on for her when things gets intense and intricate. So don't be afraid to reveal your wildest fantasies to her. Chances are they're her fantasies too.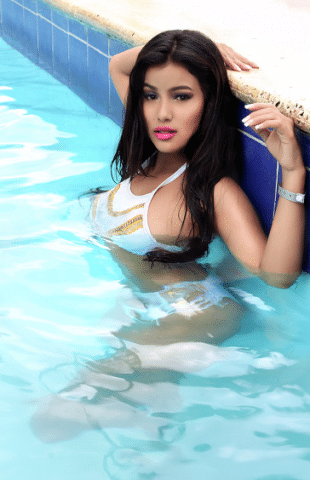 Kaisy is class personified. Aside from being beautiful, she's intelligent, open-minded and a romantic at heart. I can picture taking a stroll with her on the beach and finding some secretive spot where we make passionate love… kind of lost myself there. This nubile Hispanic babe is always smiling and loves when you show your appreciation by giving her a tip and activating her smart sex toys. Watching her squirm in pleasure is erotic. She loves having meaningful conversations, but isn't afraid to get dirty either. She loves anal, double penetration and deep-throating. She gets especially turned on by men who treat her with respect and say romantic things to her.
I don't use the term "blonde bombshell" lightly, as I believe it really only applies to a handful of cam girls. Well, in the case of this Czechoslovakian beauty, I think it's appropriate. With a slim yet curvy figure and big tits, I imagine every man and woman would stop and stare if she walked down the beach. How could you not? I mean just look at that body! Alright, enough gawking. Aside from the long hair, plump lips and sexy legs, Martini is an amicable and friendly person. She loves someone with a good sense of humor, who can make her laugh and turn her on at the same time. If you can do that, I promise she'll reward you with an incredibly passionate private show.
The term "beach bum" seems to have negative connotations. But I prefer to go with my own definition. To me, it's someone like this Russian babe, Rita Candy. The "bum" in this case affectionately refers to her beautiful round buttocks and the fact that she loves spending time lounging on the beach and enjoying coconut cocktails. Though you can't tell in this particular photo, Rita has the most stunning bright-green eyes and a tattooed chest. Don't let her innocent demeanor fool you, though, as one of the things she loves doing on cam is penetrating herself with dildos and going as deep as she can. As long as you're admiring and complimenting her, Rita gets turned on quickly and easily.
I love Jerseylicious for a number of reasons, but I'd be lying if I told you the main one wasn't those big 36DD tits of hers. If that doesn't get her attention when she strolls along the beach, her sunny blonde hair, slender figure and long legs will certainly do the trick. She does it all – from domination, humiliation, cuckolding and roleplay, Jersey is not a believer in placing limits on herself. She loves generous guys and expects to be treated respectfully (as all cam girls do). Do this and she promises to show you "the best curves on the planet."
So there you have it! If you can't get down to the beach in real life, let yourself live vicariously through these cam girls with incredible beach bods! Each of these girls is unique in her own way and any time you spend with them is time well spent.