About a year ago, I was chatting with the same camgirl almost every night. We'd built up a pretty good friendship and then one day – bam – she was gone! Unfortunately, this happens sometimes. Some girls just decide to quit and move on to other things, leaving their fans (sadly) in the dust.
But there's an opportunity to be taken from moments like this and that's exploring the new girls! Which is the great thing about Chaturbate. There are always hundreds of incredible babes online and nearly every day, newbies are signing up to become webcam performers. I've been chatting with few of them lately and I wanted to highlight some of the hottest ones I've come across so far.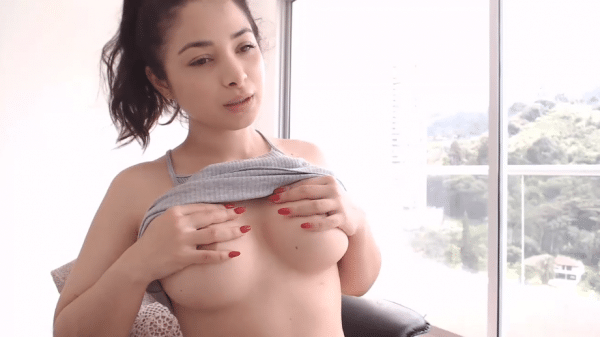 Valeriehender is new to the camming game, but when I first met her, I thought she'd been a cam girl for years – that's how good she is. She's 22 years old with a slender body and big, natural tits that'll drive you wild. She's basically a super fun girl with a nerdy side. We spent a good chunk of our time talking about Deadpool and our mutual love of pizza. She's also 420-friendly and occasionally likes to light up on cam!
Be careful with this one – you might just become addicted! This gorgeous blonde teen has some of the most piercing blue eyes I've ever seen and a personality that manages to be both bubbly and hot at the same time. When I first met Love_tolove, she was wearing a sexy nightgown, like the one you see in the picture above. It was late at night and we spent almost an hour chatting. Oh, and if you're a "leg guy," you're going to love those long gams of hers that go on for days!
Alright, so it looks like I might have a thing for chicks with blue eyes because Katya_letova is another babe who fits the description. This Russian girl might just be the horniest teen performer I've ever met. Her blowjob skills are also out of this world, and she has a sex toy she often plays with. You can see it in the picture above. She sucks it off like a real cock and, well, let's just say it'll make yours hard as a rock when you see her do it.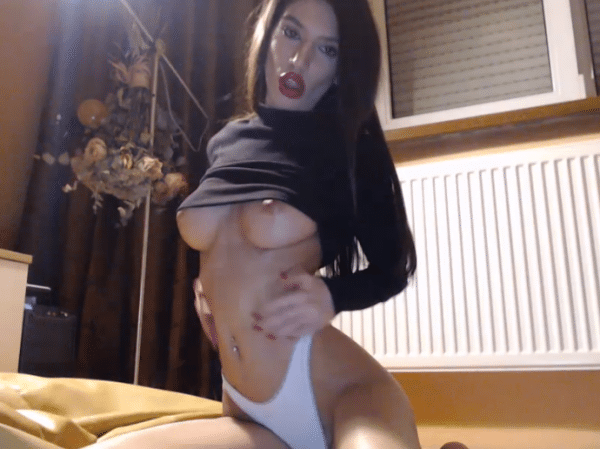 Sasha is like a Kardashian cam girl. She's a gorgeous, classy lady with a bangin' body, plump limps and an attitude that demands to be spoiled. She totally deserves it though. She gets straight to the point in her bio where she essentially says the more tips you give her, the more you get on her good side. Tip her appropriately and flash you, change into a sexy outfit for you, show you her ass and pussy and tons more naughty things.
If you're interested in exploring your kinky side, check out Aleksandra_. This tattooed music-loving European seems to always wear lingerie that leaves little to the imagination, and her curvy figure is always on full display. But aside from being so damn hot, she loves chatting about music, cartoons (her favorite is South Park) and any other topic that piques your interest. If she caught your eye, you can find lots more girls with tattoos on Chaturbate too.
Have Fun Discovering New Cam Girls
Let's hope these five cam girls stick around for a while because even though they're new, they're already making a big splash in the live cam world. But, hey, even if they don't, there are always plenty of newbie babes to find on Chaturbate, which is just one of the many reasons it's one of my favorite sites. So go ahead and get in good with these girls. Now's the best time to build a strong connection with them – before anyone else does!