When it comes to live cam sites, there are two main kinds: free sites and pay sites. However, one thing that's usually found on both is tipping. It's the common thread that makes its way throughout sex cam sites and for some it can also be the most confusing. How do you make your money work best for you and get the most value from your tips?
Tipping On a Paid Cam Site
For those new to this whole live cam world, a pay site is one in which the performers only get naked when you take them private – or a paid group show in which multiple members contribute to the performance. There's often a free component where the girls will chat and tease and such, but without nudity.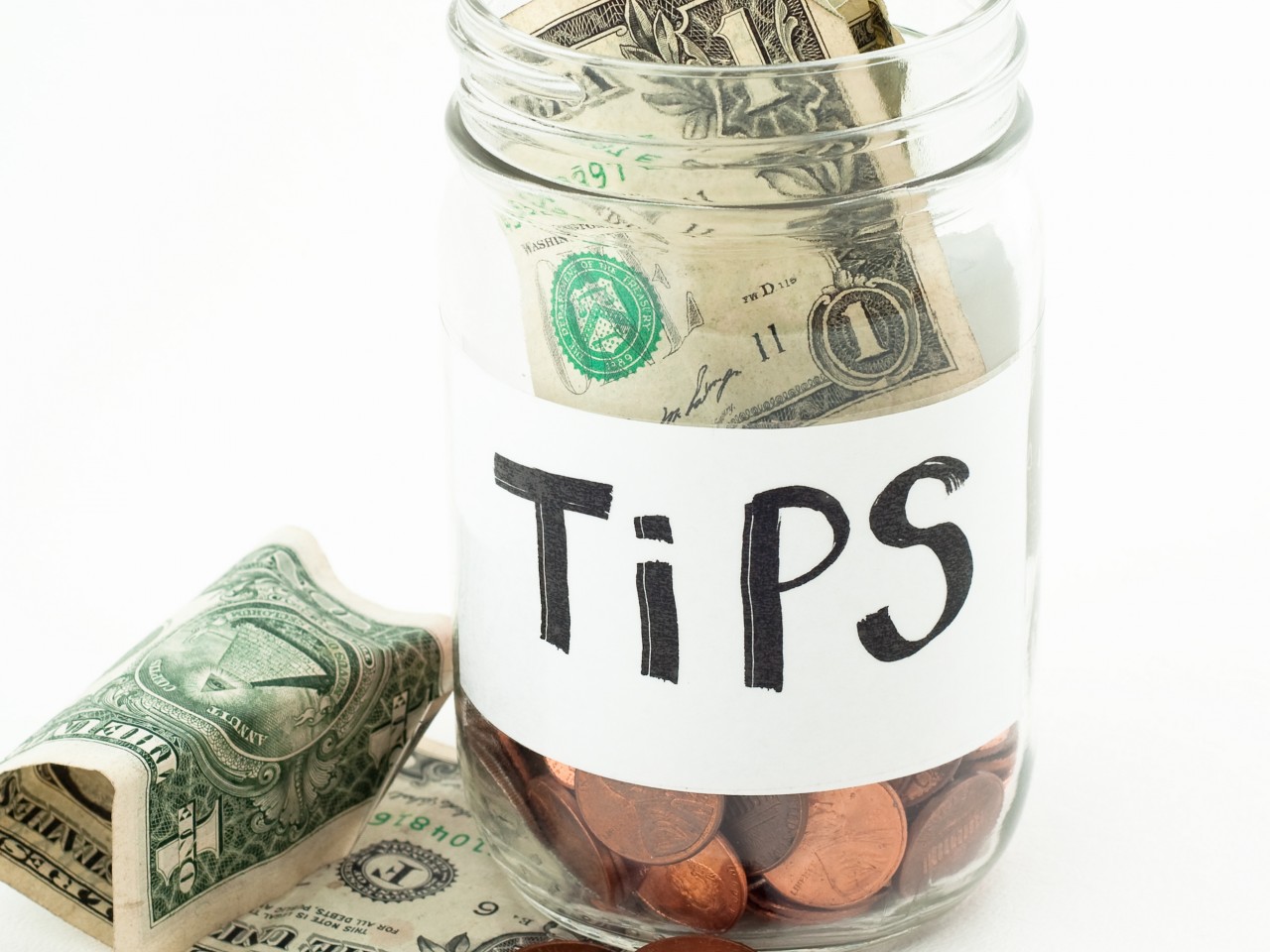 On these sites, tipping is most often used as a sign of appreciation. Think of it in the same way you would when you tip a server for good service. This is their job and it isn't an easy one, so when a cam model gives you a great show, showing your appreciation with a tip is something they really notice and appreciate. But it isn't just a nice thing to do. There are also benefits to you.
If a cam model sees you tip her repeatedly, she'll know that you're an appreciative member and that will no doubt get you more attention from her the next time you visit and an even better show from a more open and happy performer.
Tipping on a Free Cam Site
On a free sex cam site things are a little different. Yes, you can usually take girls for private pay-per-minute shows. However, these are free sites because you can also never spend a dime and see all the naked girls and naughty live performances you want. So, why bother tipping?
Well, first is the appreciation aspect. Giving a tip to performers you really like is never a bad thing and it can only do good things for your karma. However, on free sites, there are even more benefits to tipping. You see, the performers make much of their money from tips. So, the people who tip are the ones who get the majority of the  attention. The tippers also get to see what they want.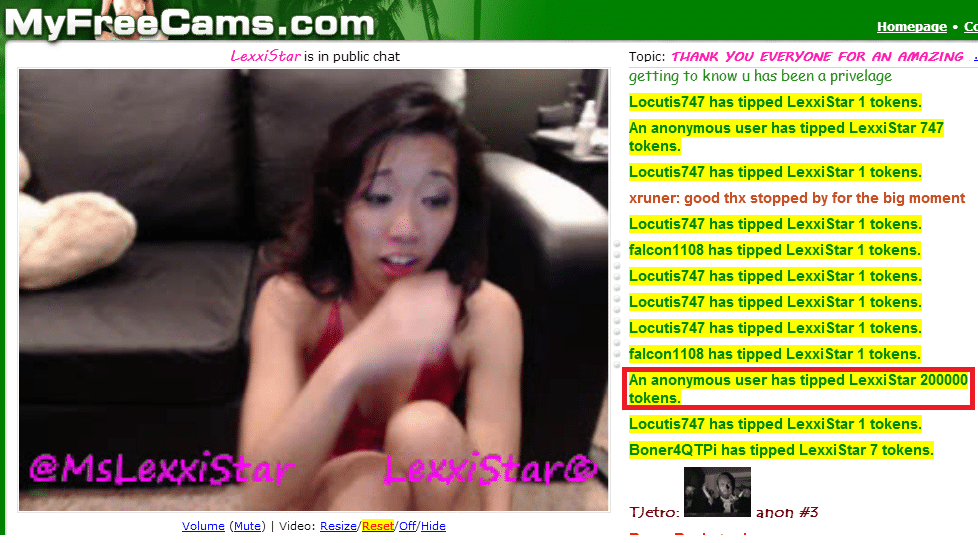 Some models like to tease and don't get naked until they get some tips. They'll also often provide a list of things they'll do for certain tip amounts (or when they reach various tip-accumulation goals). So, if you want to see her flash her tits, show her ass, spread her legs and use a dildo, see her squirt, etc., a tip will get you what you want. If you aren't tipping, then you'll just have to watch whatever the other tippers want.
I try to use my tips strategically. I usually don't throw tips in when many other people are tipping because I'm worried they'll just get lost in the crowd. I wait until there's a lull or maybe the model is sitting there looking a little disappointed that no one is tipping her and that's when I come in – BAM – and I become the hero for the moment.
Now, I will be honest and say I have done the freeloading thing in the past, and still do sometimes. However, I understand that I am simply a voyeur to whatever happens and that I have no say in the performance, the positions or the action. And that the model will not pay me any attention. Sometimes that's fine, but other times I want the full live cam experience and the excitement that comes with a hot babe chatting with me and reacting to my questions and preferences. So, when that's the case I use my tips to my advantage so that she knows who I am and focuses her attention in my direction.
Tip Wisely
Tipping is a powerful tool in the live cam game. It can be used to show your appreciation as well as receive appreciation from the models you are appreciating. And when used in the right amounts at the right times it can get you an even bigger bang for your buck. And the way these sexy cam models provide that bang… Well, if you're tipping, then that's up to you!