Everybody has a type. Some people like a curvy girl, others like a thin babe. Some guys like perfect porcelain skin, others prefer a bronzed goddess. I'm the kind of guy who loves all kinds of women, but when it comes to a beachy blonde with a great tan, I get a little weak in the knees. A tanned girl on cam always looks like she's glowing as if she just came from the beach, and who doesn't love that? That's why I've compiled some of my favorite camgirls for you today. These ladies love to show off their tan lines – and some of them don't have any at all!
1. Classy_Medeeea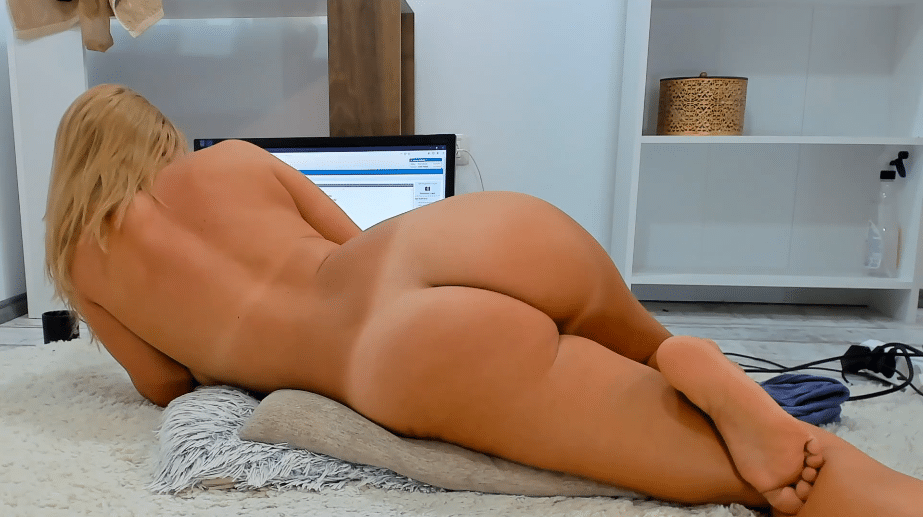 Some people are ashamed of showing off their tan lines and prefer to take the sun naked to ensure they have a seamless glow. I definitely wouldn't stop anyone from tanning in the buff, but there's something so hot about sexy girls with tan lines – it feels risque when that little bit of lighter skin is peeking out. That's what makes British babe Classy_Medeeea such a beauty. She has a whale-tail tan line that perfectly frames her juicy ass and she's not ashamed! Just imagine seeing a blonde beauty like her at the beach? Well, watching her on Chaturbate is the next best thing.
2. Sexy_Zenaida
A tan line may be sexy, but just thinking about a girl like Sexy_Zanaida tanning completely naked drives me wild. This 21-year-old has strawberry blonde locks that look perfect against her glowing skin – and you won't find a tan line anywhere on that gorgeous body. Trust me, she shows off every inch of herself when she's playing with toys in her live cam shows and she's sunkissed from head to toe.
3. Jaylynxxxx74
It's not just the teens who drive us all wild with their tans, as proven by sexy tanned MILF Jaylynxxxx74. You can chat with her and take her private to see if she's bronzed all over her body or not. Spoiler alert: she is! In her 40s, this mature babe loves to show off her body and masturbate on cam – and who can blame her? She has a sexy figure and her tan only makes her juicy ass look even riper.
4. Your_Angel_jade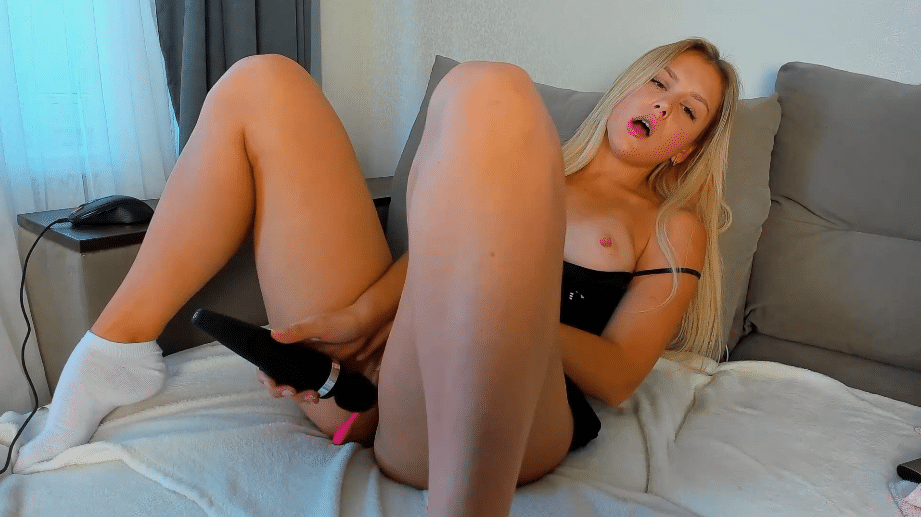 She may refer to herself as "an ordinary girl" in her bio, but Your_Angel_Jade is a blonde bombshell cam girl who – you guessed it – has a sexy golden tan. She's a very beautiful girl to begin with, but with her long blonde locks falling over her tanned tits, she looks even better. She's the kind of babe you can really get to know when you chat with her, like your average girl-next-door, but then you go private and realize she's definitely a naughty one who likes to have fun! Why not find out for yourself?
5. Foxy_Chloe
European bombshell Foxy_Chloe comes to us all the way from Spain, so you know she spends a lot of time out in the sun. Seems like she might be a bit more modest than other Euro babes who tan topless because she's got some tan lines on her tits. But like I already pointed out, that makes her even sexier, especially since she's got a great set of boobs. She likes to tease you while you watch her, showing off a hint of her perfect skin as she slowly takes off her clothes. But don't worry, the teasing always leads to a big payout if you're craving more!
Enjoy Summer All Year with Tanned Cam Girls
Don't these amateur nude tan blonde girls make you feel like summer is back? Unfortunately, the cool air is coming in and Fall is in full swing, so let these tanned cam girls warm you up with their sexy bronzed bodies. You never know what to expect when their clothes come off, but you'll definitely be in for a treat.