With the holidays in full bloom, everyone is out and about getting their holiday shopping done. Lucky for me, I got all my shopping done early, which means I have more time to watch hot cam girls! Since my stockings are already hung by my chimney with care, I wanted to check out babes wearing thigh-high tights, stockings and garter belts on live cams. The models have upped the ante for Christmas, wearing their best hosiery and I couldn't be more thrilled. Here are my top picks for this week.
Get Charmed by a Sparkle Sirene
Sparkles are what instantly caught my eye when I visited Kelly Charm's live cam page because she was wearing the hottest black sheer stockings trimmed with lace at the top with little sparkles sewn into them. She wore a black strappy bustier to match and a hot pair of patent leather stilettos. Kelly draped herself against a bright red background and next to her was a delicious red holiday cake. Her ensemble was the perfect complement to the festive season. I couldn't decide whether I wanted to eat her or the cake! She won of course, and gave me a seductive dance, showing off her curves at all the right angles.
Worship a Hottie in Leather and Latex
Romanella wasn't exactly channeling the holiday spirit, but she was wearing a sexy pair of red leather heels to match the roses etched on her black garter belt – and that was "Christmasy" enough for me. She wore a leather jacket and an officer's hat too. We chatted about how stressful the holidays can be when it comes to spending and she demanded that I keep my spending to a strict budget, and I intend to follow through on that promise.
I couldn't help myself though and left a few tips for this camgirl, especially once Romanella put on fishnets and a sexy pair of latex boots that ran all the way up her thigh. She indulged my holiday fever and at the end of her live show, she came out wearing a crimson bustier and a garter belt on her left thigh and danced for me to the tune of "Jingle Bell Rock."
Get Kinky With a Festive Fetish Babe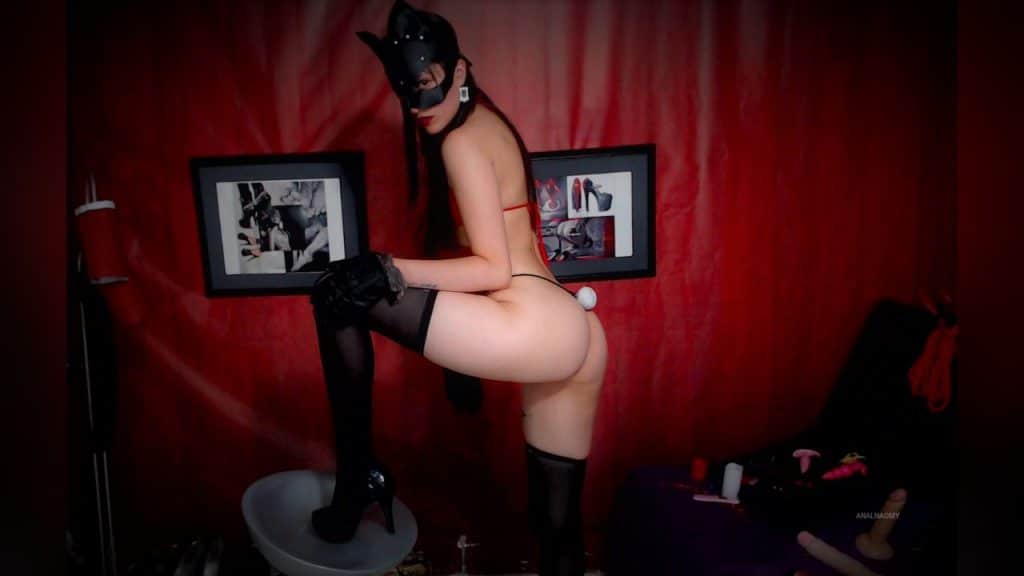 Don't let yourself get tangled up with holiday stress and instead give yourself over to a hot fetish model in stockings instead. AnalNaomy is a brunette with a love for anal sex, pain, squirting, roleplay and gaping. Her bedroom is filled with lots of kinky toys, like an extensive collection of dildos, whips, collars and chains.
Mistress Naomi spiced up her live cam show for me by wearing a red latex ensemble that included a mask and black tights. She teased me with shiny handcuffs before stripping down to nothing but a red ball-gag in her mouth. The best part of her show was when she took out a bunch of red balloons and sat on them, showing off her tight butt in a thong! I love a girl who brings a little humor to her fetish sessions.
Flirt With a Blonde in Luxurious Lingerie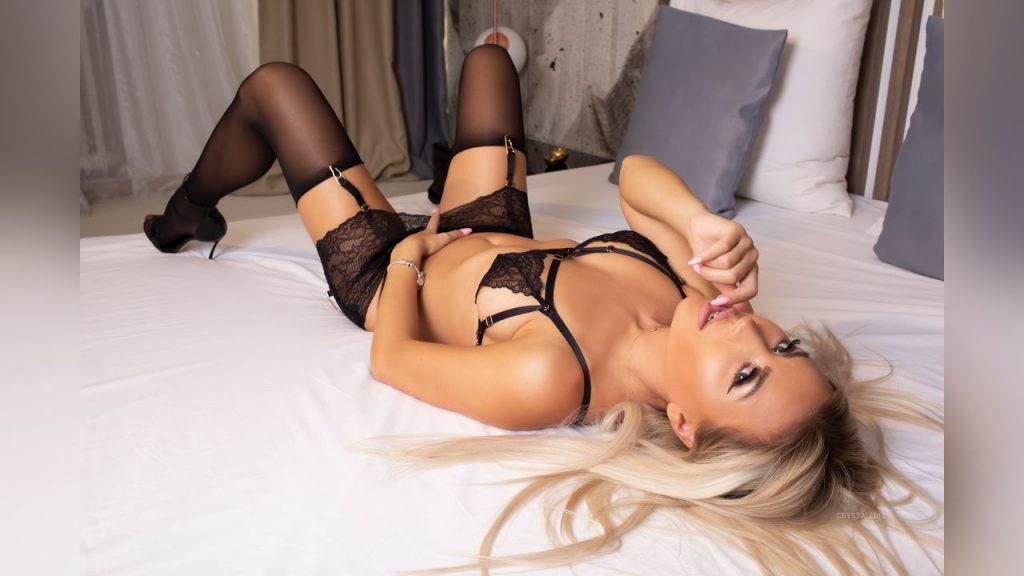 Most people are either just about to have or have already had their office holiday party, but whatever your situation, you'll want to be looking your best. For you corporate folks, this means donning your best suit, and for naughty CrystallDee, this means sexy stockings and luxurious lingerie.
Crystall is a gorgeous girl who loves wearing sheer thigh-high tights and garters that accentuate her tight round butt. She dressed up in lace booty shorts with black-heeled shoes to match as she showed off her elegant legs enveloped in sheer stockings. She posed on a white bed that made her black outfit stand out, and made sure to give me ample view of her behind. While some people think suits and stockings are only for the office, this cam girl showed me that you can have fun with these garments outside of the office too.
Become Enraptured With a Sophisticated Seductress
If you've never heard of Charminex, I highly recommend checking her out, as she's the perfect combination of femininity and sex appeal. This girl is on the slim side with her left arm covered in a tattoo sleeve. She knows how to titillate and was dressed in a flirty red outfit with black hosiery and chunky red heels. At one point she was wearing just garters around her thighs and it was nice to watch her slowly slip them down her legs. She also wore bright red lipstick.
From the quality of her pictures, this smoldering temptress isn't your typical cam model – expect them to be high-res and shot with a professional camera. So you can enjoy her sheer stockings in the best resolution possible!
Stuff Your Stockings With Cute Cam Girls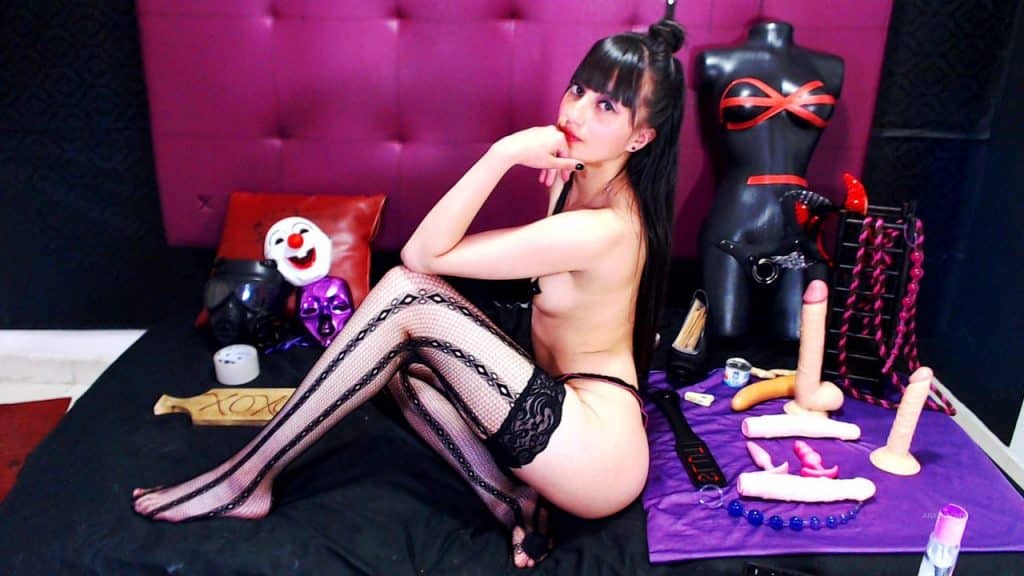 If you're wondering what to get your wife, girlfriend, or partner this holiday season, you may want to spend some time checking out cute cam babes in luxurious stockings, tights and garters for inspiration. The girls I spent time with this week brought out my holiday cheer and not only were they up for a flirty chat, but they also indulged my Christmas cheer by wearing red lingerie. There's nothing hotter than a babe showing off her legs in sheer pantyhose!
For other stocking babes, check out my blog on cam girls with thigh gaps to further your festive spirit! In case we don't catch each other before the holidays, I want to wish everyone a happy and horny Christmas and sexy New Year!