Before I get to the thigh-gap cam girls, I should probably start with the most basic of questions. What is a thigh gap? Put simply, it's that space between a woman's inner thighs when she stands with her feet together. Yes, there's a name for that! And it's something that many women covet. Just look at all of the how to get a thigh gap videos on YouTube.
Are Thigh Gaps Attractive?
The other day I happened to overhear a phone conversation about thigh gaps that my girlfriend was having with one of her friends where she asked, "Why is a thigh gap attractive?" I couldn't hear the answer, but when she asked me the same question later that day I responded, "I don't know why. They just are!" I know, it's not the most intelligent or well-thought-out answer, so if you have a better one please let me know.
For now, if you want to find out about my top five thigh gap cam girls, keep reading.
I'll be honest, the first time I chatted with Miaka on Streamate I didn't even notice her sexy thigh gap. I was more focused on her great ass, her pretty girl-next-door face and her awesome personality. I remember seeing one of her profile pictures of her on a bed with a painting of Albert Einstein on the wall and I thought that was so cool. And it also didn't hurt that her profile says she's open to everything from roleplay to anal and ass worship.
However, Miaka came up in a search for "thigh gap" and this time I had her stand up and give me a good look at it. She easily made the list! I also saw in her profile, pics of her wearing yoga pants – next time I'm going to ask to see a yoga pants thigh gap before we get to the naked part.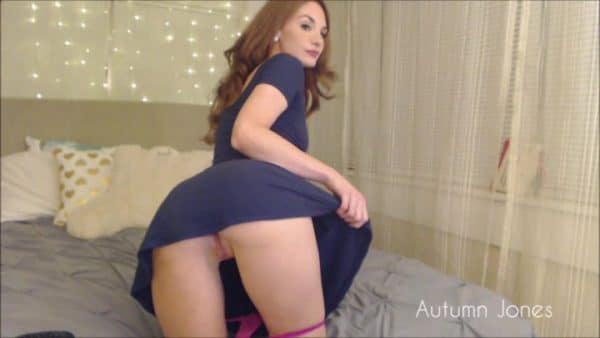 With the beautiful Autumn Jones I get to combine a hot thigh gap with one of my other favorite things on a woman – red hair! Standing 5'6" and weighing a slim 115 pounds, Autumn has the perfect body type for one. And while seeing her naked thigh gap is a pleasure, this sweet girl doesn't hesitate to open those thighs wide and show you the pretty pink in between – and she sure knows how to bring herself to a powerful orgasm! I came to Autumn Jones for her gap, but I stayed for all of her – and I'll be back.
Yes, I'm a guy and that means I don't always notice a girl's eyes (those "my eyes are up here" T-shirts aren't wrong). But with Tailor Maex her big, beautiful blue eyes are a standout feature on a girl with so many other standout features including one of if not the best thigh gap on this list. And I wasn't the only one to notice it. On Streamate they let users add tags to a cam girl's profile and "thigh gap" had already been added to Tailor's.
We chatted for quite a while in her private room and she laughed and joked with me while giving me a little tease of her thigh gap pussy as well. She says that one of her skills is "making you want more of me" and I can report that I definitely want more of her and will be visiting her again soon.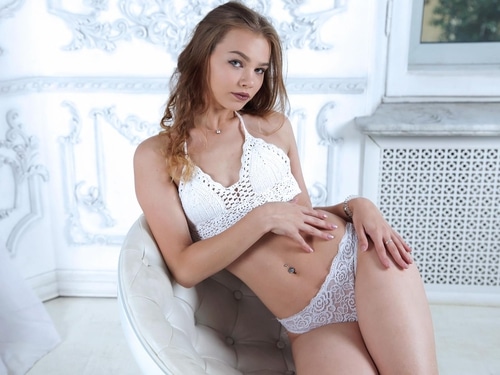 While the first three girls are all based in the United States, there are awesome thigh gaps all over the world including Belarus, where Roselans is from. This Chaturbate cam babe is the skinniest one on my list and her petite frame lends itself to a natural gap that she definitely doesn't need any YouTube videos to help her achieve. She's also very flexible and can easily do the splits. And though English isn't her mother tongue she likes foreign languages and can communicate in English, Spanish, Hebrew and Japanese.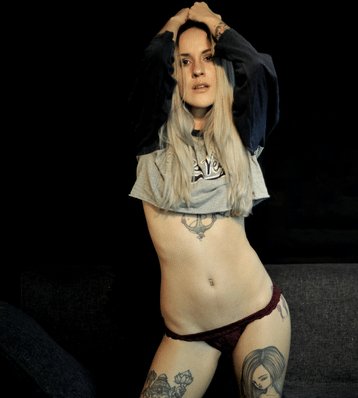 Another of my favorite things on a woman (besides red hair) is tattoos and Liliprincess sure has a lot of them. In fact, this beauty has the front of her legs covered with a couple of big tats as well as a large one covering her upper chest. Needless to say, I was totally turned on and that was before she stood up and showed off her thigh gap naked. On Lili, her thighs touch when she stands up, but they produce a sexy triangle-shaped gap between her upper thighs that I very much enjoyed especially given that she had a remote-controlled vibrator in her pussy that was getting activated by members' tips. (I made her shake and shudder!)