Who's That Blue-Haired Cam Girl? It's Kati3kat!
Kati3Kat isn't one of your average teen cam girls. I'll never forget when I first discovered her. I was looking for someone to chat with on My Free Cams when I came across a nerdy-looking blue-haired girl with big eyes and one of the sexiest smiles I've ever seen. Kati3Kat is everything: a cute cam girl who's also sexy, wild, fun, friendly, extroverted… I think you get my point.
Winner of the AVN Award for Favorite Cam Girl
Winning just one AVN award is no easy task. If you've ever seen their list of categories, each has tons of nominees. The Favorite Cam Girl category alone has over 30 girls! And yet, somehow, Kati3Kat managed to take home the prize 3 years in a row! After spending just a few minutes with her, you'll quickly realize that she's absolutely deserving of being one of the most popular cam girls.
A huge congrats to @Kati3kat for winning best cam girl for the third year in a row!!! I'm so proud of you and everything you do for us, love you 💖💖 #3peat pic.twitter.com/qfRw2ZFl0A

— K3_Omega (@K3OmegaEX) January 27, 2019
6 Reasons to Love Kati3Kat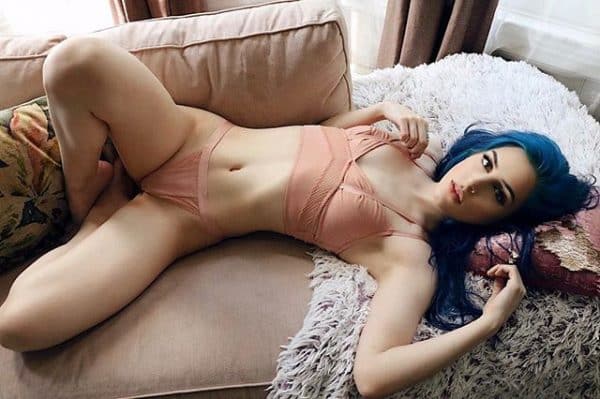 She's outgoing.

Kati is always talking to her fans about everything and anything. She'll tell you about her wildest nights or favorite sexual positions, then switch up the topic and talk about cartoons and videos.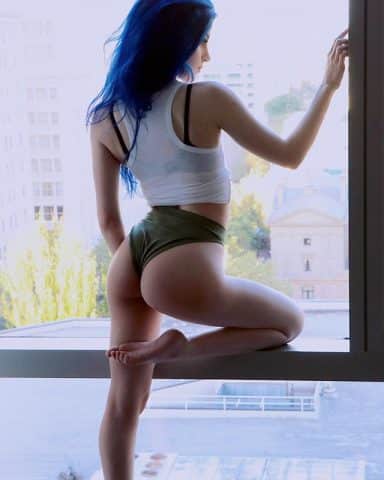 She's genuine.

With Kati, what you see is what you get. Many cam girls put on an online persona of sorts, but not Kati. Her exuberant personality is truly who she is. Visit her Instagram or Twitter page and you'll see that she's always up to something sexy and fun.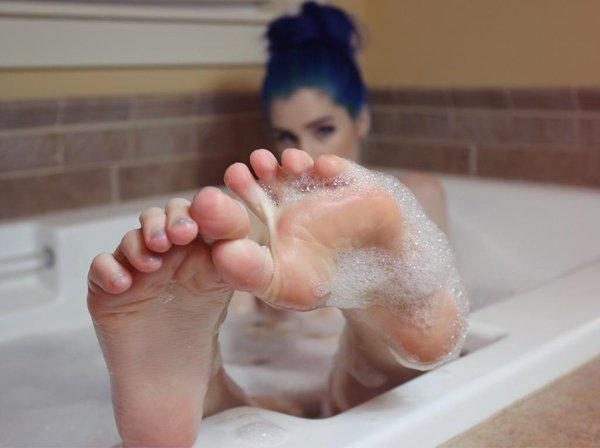 She always looks amazing.

To be fair, this goes without saying. I mean just look at her. Perfect face, perfect body and curves for days.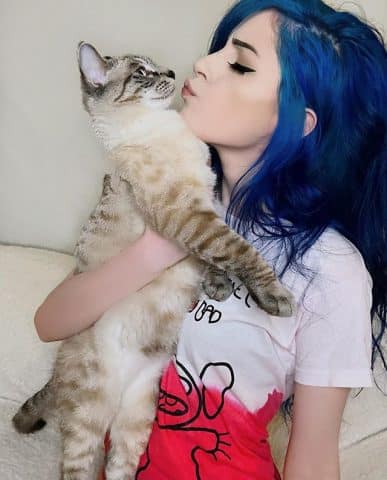 Her fashion sense is on point.

This is one of my favorite things about Kati3Kat. Her collection of lingerie will have your heart pounding, but even her casual outfits are insanely sexy on her.
She's a big nerd.

I've been enjoying watching her stream on Twitch as she plays

Resident Evil 2

and gets frightened by Mr. X. She loves video games, cartoons and comics.
You'll Quickly Become a Devoted Kati Fan
Kati3Kat, the amazing blue hair camgirl, will quickly become your next all-time favorite, I have no doubts about that. But don't take my word for it. Hop on over to her MyFreeCams page and take a few minutes to get to know her. I promise it'll be the best thing you do all day.