The term "bromance" is thrown around a lot, but female friendships tend to be stronger and more intimate (or at least that's what Isabelle and her friends always tell me). In fact, sometimes a couple of gals are such close pals that rumors of the Gail-Oprah variety spread. Of course, even the closest of gal-pals are usually platonic, but thankfully there are plenty of cam girls who are BFFs with benefits!
Here are some of my fave besties who fingerbang each other and more:
1. Sophydiva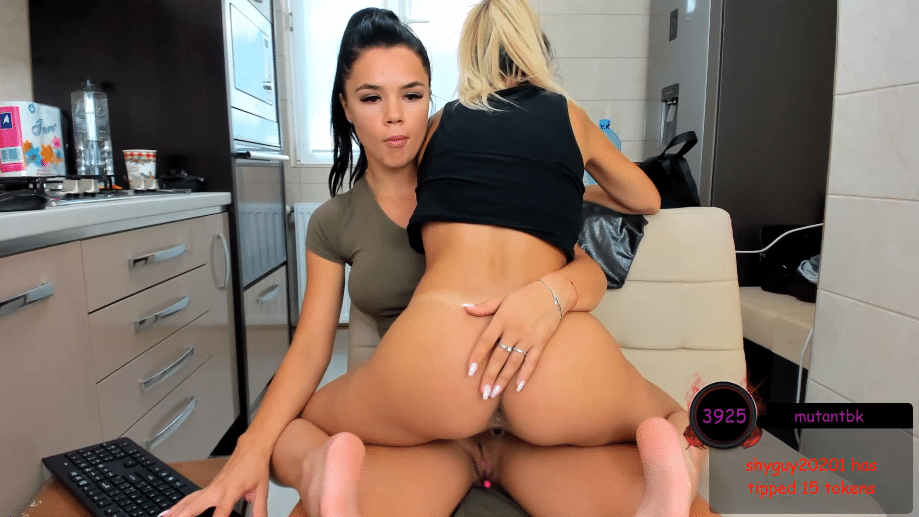 Born April 24, 1997, Sophydiva is a 22-year-old Taurus from Barcelona, Spain. She's 5'2″, 105 lbs. and boasts a beautiful pair of all-natural 34Bs. And as you can see from the pic, she likes to spice things up in the kitchen by straddling a long-haired brunette nude from the waist down. The pair frequently perform together and there's always a lot of facesitting, mutual masturbation and even strap-on sex!
2. Krissmoon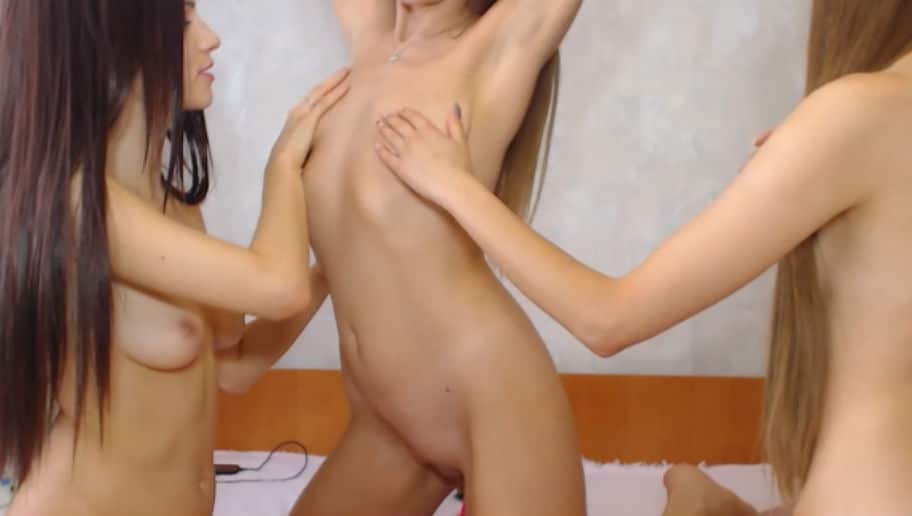 If you're into nude girls with bangs and long shiny hair, Krissmoon and her GFs are your perfect types. Kriss is a 23-year-old beauty who regularly performs with one or two thin nude models. Whether she's in a couple or a threesome, she likes to use sex toys to get herself and her lovers off. Her lesbian 69 sessions prove that you can have your pussy and eat it, too!
3. Lilithpopsy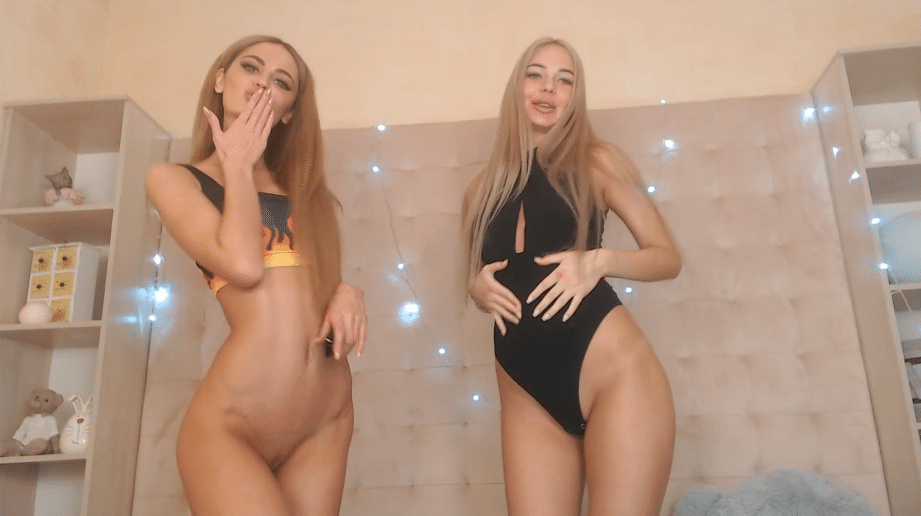 If tall thin naked girls are your jam, you're going to appreciate the ultra-thin nude body of the Cam Goddess Lilithpopsy. She and her partner seem to do shows in tandem a lot, where you can watch them pose or masturbate in stereo. Sometimes they each perform a different act like one will blow a dildo while the other mans the keyboard – how efficient and sexy!
4. Helenahayley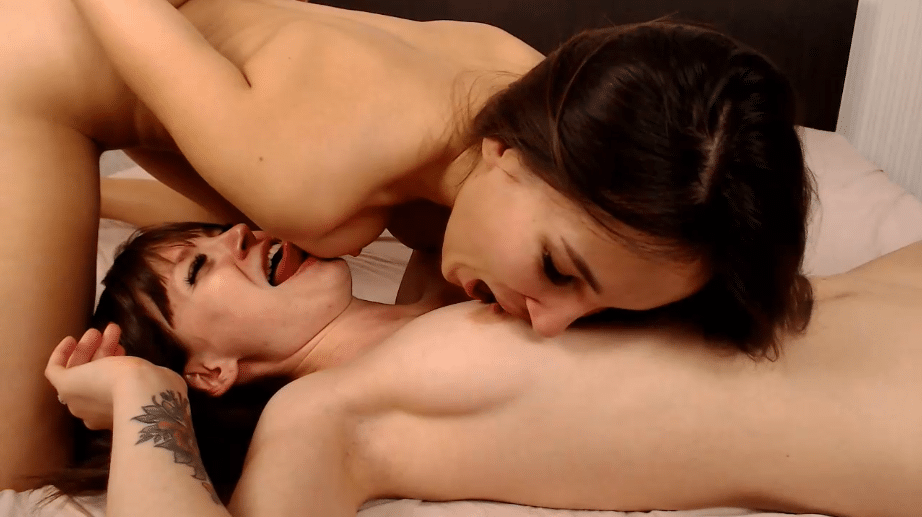 I'm not sure how they decided on the handle Helenahayley, but these two cam ladies are named Joan and Anabel. You can often tell them apart by Joan's shorter hair, but sometimes she wears a long wig. These thin naked teen dreamgirls are genuinely into each other – they're not just putting on a show. They kiss and fondle each others' breasts and these super-thin nudes love to scissor!
5. Annbarby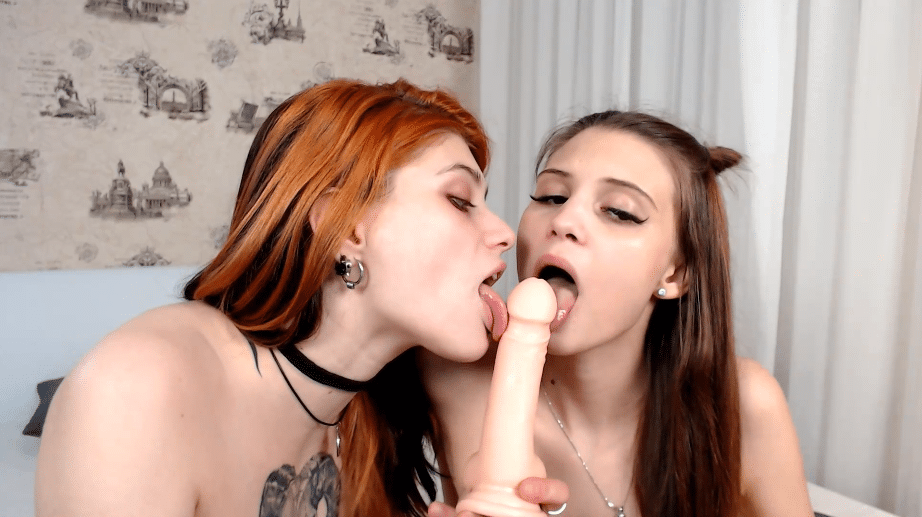 The two hotties making up Annbarby are named Megan and Polly. And this teen power couple knows how to put on a girl-on-girl show that will blow your mind! I love watching them as one girl gets her nipples sucked by the other. They also know how to share a dick which you can see by the image of them licking a dildo together. And for those who have a foot fetish, these hot girls with long hair are into playing with their feet, too!
Cam Girls Want You for Their BFFWB
Even if two heads are better than one it doesn't mean a thin busty nude chick can't come along and totally blow your mind without bringing in another babe – she might come up with some creative cam props to keep things fresh. You've also got performers who like to bond with their fans by sharing their interests – like Twitch streamers and gamers. Whatever the approach, I like to imagine that I've got a good chance of becoming their BFF with benefits!