Chaturbate girls don't get the respect they deserve in many ways. One of which is their creativity. It isn't easy spending 5, 10, 15, or more hours per week sitting in front of your webcam and keeping it fun and interesting for the people who come to chat with you. So, in order to combat the same-old-same-old, there are a bunch of girls getting quite creative. In fact, I've been taking notes during my time on Chaturbate and have compiled a list of six of their girls using unusual props.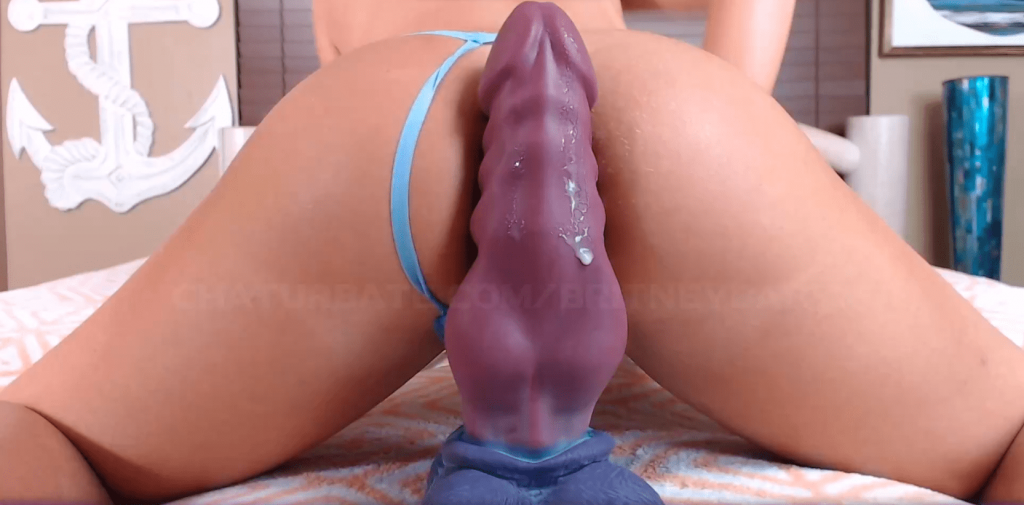 Given that she turned 18 less than six months ago, BritneyBaby18 hasn't been camming for a very long time. But already she's done a lot to stand out from the crowd (besides just being a slim, hot 18-year-old). She sells her worn panties on her Chaturbate page and she enjoys riding a sex machine (both orifices are open for business). And while many girls do use dildos, I haven't seen many who use a Bad Dragon dildo, which you can see in the accompanying picture.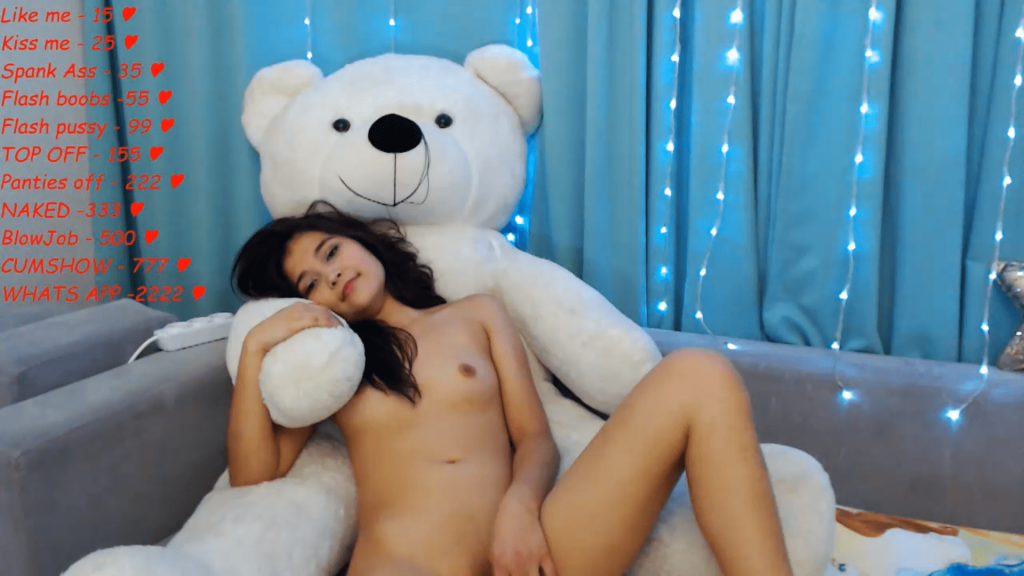 This Chinese beauty is very new to Chaturbate. Asianangel1 definitely has a naughty side, but it is her sweet, innocent side that I found so appealing and what drew me to her. Just look at how cute and sexy she looks cuddled up with that huge plushie teddy bear.
If you didn't know that black electrical tape could be sexy, it's because you haven't seen body tape used as fashion and body décor on a beautiful girl such as Daddyslittlegirl01. This babe is one of the most open and creative performers out there – willing to do anything from cosplay to bondage and much in between. And in her ode to the Black Tape Project you can check out a sexy fetish outfit she created for herself that's wonderfully different from the norm.
First off I just need to point out that JillianGrey is one of my new favorite curvy cam girls, with an ass that I've been back to see on multiple occasions. The other day though I caught her wearing this long, sheer gown that covered her body but was also transparent enough to allow me to see through it at certain angles. Well, it turns out I really like girls in see-through clothes. And in case you missed it, there's a dildo under that dress along with her incredible round behind.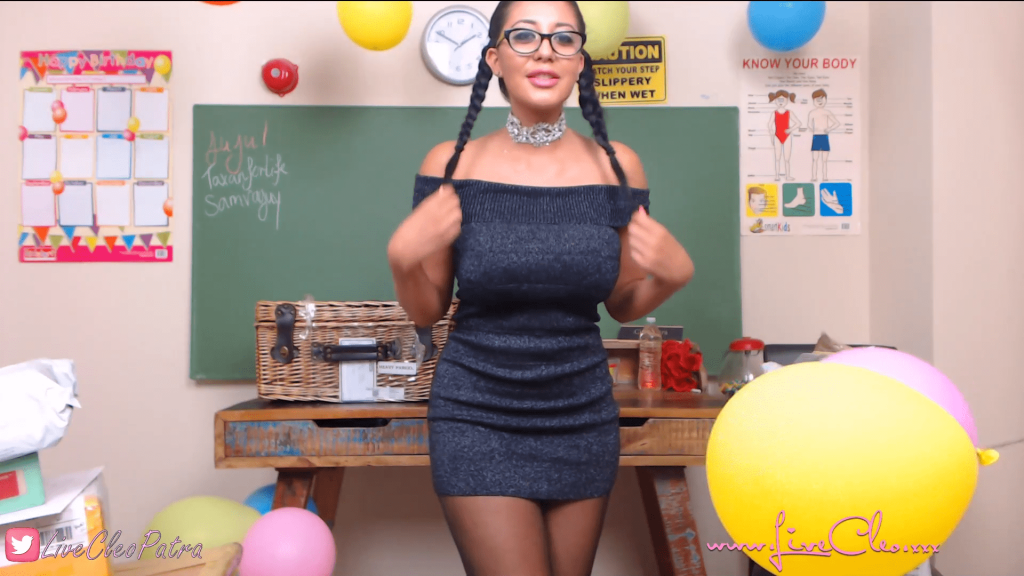 A recent experience with LiveCleo impressed me greatly. She didn't have any crazy sex toys or weird dildos, but she did have a whole naughty-teacher thing going on that really excited me. And what took it to the next level was the care she took in creating an entire classroom theme with a chalkboard, desk and posters on the wall. I thought the fire alarm bell was a nice touch and showed a real devotion to the theme. I can't promise she'll still be a naughty MILF teacher when you go to her room, but whatever she's doing, she's doing it 100%!
See Cam Babes Exploring Their Creativity
From a Dragon Dildo to a naughty schoolteacher, these six cam girls are just the latest to stand out to me in terms of creativity and unusual props. There are so many beautiful webcam babes online that standing out from the crowd isn't always easy. But when a performer does, it can be a special and arousing experience. Check them out and then let me know of any others who are doing things a little differently.