Streamberry is very similar to most other live sex chat roulette sites out there. There's multiple chat room options and it's not only is it all free, there's also never any shortage of nudity. Share your thoughts with me by email.

Pros
Multiple sections and chat room options
Almost completely free – no registration even
Cons
Most of the rooms and sections are filled with guys
The one "girls" section has webcam girls, not regular amateurs
Bottom Line
None of these sex roulette sites are very different from one another, but what Streamberry has done is to bring together, in one place, four different types of chat. You have the classic roulette style, you have chat room and group roulette-type sections, and then you have a roulette area but with only webcam performers. The variety is nice, but the results are pretty much the same: loads of guys and only a few real amateur females.
My Full Streamberry Review
Streamberry is the Sweetest Berry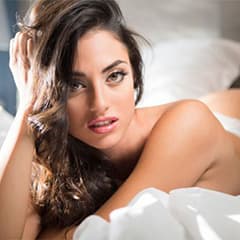 Unlike other cam categories, when it comes to the Sex Roulette Sites, there isn't much separating all of them. Most have the same features and functions, with a few offering something a little different. Well, Streamberry has decided to take a little something from all the other sites, giving you multiple options as far as the type of experiences you can have.
First off is the classic roulette action. The user interface is pretty standard, with one cam window for viewing other people's cams, one for letting people view you (should you decide to turn on your cam) and then a large chat window for chatting with whomever you find.
Spin that Roulette Wheel!
It's awesome being able to roulette through real amateur people on their webcams, but almost everyone online is male so I spend most of my time looking at guys and penises (they have them whipped out already). But every now and then I find a female and that can be really fun because you know that anyone on a site like this is ready and willing to play naughty.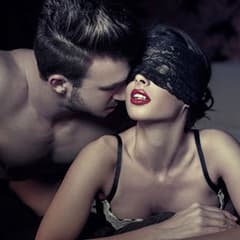 Streamberry also offers other amateur/semi-amateur cam experiences in their "live cams" and "chat rooms" sections. The live cams experience is very much like the roulette one, just without the roulette gimmick. You head on in and along the right-hand side are all the active people with their screen names. You can click on any member's cam option and display their cam in the main window, but again, the vast majority of the people are male. The good news is that when there's a girl or two everyone can check out her cam – it isn't limited to just one viewer.
Check out the Chat Rooms!
The chat rooms area is basically another version of the same thing. Pick a chat room (general, coed, lesbian, gay), head on in and you'll find lots of text chatting going on in the main window, with a list of all the active participants along the right-hand side. The good thing here is that you can easily private-message someone and start your own private fun, but, as always, the number of females in the room is low so you might have to fight for their attention.
And finally there's the "cam girls" area, which is something I've seen on many other roulette sites. It uses the roulette-style interface, but instead of having to go through so many male cams these cams are all hot chicks. However, as I discovered long ago, they're webcam performers, not regular folks. So for this chat section you'll need to verify your age and if anything really naughty is going to happen it will probably cost you some cash.
That's all well and good, but my feeling about these "girl" chat options on roulette sites is that if I want to chat with real cam girls then I'll go to one of the many great sex cam sites that do that and do it really well as opposed to this one where it just feels like an add-on feature.
Streamberry is Full of Options to Choose From
There's no doubt that Streamberry offers more options than most roulette sites I've experienced. And though my various experiences are mostly filled with dudes, having the different viewing and chatting and chat room options has made me come back on multiple occasions thinking I had more chances to find a real amateur chick here than on some of the other roulette sites out there.
Click Here To Visit Website
Similar 🔀 Sex Roulette Sites

On LuckyCrush, enjoy a private video chat with a random opposite-sex partner within 10 seconds. Guys are randomly connected with girls, and girls with guys. And access is free!

Looking to chat with sexy, random strangers from around the world? Welcome to Flingster! You can meet nearly 500,000 people for free adult video chat. Getting started takes seconds!
Sign Up and Get Exclusive Email Offers
Put your fate in my hands and you're bound to get lucky!

This simple roulette-style cam site brings you one hot live babe after another, looking to have fun. Sex Roulette doesn't have guys to deal with, so naked girls can be your focus.

Let the Camingle roulette pick random babes for you to chat with, or select the perfect girl for you. Either way you're a click away from a hottie getting naked on live cam!

The Omexxx "random" feature acts like a roulette. It's free to go one-by-one through all the sexy girls on the site and chat with them. You'll also see many of them fully naked.

You never know who you're going to meet on Chat Random. Connect and chat with random strangers from around the world, all waiting to talk with you and go cam2cam!

Meet random people from around the world on Shagle, a completely free site where you can connect with others and have live cam2cam chats with thousands of strangers.

ChatSpin is an incredibly easy-to-use app designed for smartphones. It lets you connect with strangers from around the world for a random chat, all in the palm of your hands!

Bazoocam is a webcam based social media site, where you can randomly chat with people from around the world with the single click of a button. You never know who you might meet!