Porno Roulette is totally free and really easy to use. Cam quality can vary from feed to feed but there's always plenty of live xxx shows to watch. Email me any comments.

Pros
Absolutely free
Simple to use
Some helpful features
Cons
Mostly guys on the cams
Cam quality is hit or miss
"Girls" section is just a standard live sex cam site
Bottom Line
Gambling normally involves money, but with Porno Roulette there's no cash required. It's free to use and enjoy and the only gamble is who you're going to see on webcam in front of you. But if you don't like what you see then just go to the next one and the one after that and the one after that and… You get the idea. Mostly there are guys on the cams, but there are women to be found and they're looking for some hot playtime when you find them.
My Full Porno Roulette Review
A Sexy and Risk-Free Gamble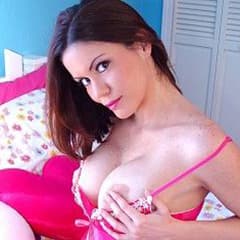 I spent some time on Chat Roulette when it first burst onto the scene, but once they banned nudity I became less interested. And as my obsession with sex cam sites continued to grow, most of my time was spent on them anyway and random chatting with random people just wasn't on my list of things to do in a day. But then I discovered this next generation of roulette sites, sites that allowed nudity. Actually they don't just allow it – it's encouraged! And Porno Roulette is one such site.
The design is very simple and straightforward. You'll see a large chat window and on the left-hand side are two cam windows. The top one is where you'll see the people and the bottom one is where you can initiate your webcam should you want others to see you as well.
The look is very similar to other sex cam roulette sites I've spent time on, but the cam windows do seem a little smaller. Regardless, I've spent a good amount of time here roulette-ing through cam after cam after cam, looking for females to chat with and play with.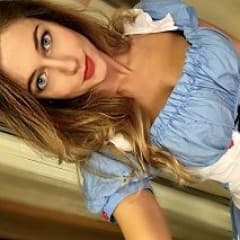 Lots of Dudes As Usual
The good news is that I found some in the past and it was really fun. The bad news is that I had to sift through a lot of men and a lot of naked men to find the few women out there. Yup, as you would expect, the vast majority of the people on cam are guys – and many of them are already naked and working their rods so that's what you see when their feed pops up.
Now, if that's what you're looking for you'll be in heaven. However, to those more interested in females, they do exist so don't give up! In fact today, before I started writing this review, I decided to treat myself to some cam fun and guess what? The tenth cam I landed on was a chick in Europe with big tits and a chubby ass.
100% Free!
If you're wondering how things went once we started talking, let me just say that I started writing this review later than I expected. Now, I have also had days where there seemed to be no ladies online at all, but this is a totally free experience so in the end it will only cost you a little of your time to see how it goes.
Choose The Country of Origin
There aren't many features on the site, but two they do offer are the ability to select a country you want the cams to be from (although, if there are none online at the time it will move to other countries) and then there's the ability to only see people with their cams on. This eliminates all the folks just looking and not showing and I found that it got me through the cams faster and brought up any available women faster as well.
You'll also notice a "girls" button that puts you in touch with only girls, but before you get too excited it just moves you to a regular sex cam site with cam girls and gold shows and pay-per-minute private chatting, etc. These are not the free amateur chicks you'll find on the roulette.
I Say, Give it A Try!
This is definitely a very different experience from the more classic type of live cam site. And in the end there's no reason not to give it a shot given that it's totally free (no need to even register or anything). Who knows who you'll find?
Click Here To Visit Website
Similar 🔀 Sex Roulette Sites

On LuckyCrush, enjoy a private video chat with a random opposite-sex partner within 10 seconds. Guys are randomly connected with girls, and girls with guys. And access is free!

Looking to chat with sexy, random strangers from around the world? Welcome to Flingster! You can meet nearly 500,000 people for free adult video chat. Getting started takes seconds!
Sign Up and Get Exclusive Email Offers
Put your fate in my hands and you're bound to get lucky!

This simple roulette-style cam site brings you one hot live babe after another, looking to have fun. Sex Roulette doesn't have guys to deal with, so naked girls can be your focus.

Let the Camingle roulette pick random babes for you to chat with, or select the perfect girl for you. Either way you're a click away from a hottie getting naked on live cam!

The Omexxx "random" feature acts like a roulette. It's free to go one-by-one through all the sexy girls on the site and chat with them. You'll also see many of them fully naked.

You never know who you're going to meet on Chat Random. Connect and chat with random strangers from around the world, all waiting to talk with you and go cam2cam!

Meet random people from around the world on Shagle, a completely free site where you can connect with others and have live cam2cam chats with thousands of strangers.

ChatSpin is an incredibly easy-to-use app designed for smartphones. It lets you connect with strangers from around the world for a random chat, all in the palm of your hands!

Bazoocam is a webcam based social media site, where you can randomly chat with people from around the world with the single click of a button. You never know who you might meet!