Try Your Luck With Chat Spin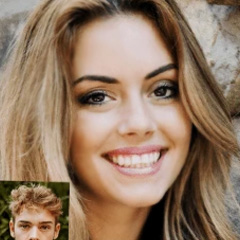 I'm not much of a gambler, but if I do hit up a casino, I like to play Roulette. It's (mostly) a game of chance, so I just pick random numbers and hope for the best. Well, ChatSpin gave me a similarly thrilling feeling, but this one was even better! Instead of winning money, I was getting to meet cute girls. And instead of spending cash, I was doing it all for free. So, yes, in case it isn't clear, this is a random chat site where you'll get to interact with people from all over the world. You never know who you're going to meet!
Their tour page advertises around 3,000+ people online throughout the day.
Thousands of Girls Online All Day
Their tour page advertises around 3,000+ people online throughout the day. I can't confirm those numbers, but I can tell you that I never met the same person twice while using the site. All you have to do is select your gender, hit the Start button and you're on your way to seeing girls from around the globe. And the best part is you don't even have to speak their language because there's a translation tool. I initially had some trouble connecting, but then I realized it was because my webcam was off. It wouldn't let me start unless it was on. Fair enough.
The layout is clean and straightforward. The webcam of the other person is on the left of the screen, while the text window is on the right. I also discovered that there are rooms with different themes. For example, there's an Anonymous room, where a filter gets applied to your face so you can stay hidden. I also enjoyed their Text-Only chat room because it brought me back to the good old days when webcams weren't readily accessible and you could only text with people. Then there's the Singles room, where you're encouraged to be flirty and fun - and maybe even a little naughty.
Download Their Free App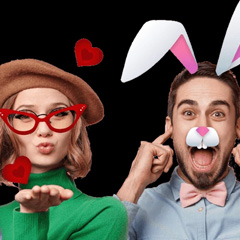 These days, I like to do a lot of camming on my phone, so I was thrilled to see that they have a free app for iOs and Android devices. It took 10 seconds to download and even less time to start interacting with people. And since all smartphones are equipped with incredibly high-resolution cameras, using it as your webcam is fantastic. You can hear and see everyone clearly and vice versa. And you know how Snapchat and Instagram have face filters? Well, ChatSpin has them too. I had a lot of fun with one girl who put puppy ears on her head, while I applied a filter that made my lighting look a little softer.
Become a VIP Member
As a straight man, I naturally wanted to talk with as many hot girls as I could. And while there are certainly plenty of them on this platform, there are also a lot of guys. I had to hit the Next button at least 10 times before I landed on a babe. So I decided to use their Gender filter and that's when I was hit with a message informing me I'd have to become a VIP member to use it. So, for $20/month, you can become a VIP and unlock features like the gender and location filter. It also kills all the ads and gives you a badge that lets others know your status.
Have Random Interactions on Chat Spin
the best part is you don't even have to speak their language because there's a translation tool
I had a great time on this site. Sure, I had to sift through a few random dudes, but once I landed on some hotties, it was fun getting to know them. There's no way to save your favorites, but I guess the point is to meet someone new every time, which is easy to do. I used their app several times and met so many different babes. I debated becoming a VIP member to use those filters, but even without them, I enjoyed just sticking to the free stuff.