Welcome to NiteFlirt. This is a phone sex site where you can talk dirty and have cybersex until you're sticky, satisfied and ready to take a 3-day nap. You can also catch some XXX live cams too. Email me.

Pros
Multiple ways to interact with performers
Tons of performers online
Can become a "flirt"
Cons
Some fake profiles
Videos and photos cost extra
Bottom Line
Welcome to NiteFlirt, a phone sex and cam site with something for everyone. There are quite a few horny users ready to talk dirty to you at any moment. You can interact with them in a number of ways and there are plenty of them online right now. Watch out though because there are some fake women's profiles with photos taken from Tumblr, etc. However, there are many legitimate users too, so I'm pretty sure you'll be able to find some babes to chat with if that's your thing.
My Full NiteFlirt Review
All Aboard … The NiteFlirt!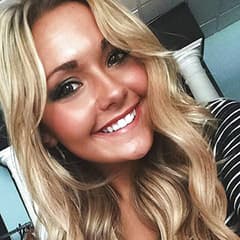 Do you want to speak your horny desires to like-minded people? Do you like hearing that sultry voice on the other end of the telephone line? Then "get the best phone sex anywhere, anytime" on NiteFlirt. This site provides some of the steamiest phone sex you can find on the WWW. Fulfill your daily sex fantasies and join for free to find sexy individuals ready to chat from all over the world.
Never Underestimate the Value of Flirting
Here's how it works. You call a Flirt by checking out the Flirt profiles registered online. Search the type of "flirt" you're looking for, either women, men or transgender and sort via rating, price, age, etc. Find someone who intrigues you and is currently online and click the "call now" button next to their name. The site boasts over 24,000 members, with over 6,500 female phone-sex operators online at any given time. There are also many couples too. I'd say the ratio of men to women is about 1:3.
You Can Call Models or Have Them Call You!
Once you've chosen that lucky someone to talk to, NiteFlirt requires that you give them your credit card information and your phone number. When you first make an account and sign up, you get three free minutes of calling as long as you use them within the first 90 days. When you finally choose your first person to indulge in and click on the "call me" button, your phone will ring and you'll be instantly connected.
Phone Sex is Still Hot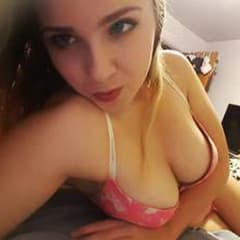 The prices differ per minute with different Flirts, but range from under $1 to $4 or more. Each girl covers a variety of different fantasies and topics in her phone sex services such as S&M, oral sex, sex toy play, "anything goes" and more. Okay, I know you're probably thinking, "oral sex over the phone?" but I witnessed it firsthand and boy was it hot. One of the models I was speaking with told me how she was going to spit on my cock until it was dripping wet and then put it deep into her mouth as she swirled her tiny, delicate hands around my rock-hard cock. Yes folks, oral sex a la phone.
If you're thinking this is just a phone sex site, you've gotten it all wrong, my friends. You can contact other users using an internal messaging system or leave feedback about a Flirt that really got your juices flowing. Some of the performers also offer cams. NiteFlirt doesn't have a direct cam service, but instead you can use Skype or Yahoo. Flirts will then provide their cam ID to a customer and remain on the call with NiteFlirt while the cam session is happening. This lets you get a visual aid to match that sexy voice on the phone and improve your overall experience.
Amazing Variety of Model Types
There's literally someone for everyone here, from a middle-aged housewife to a Russian Dominatrix. The profiles are fairly extensive too, though some have less info than others. They tend to talk about their kinks and interests, when they're available and what they want from you. A lot of them have Amazon wish lists, lengthy descriptions, photos, GIFs and more. You can send them messages, add them to your favorite's folder, or pay a tribute and spoil them with the money they deserve.
There's also a "Find Goodies" section where you can buy sexy photos, videos and audio files. They range from under $5 to more than $25 and feature everything from foot worship to anal to sexy workout videos. The site also has a phone sex blog that gives you insights into all sorts of hot topics with interesting headlines such as "Sex Worker of the Year Helps Man with Bionic Penis Lose His Virginity." Now that's my kind of blog!
One of the More Unique Cam Sites On My List
In the end, there are a ton of open-minded people on NiteFlirt that you can chat with, cam with or message. So make a profile and join in on the steamy phone action happening right now. There's a voice on the other end waiting for you - find out whose it is today.
Click Here To Visit Website
Similar ❤️ Cam Dating ❤️