Have a Random Fling On Flingster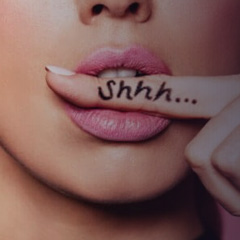 I once read a quote: "a life without a fling is like a year without summer." I don't know if I feel exactly that way. But I guess the point is that everyone should have a fling at least once in their life. But it's not always easy to meet someone random for a fling. That's where Flingster comes in!
Flingster is a (primarily) free adult chat site. You can instantly video chat with random strangers from around the globe. According to the homepage, they have over 10 million members worldwide. Meaning it should hypothetically be easy to meet anyone you want. I can confirm that's true. At least, it sort of is. I'll get into all the details in a bit!
Pick Your Gender to Get Started
First, you're going to pick your gender. You can choose from male, female, and LGBTQ+. Plus, there's even a couples option, so you and your partner can enjoy spicing things up! There are also a few subcategories to help you narrow things down. You can pick swingers, girls with big tits, lingerie, etc. However, picking these subcats generally appears to have no impact.
Once you've selected who you are, just hit start, and you're off to the races! No need to create an account. You'll need to give the site permission to access your webcam. If you choose not to, your experience will switch to a text-only chat. The system pairs you with other users using text-only mode.
Turn On Your Webcam For More Fun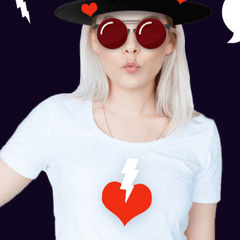 While text mode might be suitable for those who want to remain anonymous, I found it useless. I connected to a few random strangers, tried saying hi, and never received any responses. Except for one poor dude who must've thought I was a female. He asked me to turn on my cam and show him my tits. Sorry to disappoint you, random stranger guy!
I figured it was time to get into it and turned on my webcam. That's when I connected to others who also had their cams on. Once someone pops up on your screen, you can either begin chatting or hit next to be connected to someone else. My first few matches were all men. I never even spoke to them, as they all quickly left the chat, presumably searching for women.
Chat With Random Girls
I had to skip through about 15 guys, but I eventually landed on a super hot blonde chick.
I finally managed to connect with a charming redhead. We chatted for about two minutes, but I guess I didn't make much of an impression? After all, she left the chat without warning. I had to skip through about 15 guys (and ads that popped up about every five skips), but I eventually landed on a super hot blonde chick.
The conversation went a little better this time. Still, I noticed something strange. The chat started nearly verbatim as my conversation with the redheaded girl mentioned above. At one point, she started smiling and nodding as if she was reacting to something I said. However, I hadn't said anything that would elicit such a response. I wondered if I was chatting with a bot?
I eventually chatted with another girl. Her answers seemed far less robotic, and she actually seemed to laugh and smile at some of my jokes. The conversation got flirty at one point but never led to any cam sex. And again, that was after sifting through about 10 to 15 men.
Become a Premium Member For More
Flingster has the option to become a premium member. You can pick from the following:
One week: $6.99
One month: $19.99
Six months: $89.95
To sign up, you'll need to create an account. You only need an email at this point, but once you get to the purchase screen for the premium memberships, you'll need to hand over your credit card details. Price-wise, this is cheaper than chat roulette-style sites offering premium memberships, but it still doesn't get you much.
Premium membership unlocks a few features, like filters allowing you to see only women or pick strangers in specific areas/countries. There are even AR filters to put over your webcam image. They provide an extra layer of anonymity if you're still not comfortable revealing your face on cam.
It's also very likely that the "girls-only" feature is forcing you to chat with cam girls. Now, don't get me wrong, there's nothing wrong with chatting with cam girls. Just keep that in mind if you were hoping to chat with truly random strangers. They're also likely chatting with other people simultaneously, so they may not be fully attentive to you.
Browse HD Webcams
It should come as no surprise that most of the strangers you'll interact with are using HD webcams.
It should come as no surprise that most of the strangers you'll interact with are using HD webcams. After all, I noticed some of them were broadcasting from their phones. And these days, I don't think there's any phone that shoots less than 1080p, so you've got nothing to worry about there.
Take Your Experience Mobile
Unless I'm misremembering things, I'm almost certain Flingster used to have a mobile app. They don't anymore, but it's not the biggest deal considering the mobile site works the same. You can swipe to be connected to other strangers, and the transition is seamless. Everything loads quickly, and since all smartphones have cameras, it acts as your webcam.
Cancel Your Membership Easily
You may find a resolution in their fairly extensive FAQ if you encounter any issues. Otherwise, you can reach them via the contact form, which you'll find in the "Contact Us" section. If you want to delete your account, you can do so via the settings section. There's a "delete account" button, so it's straightforward to do.
Is Flingster Worthwhile?
The short answer is yes. But you'll need to be a little patient with the free version. There's no commitment required since you don't even need to create an account to chat with strangers. But if you're looking for women, you'll have to sift through dozens of men first. And even when you do find a woman, there's no guarantee she'll stick around to chat and flirt with you.
If you're willing to drop a few bucks for a premium membership, you will enhance your experience. Alter all, you'll have better luck chatting with women, even if they are cam girls. Plus, additional features like the region filters and AR masks are fun to play with.