As the fall season approaches and the leaves change, I'm reminded that my favorite time of year is right around the corner – Halloween! Don't you just love it? It's a time when you can express yourself in the form of a creative costume, then head to whatever party might be happening, enjoy a few drinks and let the night take you on an adventure. My girlfriend, Isabelle, and I see it as an opportunity to get a little wild. It doesn't hurt that she tends to wear incredibly sexy costumes.
If you're not planning on hitting the town this year, it doesn't mean you can't have some sexy, scary fun. There are plenty of cam girls who love letting their wild side out on Halloween. Then again, they love letting it out any night of the week, but there's something especially sexy about doing it on this night.
I also decided to have a little fun with this blog. I paired each cam girl with a spooky-themed song to get you in the mood. Boo!
Song:  "Living Dead Girl" by Rob Zombie
You don't want to fuck with Adele. Don't let the "soft" in her name fool you, she is a sexual, dominant seductress who will put you in your place. That's exactly why I love her so much. She doesn't hold back, forcing me to do things for her on cam before she even shows me an inch of skin. But when she decides to let you in, she'll have you worshipping her feet, ass and entire body. She loves spanking more than anything and often performs in a darkly lit room, sitting on a gold-plated chair as she takes puffs from her cigarette in the most sensual way.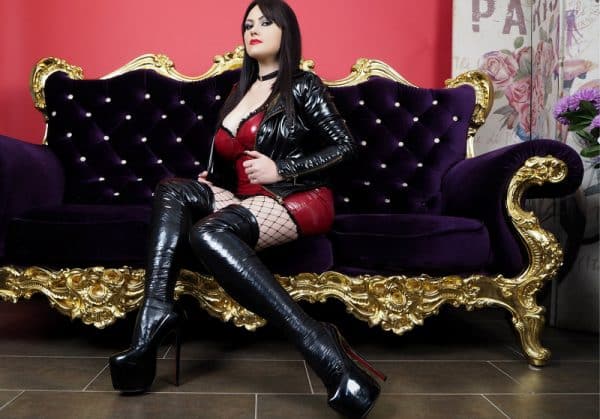 Song: "Sweet Dreams (Are Made of This)" by Marilyn Manson
An evening spent with this hot-blooded Russian and you'll never be the same. She'll haunt your dreams in the best way possible. With a single look, she can turn you into her slave and have you on your knees. Brigitte is the embodiment of everything that makes a Domme sexy. She's gorgeous, intelligent and demanding. Her goal every night is to turn you into her submissive slave and she'll do whatever it takes to get you under her control. Whether it's strap-ons, tease and denial, foot and heel worship, or SPH and cuckolding, Brigitte is a woman of many talents and you're going to love exploring every one of them.
Song: "Feral Love" by Chelsea Wolfe
I like Molly. A lot. So much so that this is my second time mentioning her in a blog. She also appeared in My Top 5 Goth Cam Girls. What I love about her is her versatility. She's a dominant lady and puts on one of the steamiest BDSM shows I've ever seen. But if you're not in the mood for kink, Molly can be the sweetest, most tender babe you've ever spent an evening with. She's sensual and erotic and I would love to see dress up in any classic Halloween costume like a vampire or a witch. I'm confident that her take on it would be mind-blowing.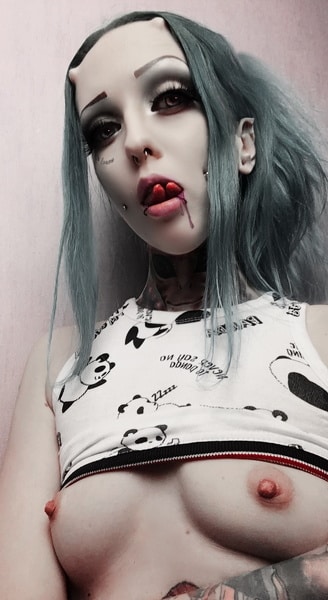 Song: "Raining Blood" by Slayer
I'm not going to lie, the first time I met Fallen, I approached her with apprehension. From her split tongue to her dermal piercings made to look like devil's horns, she actually scared me a little. But shame on me for thinking that way, because Fallen is one of the most awesome cam girls you'll ever meet. Her look is frighteningly sexy and I can just imagine the kind of fun you could get into with her on a crazy Halloween night. But since I can't meet her in real life, I'll settle for a kinky sex cam show that involves a variety of sex toys.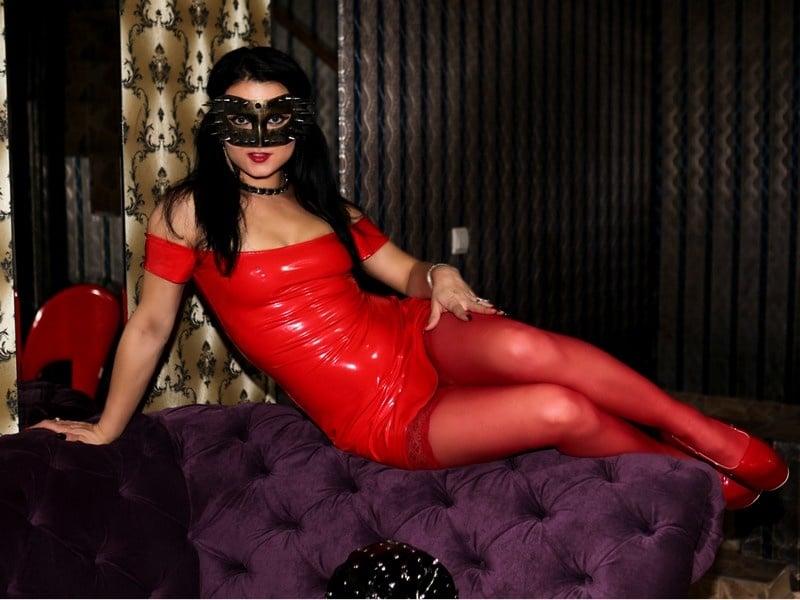 Song: "Mr. Crowley" by Ozzy Osbourne
Porn Queen loves two things: pain and sex. She claims it's the only way she can have an orgasm. She loves wearing latex outfits and when I saw her in that nurse's uniform, I knew she'd be the perfect babe to include in this list. She can easily bark out commands and dominate you, but also loves being submissive and doing whatever will turn you on. I'd consider it an honor to be invited into her dungeon!
Your Halloween Will Be the Best Night(mare) Ever
Some people spend their Halloween night going to parties, while others stay home and watch horror movies. I like both, but these days, my preference is logging in to my favorite live cam site and chatting with the spookiest babes I can find. Do these five fit the criteria? I'll let you decide. Spend just a few minutes with any of them and I think you'll have a freakishly sexy time.