If you're unfamiliar with the recent Phoenix Forum Cam Awards, let me give you some background info. The Phoenix Forum has been an annual event for the last 20 years bringing together individuals and companies involved in all aspects of the online adult biz. This year the first ever Voyeur Community Awards were launched by organizers to recognize various accomplishments.   
The general public selected the nominees – in cams and other categories. They also had a say as to which industry leaders served as official judges. Winners were exclusively decided by the judging panel before being announced on March 30, 2019. The ceremony was broadcast on the Chaturbate platform, with laughter, tears and audience participation making it a fun and memorable event. So now, without further ado, here are the cam community winners!
Queen of Cams: Lindsey Banks
First, I have to congratulate them on choosing a kickass name for their top award! And then I'll give my congratulations to Lindsey Banks for earning the coveted crown. One look at this sexy Latina coed and you'll know why she's cam royalty. It's not just about looks, though, as she's also a fun girl so long may she rule!
Most Engaging Cam Performer: London Bunz Bunny
It sounds like she won Miss Congeniality – and this lady does have a terrific personality. But by calling herself London Bunz Bunny, you can bet she's got one fine tight ass! She previously won awards for her 3zcompany couples cam performances that showed off her tight little ass in hardcore action with her hung black partner.
Outstanding Cam Newcomer: Brittany Benz
I'm starting to sense a trend with some of these winners because Brittany's handle is butterybubblebutt – she's one of those big booty white girls! She's also a babe who performs solo and on couples cam, but her most recent co-performer is another cutie with a sweet bubble butt! It looks like she sometimes hooks up with guys on cam, too.
Most Creative Cam Performer: Nikki Sequoia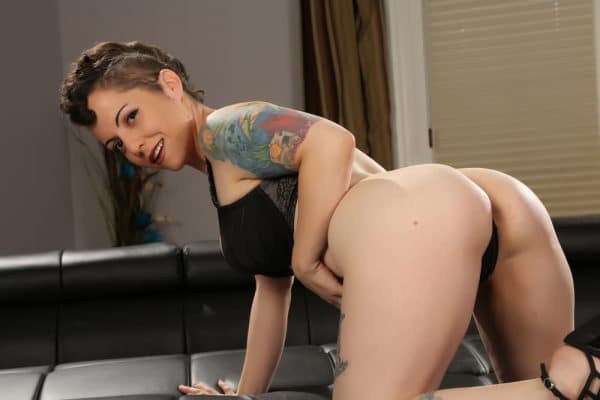 I often think of those who are heavily inked as wanting to express their inner creativity by using their body as a canvas. So it makes sense that Nikki Sequoi is one of those sexy tattoo girls! She's also bisexual and we all know that horny bi girls are the best in bed. She gets creative on cam and is up for almost anything, and she loves to explore all kinds of fetishes.
Hottest Cam Couple: Blonde Rider & Rob Rider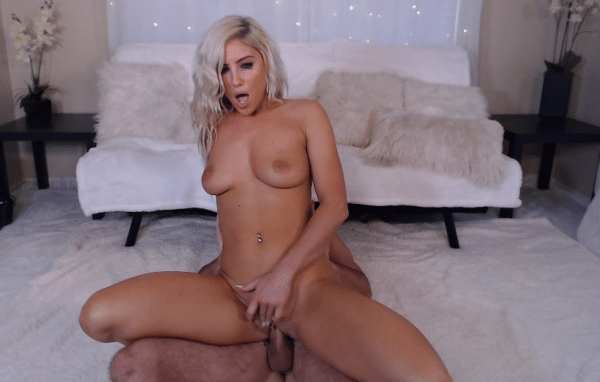 This duo performs together under the handle robxxxrider and their couples cam delivers all the incredible blowjobs and sexy couple fucking you'd expect. Ms. Rider also performs solo and you can watch her masturbating with a variety of sex toys. She also sometimes performs with women if girl-on-girl action is more your thing!
Special Recognition – Chaturbate Shining Star Award: Hime Marie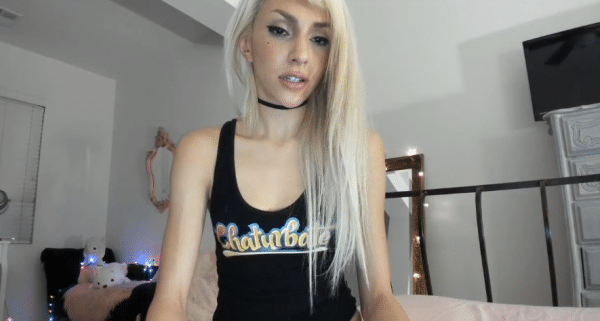 I can't seem to find any explanation as to the requirements needed for a performer to earn this award. But himexmarie is such a sexy petite babe that you'll feel like she's deserving of whatever accolades she's given. She mostly performs solo but keeps things interesting by incorporating anal play and a sex machine in her masturbation sessions.
See All the Voyeur Community Award Nominees and Winners
In case you'd like to see which other cam performers were considered for Voyeur Community Awards, you can check out the complete list of nominees here. Keep in mind, of course, that you'll see all of the award categories listed, not just the ones for cams. I some of the other cats interest you, you might want to check out all the winners!