Live cam sites are part of my daily routine and I've tried hundreds of them. Recently, I was talking to a friend of a friend who was telling me he'd never tried one and that he was curious, but he didn't know where to start. This got me thinking that if he felt like that, there were probably a lot more people out there who felt that way as well. Which in turn led to me writing this post as a simple guide to XXX cams. I've broken it down into 5 steps. 
Step #1: Find a Cam Site
Well, this one is easy. Obviously I'm going to promote my own site here, but – without tooting my own horn too much – it is a great place to start. There I've ranked, by category (like Free Cam Sites and Live Cam Tube), all my favorite chat sites as well as provided reviews and links to each. So, find one that interests you and with one click, you can head on over.
Step #2: Browse a bit
The first thing I do when I get to a cam site, especially a new one, is browse. Before I create an account, make any purchases or anything else, I just look around. I like to see what kind of cam girls  are online, I like to check out the design and figure out the navigation, get my bearings basically. Most have a similar design aesthetic with the performers presented via thumbnails that take you to their live page. However, some opt for a different look and while sometimes that's a good thing, other times it can be very confusing and annoying. Basically, you want to know if you can have a good user experience before going through the steps to create an account or, even more so, purchase credits/time/etc.
Also, most sites offer free chat rooms where you can watch the performers live and it won't cost you a penny – many times you don't even need an account. Now, often you won't see any nudity in these free rooms, but it does allow you to get acquainted with the live cam experience, which I know can be a little intimidating if you've never done it before.
Step #3: Create Account & Buy Credits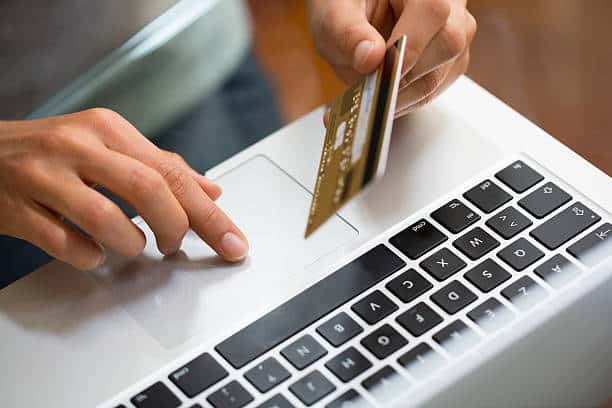 This is the point where it gets harder to be specific because there are so many sites out there with different ways of doing things. Some will have a signup pop-up, which does get annoying, but also makes it easy to register. Most sites let you sign up for free without even needing to give them your credit card information, but others require it for age verification and also give you a few free credits to get you started. On some sites, just creating a free account gets you some extras, like the ability to chat in the free room (often, non-members can look, but not type).
As far as credits go, different sites have different ways of doing things. On some you purchase tokens/credits and then use them for private conversations and/or tipping the girls. On other sites it's a simple dollar-per-minute thing where all the performers have the same rate or they set their own rates (so make sure you check out the prices of a few babes before jumping into a private chat with the first sexy chick you see).
Step #4: Watch Naked Girls
That's why you're here, right? The whole point of a live sex site is for you to see hot naked girls on cam. And now that you've found a site, are comfortable with the setup, and have an account and credits, you can get to the good stuff. Again, each site will be a little different, but generally it isn't hard to figure out how to have a private chat with a performer. And usually you'll see how much each charges before you agree to anything.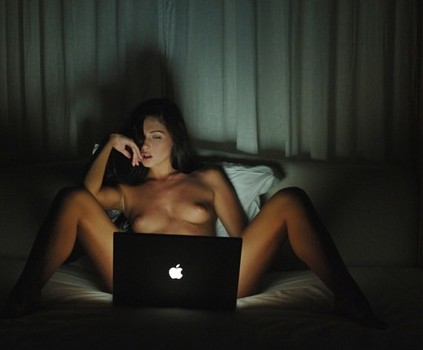 More and more sites these days allow the girls to offer group shows. On Streamate they're called Gold Shows and they work like this: A performer sets a gold limit she wants to hit and what type of show she'll do when she hits it. When she reaches her goal she starts the show and everyone who put in money gets to watch and chat. These are great because they usually work out to you having to spend less money for a show because multiple people are pitching in. But it isn't private so that's the trade-off.
Before I leave this step I'd be remiss if I didn't talk about the free cam sites. Because, as you may have noticed on my review site, there's a whole section dedicated to them. And, yes, they are actually free and the best ones are such that you can go there right now, not pay a penny and be checking out hot naked girls within 30 seconds to a minute.
For those of you still reading and who haven't rushed back to the "Free Cam Sites" section, let us move on to the final step.
Step #5: You're in a Live Chat 
The previous four steps got you to the live chat stage and now the final step will help you take full advantage of it. And two ways to do that is with cam etiquette and cam2cam. Cam etiquette is, just like it sounds, how to properly talk to and interact with performers to get the best show possible. This means engaging with them in an original way and appreciating them as women and people and not being a big rude jerk! Because the happier and more excited they are the happier you will be.
Cam2cam is the act of using your webcam so that the performer can watch you while you watch them. I know, it might sound a little odd or scary to some of you, but it can be a truly incredible and arousing experience that I think everyone should try at least once. And with most computers, laptops and smartphones coming with built-in front-facing-cameras, having a cam2cam experience has never easier.
Easy, right?
Five easy steps that will take you from being a cam newbie to chatting live with a naked girl fucking herself with a dildo in no time. Although, as I did mention in the piece, there is a lot of variety throughout the cam-site world with how they're designed and set up. Now, I do get into some of that in each of my reviews, so definitely give them a look. But if you're still having issues and can't quite figure out something, send me a little email and I'll try to help you out as best I can.