Is there anything better than a happy hour after work, when everyone is out having a drink and all of the stresses of the day fall away with each sip? Plus the women are relaxed and ready to mingle. We all love heading out to our local watering hole to chat up girls at happy hour, but what if you could stay home and do it?
Well, you can with this incredible offer from Live Jasmin that I want to tell you about. So, get ready to mingle with some of the most outgoing and beautiful girls in the world from the comfort of your home!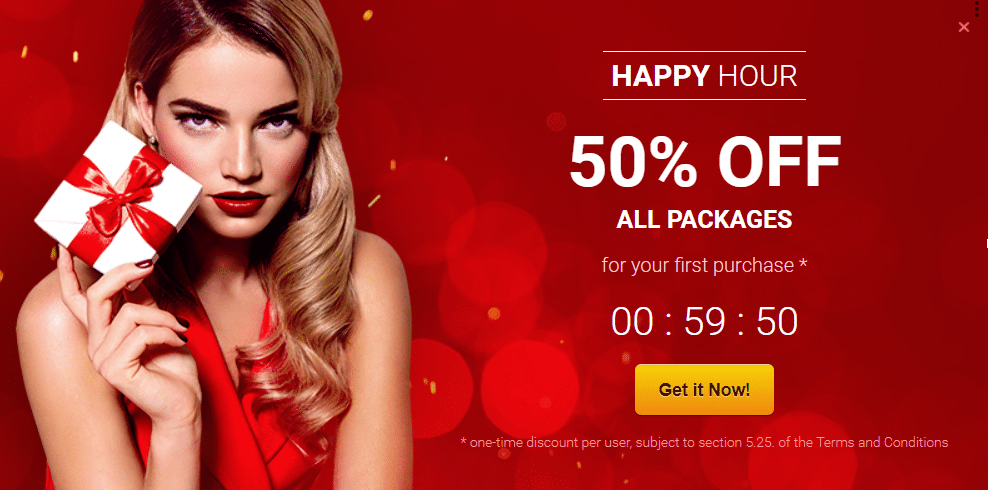 Get 50% Off Live Cams
Honestly, spending time with the girls on Live Jasmin always makes me happy, but doing it at half the regular price makes me even happier! This is how it works.
1. Register for an account at LiveJasmin anytime between now and January 1, 2019. Note that this offer is only available to new members. If you already have an account and you use the same email address or try signing up from the same IP address as your current account, it will not work.
2. You have an hour to make a one-time credit package purchase at HALF-PRICE!
Credit packages range from 28 to 158 credits and with the happy hour promo you can get the biggest package for only $85! That's almost 2 credits/$1, which is an excellent price!
Don't have a credit card or don't want to use one? There are plenty of alternative payment methods including Paypal, bitcoin and a large number of gift cards.

What Can You Do With Your Credits?
Unlock the girls' premium photo albums.
Use your credits to take your favorite girl for a private fantasy-fueled live show.
Purchase gifts and treat these beautiful performers to something special this holiday season.
Remember, you only have 60 minutes to make your purchase. But once you do, you can take your time to fully enjoy the performers. There are free public chat rooms where you can see the babes live on cam, chat and get to know them without using your credits. And when you do find a girl (probably more than one) who piques your interest that's when you can dive into a private chat and build that connection.
This is a one-time offer. Once you make your one Happy Hour purchase the offer ends. With that in mind, I would go with the biggest credit package given the huge discount and get the most bang for your buck!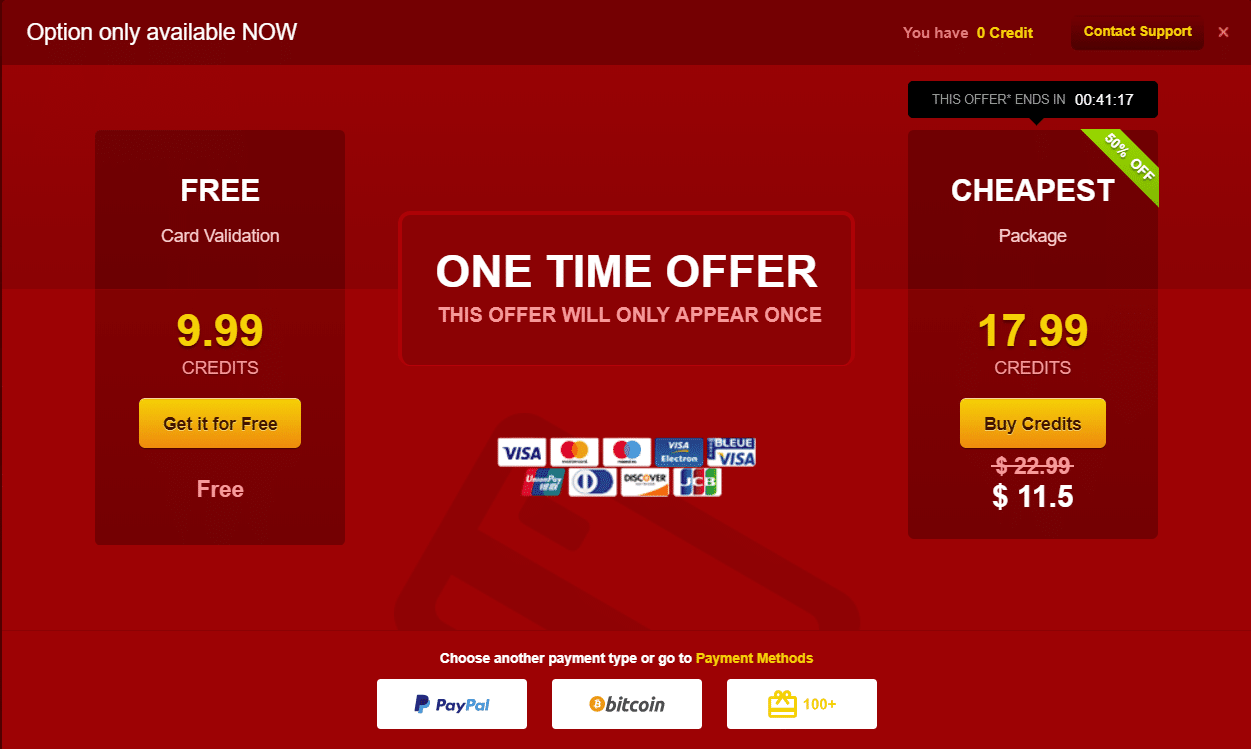 Here's a pro-tip that's the icing on an already delicious cake: If you just verify your credit card – you don't even have to make a purchase – you get 10 FREE CREDITS! Now add that to the largest package and it works out to only $0.50/credit. That's a major bargain that shouldn't be passed up!
If I can give you some advice based on my experiences I'd tip a little more than usual or buy your favorite girl a bigger gift than you might otherwise. They don't know that you got your credits at half-price, all they see is someone appreciating them and respecting what they do. Trust me, they'll return the sentiment ten-fold.
Make this Live Jasmin Happy Hour promotion your gift to yourself this holiday season!