When I was younger Halloween was all about the candy. But as I've gotten older and can just buy myself sweets whenever I want, the real joy of Halloween has been the eye candy!
It's that wonderful time of year when adult females let out their inner naughtiness and take all kinds of costumes to their sexiest levels. And for us men it really is what makes the day something to look forward to. So, with Halloween only a few days away, I thought it would be a perfect time to count down my five favorite sexy Halloween costumes. You might recognize some of them as classics, while others you'll have never seen before. Let's get started!
5. Naughty Nurse
This one is a classic. The nurse along with the "slutty cat" are probably the two most popular costumes of all time and I knew one of them had to be on my list. So how did I decide which one?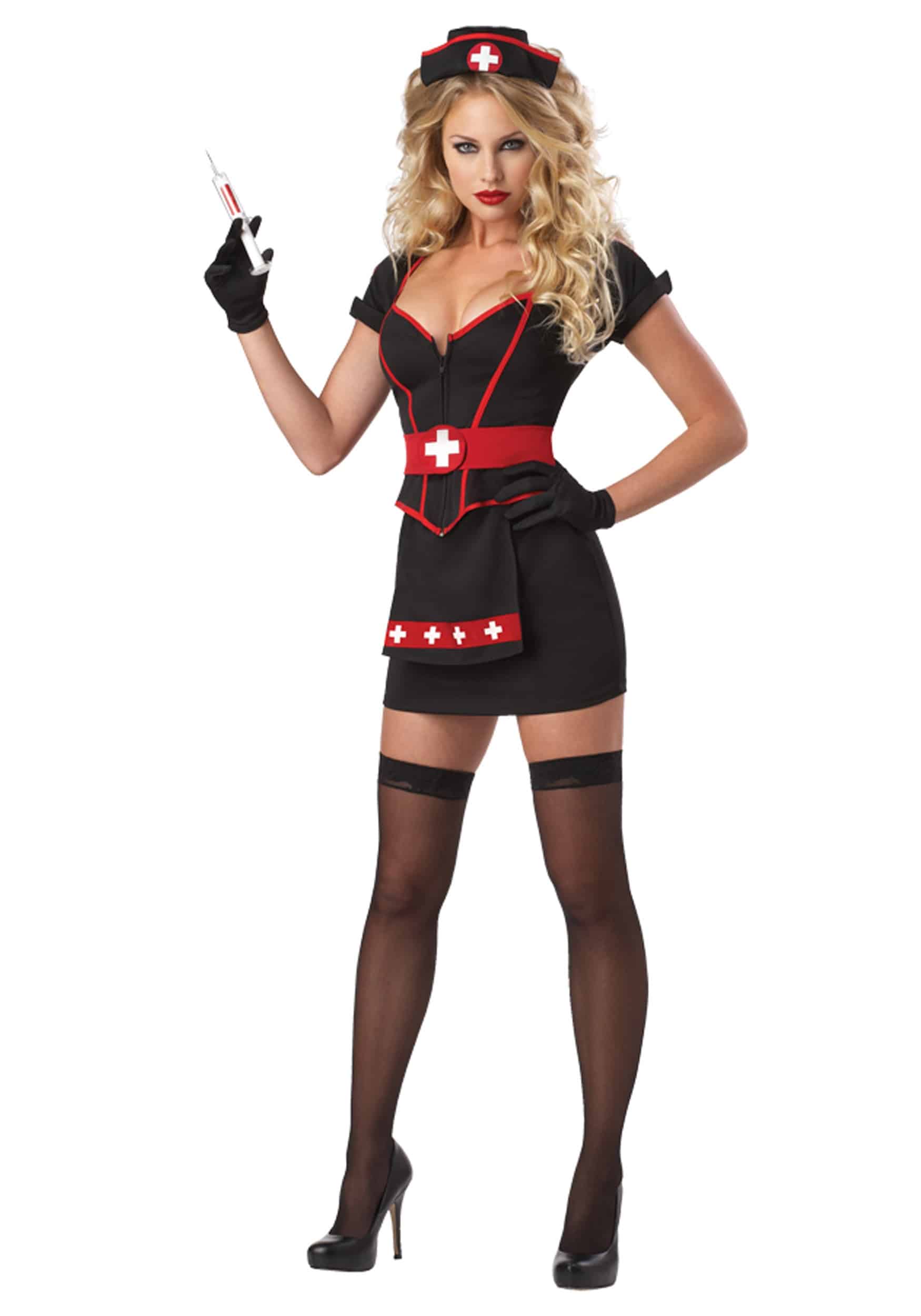 Well, it came down to the pickup line. I decided that I would rather walk up to a girl and ask her if she "wanted to play doctor" than tell her she had a "nice pussy." I just think the former is classier and I'm all about being classy!
4. Sexy Mario and Luigi
Yes, the Nintendo plumber brothers. If you've never see hot chicks in Mario and Luigi costumes I can understand why you might be a little confused right about now. Maybe even thinking that your friend Paul has no idea what slutty and sexy actually mean anymore. But if you've seen the costumes in action, then you know exactly what I'm talking about.
They combine nostalgia with sexy and a touch of geek, which I think makes the girls that much hotter. And the costumes lend themselves to different levels of slutty. Just remove the shirts and have only the straps covering the babes' nipples and the awesome factor immediately goes up.
Possible pickup lines: "Can I unclog your drain?" "Let's see how high you can jump on my flagpole."
3. Sexy Nun
Now, depending on what level of religious fervor you grew up with in your home,  a racy nun costume can have different effects on you. For some, the combo of religious imagery with hardcore might be too much to handle. While for others it fits wonderfully into their belief system. Either way, there's no denying the appeal of a sexy chick in this type of outfit.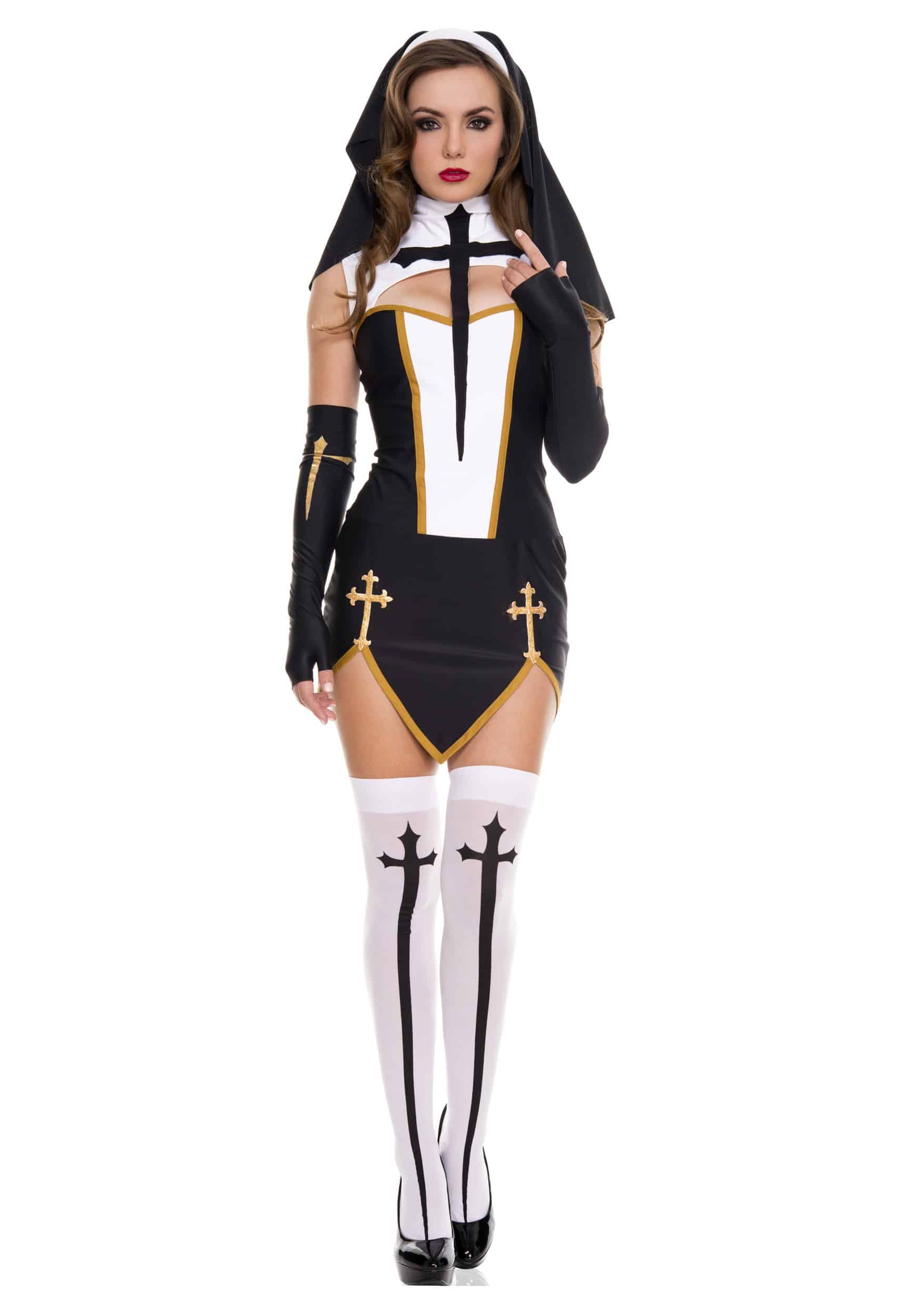 Possible pickup lines: "Hello sister. I've got something to confess." "Let's pray… before we have sex."
2. Sexy Harry Potter
This is another one that combines nostalgia with sex. And there's also the schoolgirl element, which is right up there with nurse and cat among the most classic sexy Halloween costumes of all time.
Yes, there was a recent play that came out and a book of the play and a new movie. But the height of the Harry Potter phenomenon was in the late '90s to mid '00s, which means that most of the females rockin' this costume will be 10-20 years older now than when the books were hitting the shelves.
Maybe it's just me, but I think that while an 18-year-old in a sexy Potter costume is hot, a college coed – or even a 30 to 40-year-old MILF – is even hotter. Sure, a scantily-clad Hermione is also good, but I went with Harry Potter because of the glasses, which I think adds a sexy touch to the ensemble.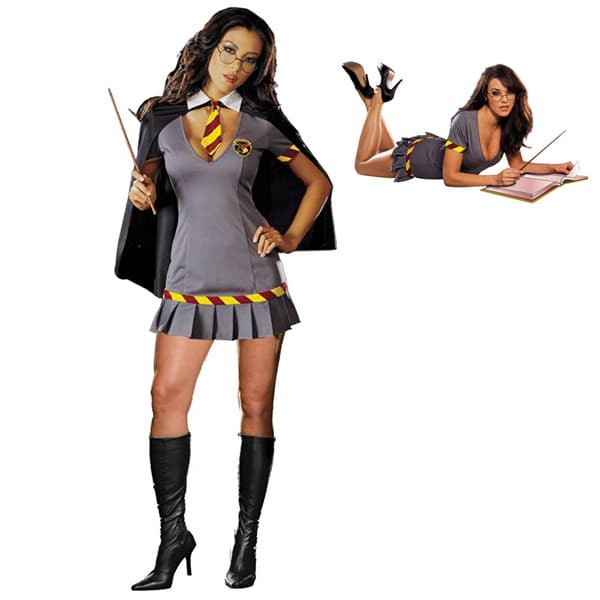 Possible pickup lines: "Want to see my magic wand?" "After sex I like to muggle."
1. Playboy Bunny
This one has it all. It's classic and iconic and nostalgic and sexy all in one package. And unlike all the other ones on the list, the Playboy Bunny costume is one that was actually worn by hundreds of women – employees of the famous Playboy clubs. Of course, this year, given the passing of the great Hugh Hefner, the wearing of the costume would also be a way to honor the man and his life's work.
Possible pickup lines: "I have something in common with bunnies as well." "Why don't you come PLAY with this BOY?" "You are the centerfold of my heart."