Spring break is here at last – time to party! Okay, I may be past my wild party days, but that doesn't mean I don't appreciate watching girls go wild from time to time. You don't even have to go to Daytona Beach or Miami to see it all go down, because I've put together a list of cam girls whose shows are always like a spring break fuck fest!
Girl-on-Girl Makeouts With Hot_princess_21
It's not spring break until you see hot lesbians kissing! The girls are all drunk and love to give the boys a show, and what better way to do that than by making out with each other? That was always my favorite part, which is why I love watching Hot_Princess_21. She loves to fuck both men and women, and she's no stranger to group girl-on-girl makeout sessions! Nothing says party quite like a spring break sex party! This fiery Latina would definitely be the perfect spring break fuck because I can tell she likes to get wild.
Sexy Threesomes With Mandybabyxxx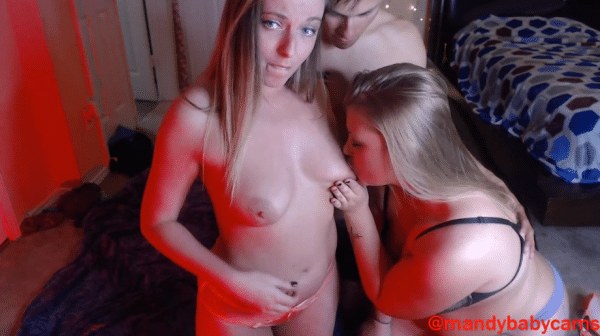 This has always been a time when a guy could get laid because the girls let loose and are more uninhibited. If you were really lucky, maybe you could even land two babes – at the same time! Those men are what I call spring break legends, but even if you never were one, you can pretend with Mandybabyxxx.
Mandy is a cam girl who loves having FFM threesomes, so you can finally live out the wild sex fantasies that you never got to experience in real life! You can pretend you're the guy who's fucking her while she's hooking up with another girl. Maybe in your intoxicated state, you made a spring break sex tape. Who knows what could happen on vacation?
Girls Gone Wild With Threefundivas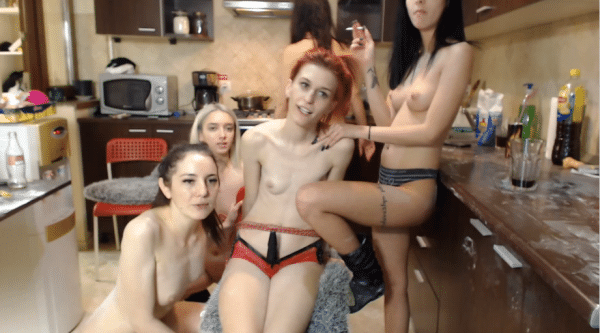 You can never get enough wild party girls during spring break! It's basically one big college sex party but I don't think anyone is complaining. (Maybe I need to book a flight to Florida?) But if you don't want to actually get on a plane and spend time on the beach, take some time to enjoy Threefundivas instead.
These three hotties range from 18-22 years old, so they definitely still love to party! Like the song says, girls just want to have fun! Alexa, Lola and Mia are outgoing and always horny. I love watching the three of them take off each other's clothes and make out, and they love to play with toys. While I don't think I ever saw any lesbian threesomes quite like these on spring break, I bet someone has at some wild sex party! What happens in Florida, stays in Florida, but these babes are bringing that same hot action right to your screen.
Akgingersnaps, A Fiery Redhead Who Likes to Party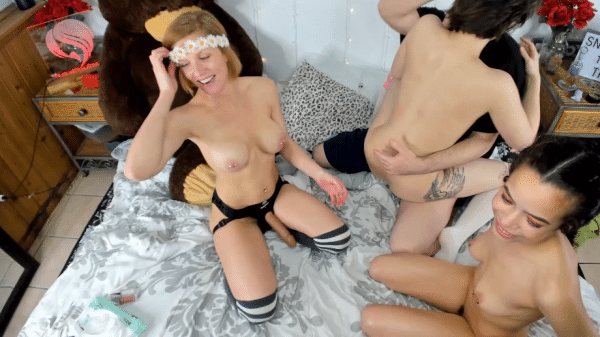 Every party needs a redhead to bring the heat and if I had it my way, Akgingersnaps would be the one at every party I throw. Imagine this babe showing up to whatever college fuck party you're at during spring break? She likes guys and girls, so you can expect plenty of lesbian action from her. She's also a fan of smoking weed, so this girl knows how to let loose! This natural redhead loves nature, too, so chances are she also loves getting naked and feeling free. At least, that's how I picture all girls who say they love nature.
Beach Fun With Dream_sexxx_69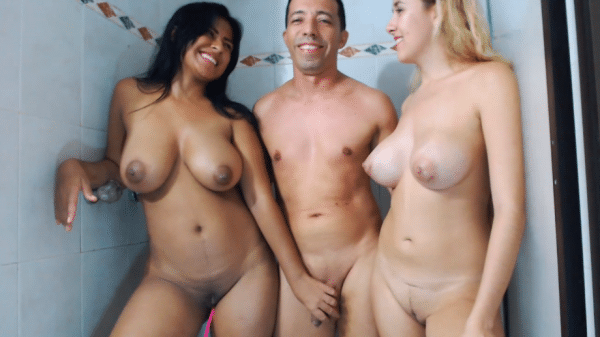 I've talked a lot about girls going wild and all the spring break fuck parties, but obviously, I couldn't forget the most important thing – the beach! This is a time when you can get away from the cold, harsh winter and party it up in the sun. I'm sure I'm not the only one who would much rather be on a beach right now, but sometimes, you gotta make do. Thankfully the sexy cam girls of Dream_sexxx_69 love to have fun in the sun!
These Latinas aren't shy about showing off their goods on the beach, no matter who sees, and that's definitely the kind of energy we all need. They have beautiful bodies and big tits, so why not show off a little bit? They also love to fuck guys together, because sharing is caring!
Have a Wild Spring Break Without the Heat & the Hangover
Watching these wild cam girls will make it feel like spring break is happening right before your very eyes! Spring break sex is all about having fun, experimenting and showing off, and that's exactly what these girls love to do. I don't know about you, but I will definitely be spending some time with these ladies and enjoy a nice vacation fuck fest! Best of all, I won't have any sand in my crack or an embarrassing sunburn to worry about when all is said and done.