Besides watching cam girls, I watch a lot of sports. And there's no bigger day of the year than Super Bowl Sunday. It gets the most media coverage, the highest TV ratings and brings in the most money per 30-second commercial than anything else on television. Needless to say I'm psyched for the game and have been for a while now (even though the team I root for isn't playing). But what about cam girls? What do they think about Super Bowl? Who do they think is going to win? Do they even care? In a quest to answer those questions I've spent the last few days asking every girl I cammed with who she had in the game: the Eagles or the Patriots. Not all of them bothered to answer, but here are four who did.
This teen beauty responded to my question about the Super Bowl by telling me that she has never watched it before. When I asked if she would at least watch for the Justin Timberlake halftime show, she shook her head. So, no predictions from her. But she is from Canada so maybe she'll have some thoughts when it comes to the Stanley Cup.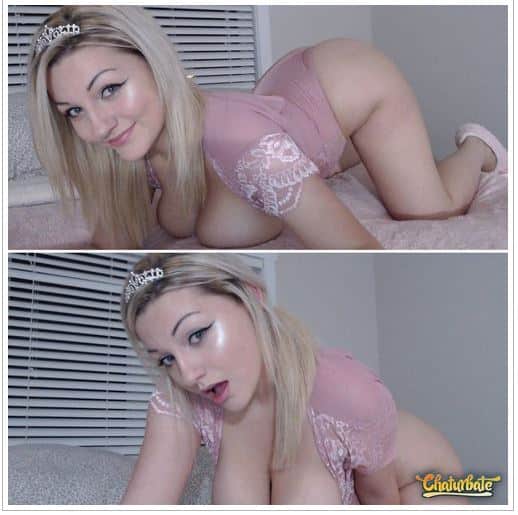 Along with not caring about football, Babyleah98 is your classic blonde bombshell. From the second I landed on her page I was hooked. The long blonde hair, the big blue eyes, the million dollar smile and those amazingly big tits and round ass make this 19-year-old a total delight. She kind of looks like a chubby Brittany Spears and I always want to hit up her page "one more time." And so should you!
---
I'm going to be completely honest with you here. The first time I clicked into Kellynicolexoxo's cam room I had no idea she was trans. Her cam was only showing her from the waist up and from that angle this babe is more woman than most who are born that way. She's gorgeous and busty and very feminine. I enjoy Tgirls so when I saw her cock I was ready to take her private. I wouldn't be surprised if this TS beauty converted some of you out there…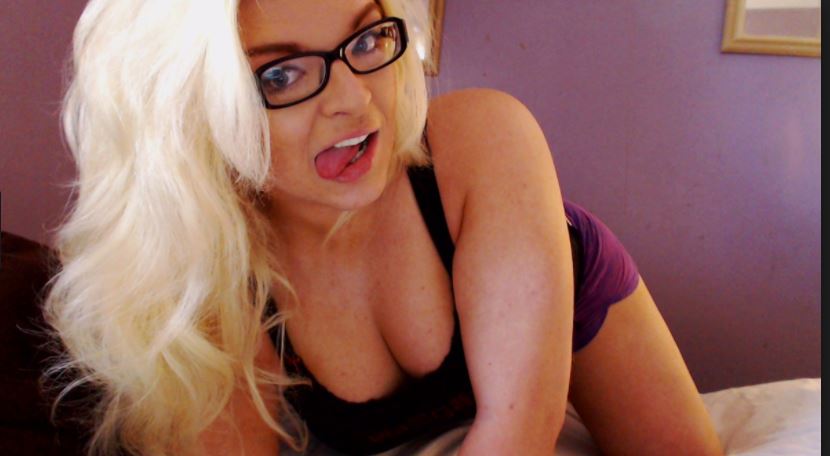 As for her Super Bowl prediction, she had two things to say: "I am clueless about sports" and "Sports bore me." Then she went back to stroking her dick and telling me a story about how a few days ago she greeted her boyfriend at the door with her cock out when he got home from work!
She currently lives in Pennsylvania (home of the Philadelphia Eagles) and she hasn't even gotten caught up in all the hype. That's how little she cares about it. So don't go to her if you want to talk sports. But do go if you want to talk dirty and watch an amazing show.
---
After a few encounters with cam babes who barely even knew what the Super Bowl was – let alone cared enough to make a pick – I landed on Curvymodelmilf who was awesome in every way possible! She's a superhot 43-year-old with long dark hair and great curves. And she is a great performer in every regard. She's friendly and talkative in the public room. She remembers her regulars and comes across as truly interested in what people are saying and the conversations taking place.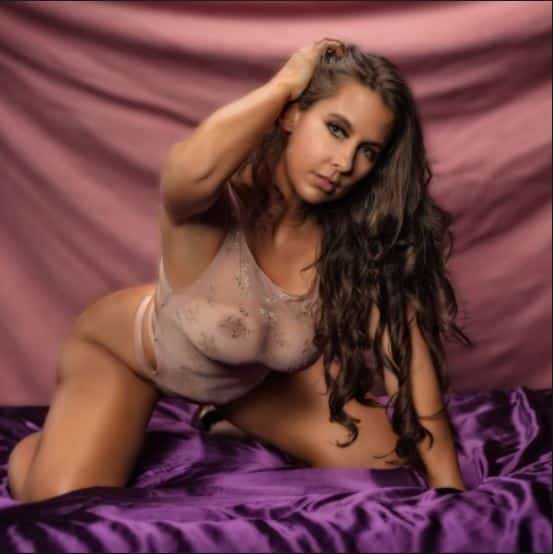 And she likes sports! Her favorite teams are the St. Louis Cardinals (baseball) and the Kansas Jayhawks (college basketball). Her pick was the Patriots because a fan sent her a jersey, she likes Tom Brady and with the Super Bowl comeback last year she's impressed with how good they are. Then I took her private!
Once I got her in an exclusive chat, well, this Midwest country girl let it all out and her show sure didn't disappoint. And that was after she had told me she was rooting for the Patriots (who I hate BTW). That's really her only fault. But I was able to forgive her for it and I'm certainly glad I did.
---
This fit 35-year-old babe with piercings in both nipples is a football fan, but she didn't want to pick either team when I asked her about it. Not because she doesn't know them or the game, but because she's a Pittsburgh Steelers fan.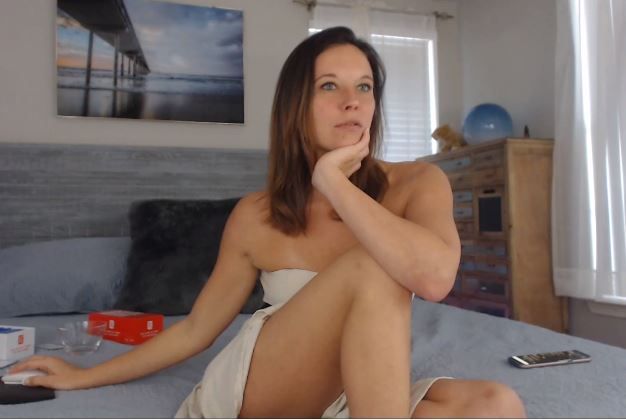 "But if I have to pick one," she said, "I would go with the Eagles." Because she, like most football fans, doesn't want to see Brady and the Patriots win another Super Bowl. It was the right answer and I then watched as she hopped on a Sybian and rode that thing to what seemed like five orgasms right there in her free chat room. It was so hot that I didn't even end up taking her private. But I will get back to her room soon and spend some quality alone time with this beauty. I suggest you do the same!