What do you want for Christmas? That's the question I asked a number of cam girls I chatted with this week. Live performers give me so much pleasure throughout the year that I was curious what they wanted for the holidays. What would make them happy? So each day over the last five days I've randomly asked one cam girl what is on her Xmas wishlist. And here are the answers I got.
Sweetndcrazy had a very simple answer: an Amazon gift card. Sure, it isn't very creative or informative about who she is, but it's an answer I've also given on multiple occasions when asked by friends and family what I wanted this year – so it made me smile a little when she said it. As for the rest of the time I was with her I did more than just smile.
This Italian babe is gorgeous! She has full lips, a nice body, a cool arm-sleeve tattoo, sexy fake tits and a sweet pussy and ass, which she was more than happy to show me before and after I tipped her (my tips also activated her vibrator, which brought on some wonderful waves of pleasure for her – and me). And, yes, she does speak English – with a sexy accent no less – so communication was not a problem.
---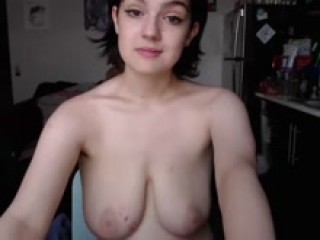 Tinylilfae may only be 20 years old, but this busty beauty from Oregon is a sexy, strong woman who can be very sweet and friendly, but at the same time she doesn't take shit from anyone – and I mean that in a good way. When I was in her room a few guys were trying to tell her what to do without ever tipping her and she was polite but forceful in telling them on multiple occasions that they can't make demands without tipping. And while dealing with them she continued to chat with the rest of the room, engaging with the active members and showing off her large 32G tits.
As for her xmas wishlist, she actually had an Amazon one linked on her profile with some rather interesting items including a cordless skipping rope with a digital LCD screen, synthetic wig shampoo and conditioner, cookie cutters and a jar of rice seasoning. She isn't being greedy either, as most of the items are under $10. I think I might go back and send her something. This wasn't my first time chatting with her and it definitely won't be my last. And if you want a private show she offers those as well, which I highly recommend!
---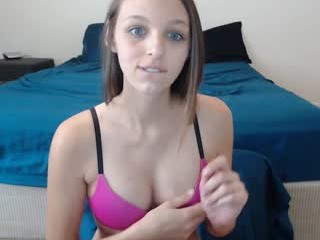 Hi_Cut_Cutie (Paige) is a sexy, slim 23-year-old American coed with long dark hair and cute ]perky tits that mirror her personality. I haven't spent a lot of time with this girl, but every time I do I have a smile on my face – because she always does. This week I watched her strip on her bed and then take us into the bathroom with her while she took a shower and pleasured herself, focusing the shower head right on her pretty pussy. Her slim and fit figure is very appealing, but it's also impressive given that she recently gave birth (at 23, bodies snap back into shape so wonderfully). It also explains why her breasts, while not superbig, have a nice full shape to them.
Paige told me that she doesn't want anything for herself for Christmas, but instead just wants to spoil her offspring and for him to have a happy holiday season. This girl is a giver, which is great for anyone who cams with her because she wants to please you and make sure you leave her room happy. Go and check her out for yourself.
---
Of all the girls I asked about their Xmas wishlist, Celestexstone had the most items. The first three things she rattled off were Bluetooth headphones, a stationary bike and some hoodies she could wear when she live streams on Twitch. For those of you who know what Twitch is, you know it means that this babe is a gamer as well as being a sexy cam girl (the nerd boners she must be responsible for are astronomical).
She has tats and piercings and is always very outgoing and chatty when I visit her room. And she looks great in a bra and panties, which was her outfit of choice this past visit (yes, they both came off after a while). She has a tip list on her profile that's a good indicator of what she'll do for different tip goals and they cover a nice spectrum from boob flashing to butt plugs to her Snapchat for life. Celestexstone is definitely a cam girl you want to hang out with and it's free to check out her live room.
---
Janedoexoxo told me that she wanted a puppy or a hamster for Christmas. While they're different animals, they are both animals. But then after thinking for a little while longer she added art pencils to the list, which doesn't fit the animal theme, but does speak to her free, artistic personality. Maybe that explains the mask…
I don't know if she always wears one, but every time I've visited her room she either has a scarf or surgical mask over her nose and mouth. Normally that would be a turn-off, but she has such incredibly sexy eyes that draw you right in. Her body is killer as well. She actually makes the mask work in a sexy kind of way. (Yeah, I am as surprised writing that as you are reading it.) It's free to check out her room and watch her live on cam. So go ahead and see just how sexy a masked cam girl can be!