Motherhood is a beautiful thing and pregnancy is a miracle and a blessing. Now that we got that out of the way, let's get to the real reason why I'm here today: pregnant girls are sexy. There's something about their glow and all those hormones rushing through their body that makes them irresistible — not to mention how big their boobs get!
Some ladies know exactly how much men love hot pregnant girls and they want to capitalize on it, so just like that, we have pregnant cam babes! Hey, you don't quit any other day job just because you're pregnant, so why should webcam performers be any different?
Here are a few of the preggo cam girls you need to check out!
AnyaRoses
This fiery redhead knows exactly what you want to see. AnyaRoses isn't afraid to show off her pregnant pussy and thanks to that bundle of joy growing inside her, her boobs are looking bigger every day! The Russian beauty looks like she's pretty far along, so you might not have much longer to enjoy her sexy pregnant belly. She loves to oil herself up during her cam shows and not only is it sexy, but I bet it's doing wonders to keep her from getting stretch marks. Win-win!
PregnantNatasha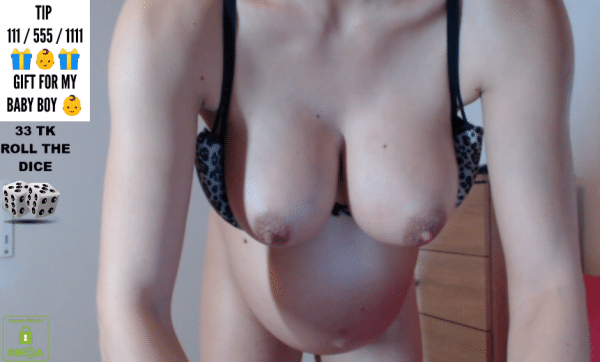 PregnantNatasha is ready to pop! This big belly cam girl lets you tip her and buy gifts for her future baby boy while she plays with sex toys and rubs her big bump and huge tits. It's almost like a shower, only way hotter! She can only be on Chaturbate while pregnant for a little while longer, but that doesn't mean you won't have a chance to see her in action.
When I first entered her room, she was already naked and dancing around. Even though she's pregnant, her body still looks amazing and with a dildo in her pierced pussy, who would even notice the bump?
LilyFlowers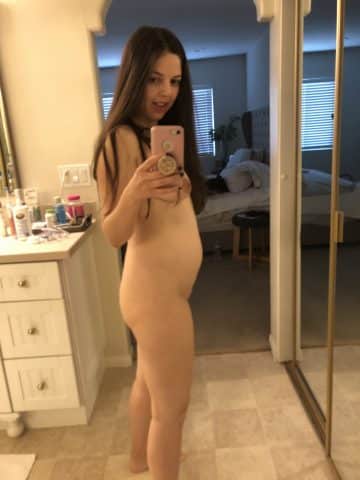 LilyFlowers isn't as far along in her pregnancy as Natasha, but that bump is still ready to be shown off. I love how she looks so pure and innocent, like a hot pregnant teen. Not only does she love to get naked and show off her belly in her shows, but she's also into lactation play. How often do you get to see a live cam girl lactating? It's impressive!
You might want to add Lily to your favorites on Chaturbate so you don't miss out on her shows before it's too late! She's pretty active on Twitter too, so you can stay up to date on how far along she is and watch as her bump and boobs get bigger as the weeks go on.
Discover More Pregnant Cam Girls Now
It might be a little harder to find cam girls who are expecting, since a pregnancy only lasts about nine months and these three won't be pregnant forever. But if you browse the Pregnant tag on cam sites, you're sure to find even more bodacious bellies and soon-to-be-MILFs who will satisfy your love of hot pregnant girls.