A couple of months ago, I told you all about My Top 9 Indian Cam Girls. At the time, I described how there simply weren't enough places online where you could see babes for Indian sex chat, but that, thankfully, the tides were turning. Well, it's even better now! Meeting live Indian cam girls is easier than ever, as more of them are popping up. But you can still count on some of your favorites (and mine!) performing. A few of them have also stopped performing, unfortunately, so I figured now would be a good time to give you an update on some of my new – and old – favorites.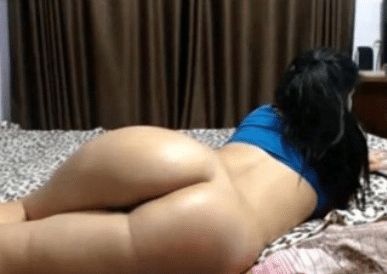 I know you recognize that big beautiful ass. Well, not much has changed about this gorgeous Desi cam girl. She's still young, horny and looking for a man to sweep her off her feet. But since that hasn't happened yet, you get to enjoy some role play involving feet, cam2cam and phone sex.
IndiaShia has moved up my list – and for good reason. She's still as sexy as ever and loves having her feet worshipped. But she's also one of the smartest and most intellectual women I've ever had a conversation with. Whether you want her to flash her B-cup boobs and shaved pussy for you, or just have a convo about a variety of topics, she's ready to do both.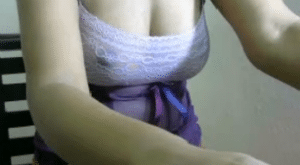 This exotic beauty makes me want to move like I'm in an X-rated Bollywood film! A hot indian sex chat is guaranteed with her and she's one of the few babes I've seen list "name moaning" as one of her specialties. Well, when I took her private for some role playing and fantasy sharing (two things she absolutely loves), I couldn't get enough of hearing her say my name as she played with her 36D tits.
The first new entry in my Indian girl sex chat blog is SarahBrownXXX. Her tastes and desires are simple. This is a babe who describes herself as an open-minded and free college girl who wants to be dominated and watch you cum. That's all I needed to hear. She's curvy, with beautiful dark hair and big tits. A winning combination in my books.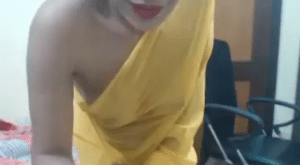 Desi is in her name, so if you're expecting a fun Desi sex chat with this classy woman, you'll be a happy cammer. She's quite mysterious and keeps face hidden, instead choosing to focus on her belly dancer's body. When I spoke to her, she was wearing a see-through yellow dress and sipping on a glass of white wine. She would occasionally lower her dress straps and slowly reveal her big tits. She's got the art of seduction down pat.
Seeing this 32-year-old feisty Indian girl nude on cam is a real treat for several reasons. First, if you love curvy gals, you'll love Simmi. She's a party girl by nature and loves to smoke, drink and have a good time. She says she's here to please and wants to have fun. I especially love that she lists her location as "on ur cock!"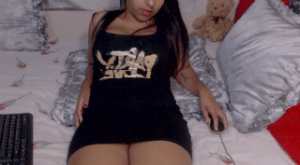 I'm still a fan of this Punjabi hottie and always will be. Her sexy smile was the first thing that got me when I met her a few months ago, but then it was her petite yet curvaceous figure and huge tits that sealed the deal. She loves diving into foot play, smoking, spanking and more. She says she lives for pleasure and I definitely believe her.
This English, Hindi and Bengali-speaking beauty is an all-natural BBW with huge tits and a fantastic selection of sex toys that she uses to her full advantage in her Indian sex chat room. She chooses to keep her face hidden and let her body do the talking, which is just fine with me because what a body it is! She loves oiling it up and putting on a masturbation show.
Last, but definitely not least, is AmirazaraXX. She's still as feisty as ever and has maintained that slim, petite figure she had when I first saw her a few months ago. She still loves all the same things she did back then, too, like feet, BDSM, squirting, face-fucking and dirty talk. You're guaranteed a sexy time with this Hindi teen sensation.
Let's Hope These Indian Babes Keep Coming
It seems like more Indian hotties are getting naked on cam every day. It's easier than it's ever been to find and meet these girls online for an Indian live webcam sex chat. I hope this is a trend that continues, because these are unforgettable girls you'll never stop enjoying – and that's a guarantee.