Have you ever been to a Cinco De Mayo party? I hope the answer is "Yes, of course, I have, Paul!" Because if the answer is no, let me fill you in on what you're missing. Loud music, dancing, partying, drinking, drinking and more drinking. There are parades, amazing food and it goes all night! Oh and I forgot the best part – sexy Latina girls in bikinis! Provided you have good weather, Latin babes will be out in full force! At one of these parties, I met a Latina girl with a fat ass and let's just say we had our own little party in my hotel room later that night.
So, what better way to party it up and celebrate Cinco de Mayo than with my Top 5 sexy, spicy  Latin cam girls! And I'm even going to help you compliment them in Spanish – a surefire way to grab their attention right out of the gate!
Give Sophie a "Hola guapa!" (hello beautiful) when you see her – that is, if you're able to utter a single word while staring at this beautiful blonde Latina. She embodies the Cinco De Mayo spirit perfectly. She loves to dance and sing during her performances and, as she says herself, will dazzle you with her seduction. I guess it's true what they say: Latina girls do it better!
Samy is absolutely delicious, so you might want to say to her "Mami, estas rica!" (you're delicious) It's not just her looks that'll have your tastebuds firing away, but it's also her incredibly fun and bubbly personality. As far as hot Latina girls in bikinis go, Samy might be my favorite one. Whether she's wearing that or one of her many colorful outfits, this 18-year-old hottie will either dominate you with her sexual prowess or submit to your desires.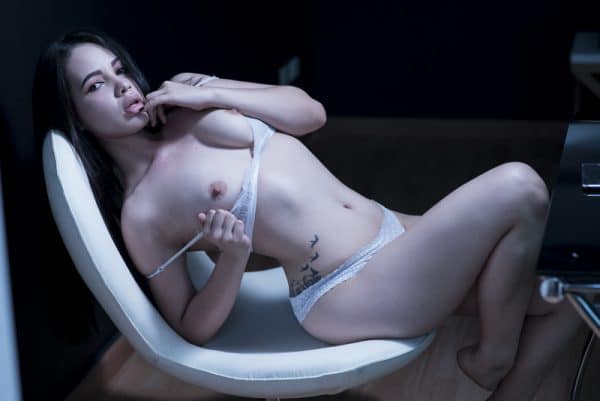 The first time I met Kary, I said "Me gusta tu sonrisa" (I like your smile) because she honestly has one of the sexiest ones I've ever seen. Now, I absolutely love Latina girls in booty shorts and Kary was quick to put some on for me when I told her. And I was so thankful she did because she has a beautifully curvy body. If you love thick Latin babes with big booties and big tits, you need to meet Kary. You won't be disappointed – trust me!
Antonnela is dangerous. One look at her and you might become addicted. I know I certainly did. Maybe that's why I always say "Estoy pensande en ti" (I've been thinking of you) every time I see her. Can you blame me? Look at those eyes. Those hips. That insane body! Antonnela is drop-dead gorgeous and often wears lingerie that will drive you wild. This babe knows how to put on a good show. But it's more than just sex. Antonnela is an excellent conversationalist and she loves to chat and connect with people. Don't be surprised if you find yourself spending hours talking to her!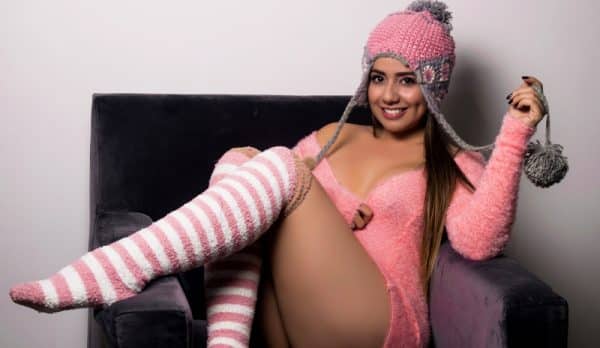 "Baby… tu me vuelves loco" is something you'll undoubtedly end up saying to Melanie because, trust me, she will drive you crazy in the best way possible. She's adorable and funny but also totally wild and sexy. Those are her words, by the way, not mine. But I agree with her. She also loves music, which is one of the ways I connect with her. But she's super open-minded about anything and everything, so you'll always have an easy time chatting with her.
Keep the Party Going With Latin Cam Babes
My Spanish probably needs some work, but I think I've given you the essentials to hopefully impress these hotties. After that, you're on your own! But don't worry, Latina cam girls are some of the most fun and open-minded performers you'll ever meet, so chatting with them is always a great time, whether you speak Spanish or not.