DX Live has all cute and sexy Japanese live webcam models performing straight outta Japan. The cam quality is average and the per-minute price point feels a little high but I love Japanese women! Contact me via email.

Pros
Many online performers
Real Japanese performers
Site has an English version
Cons
No HD cams
Some design issues
Expensive private chat
Bottom Line
This is a legit Japanese live cam site and one that you can even experience entirely in Japanese should you want to. The cam quality is average, but the performers sure aren't. The prices can be a little high, but it's free to browse and when you find performers you really like you can decide if you want to drop the cash.
My Full DXLive (Japanese) Review
Partial for the Japanese Look?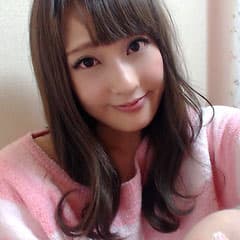 Yes, most sex cam sites have some Asian performers and that's great. However, when I'm in the mood for a specific type of performer I generally like to find a site that focuses on that. As you will see in my Top Cam Sites list, there are a number of Asian-focused sites worth checking out and a little while back I stumbled upon DX Live.
This is Primarily a Japanese Language Site
I was able to browse by guessing what some of the buttons did, but it was a little overwhelming and confusing and I ended up not sticking around for long. However, soon after that I was using my laptop and decided to check it out again and this time I noticed the "continue" button and clicking on it took me to the same site, but this time it looked a little different and everything was in English. So be aware of that if you want the English version.
As for the site once you get inside, well, it looks pretty standard. There are little thumbnails representing all the available performers. That's all well and good, but I did find that when you click on a performer, her cam opens up in a separate pop-up window. And the same is true for her chat window. This lets you chat with multiple performers at the same time, but it also can lead to a very crowded and cluttered screen. They should at least combine the cam and chat windows.
Three Words: Remote Controlled Vibrators
Another issue I have is the lack of model info (the bios are very basic) and they also don't do a very good job of indicating which models are online and available. I often found myself checking out an "online" model only to find her in a private chat already. It would be nice if they would let me know that before I clicked on her.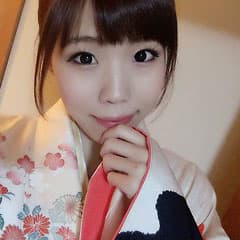 The site features lots of performers and there have always been over 100 when I visited. So finding girls to talk to has never been a problem, though given that English isn't their first language, or even in some cases their second or third, I don't come to DXLive for the stimulating conversations. The chats I have are very basic and just enough to get me to the good stuff. They do offer a translation feature, but it's limited.
It's Kind of Light on Features & Details
As for features, some of the chicks are using remote-controlled vibrators that you can control, there's an advanced search engine and there are some "how to" and "FAQ" sections. I don't know if there are any performers using HD cams. There are no indicators and none of the cams I checked out looked high-def. Overall, the quality is average. But the price isn't.
The babes don't all charge the same amount for private chats, but given the prices of the packages (you use points to pay for private chats) and based on what I've seen them asking, I would say that the average price point is around $4/minute. This isn't cheap and given the cam quality it seems a little on the expensive side to me.
Best Japanese Live Cam Site
Average-quality cams and per-minute prices in the higher end of the spectrum are reasons I don't visit DX Live as often as I might otherwise. But the reason I do still check it out is because these are authentic Japanese babes and that experience isn't one you can find just anywhere. And it's free to browse so I only spend money when I find a girl/cam combo that deserves it.
Click Here To Visit Website
Similar 🌐 International Cam Sites