Have you been considering a career as a cam girl? Boleyn Models might be the place to do it! Let me tell you all about it and if you have questions, send me an email!

Pros
Broadcast on several top cam sites
Earn up to 60% of your revenue
Resources for new cam girls
Cons
Verification takes up to two days
Bottom Line
If you're looking to become a cam girl, Boleyn Models can help you get started and immediately gets you broadcasting on top cam sites like Streamate and Chaturbate. Registration is quick, but there's usually a 24 to 48-hour waiting period to verify you're of legal age. Once that's done, you'll have all the tools and information you need to become a successful webcam model. The site is run by ex-camgirls who know what they're doing and want you to avoid all the headaches that can come with being a newcomer in the industry.
My Full Boleyn Models Review
Become a Cam Girl & Get Paid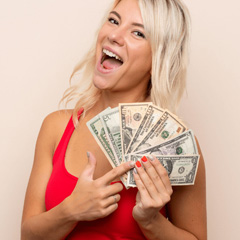 Have you ever dreamed of working from home? Getting a job where you can decide your own hours and not drive an hour in traffic might seem like a pipedream. But it doesn't have to be. Why not make it a reality by getting into the live sex cam business? It's a career choice many women are making and why not? The potential to earn cash is high and through a site like Boleyn Models, it's easier than ever to get into it and start making money.
Visibility on the Best Cam Sites
Boleyn Models is an online studio working with several cam sites, including Streamate, Chaturbate and MyFreeCams. You'll have the opportunity to broadcast yourself across all those platforms simultaneously. But let's not get too ahead of ourselves. First, there are a few things you need to know.
You'll need the basics - a high-speed internet connection and a laptop. If you've got that, then you're ready to register. The first step is filling out a form with necessary information like your address, email, name, etc. Then it'll ask you to upload an ID because they obviously need to make sure that you're of legal age and 18+. That part can take up to 48 hours, so be patient. And make sure the pic is clear and all numbers and text are legible.
Pick a Website and Start Earning
The next step is to select a payment method. Do you want direct deposit, or would you prefer to receive payments in the form of prepaid cards? There are a few options available. The last and most crucial step is to select which site/s you want to broadcast on. Streamate seems to be the one they'll push you to join first and honestly, I don't see any reason to dispute that. It's a great cam site and there's the potential to earn a lot of money there.
So once that's all done comes the fun part: making cash! How you're going to earn that money is very much dependant on which sites you decide to broadcast on, but let's assume you're going with their recommendation and starting with Streamate. The good news is that they're one of the few sites that offer daily payouts. You'll earn cash through tips, private shows, spy shows and from users buying content from you, with up to 50% or 60% revenue share. It's not uncommon for performers to sell their steamy videos for 20 bucks a pop! Add that to your daily earnings from the other sites you perform on and you'll be rolling in dough.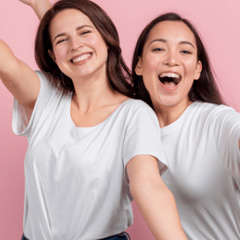 Access to Tools for Maximum Success
BoleynModels wants their webcam girls to succeed and there are several reasons for that. First, the company was started by a former cam girl. She's had first-hand experience with bad cam sites and doesn't want anyone to go through what she did. Even her staff, from the account managers to the public relations office, consists of former cammers. These are people who have been in it and they know what they're doing.
The blog section might be the most useful tool at your disposal, especially if you're a new cam girl. There are over 275 articles offering tons of tips and tricks. For example, how do you convert a freeloader into a paying customer? How do you make a profile page that attracts fans? How can you use social media to your advantage?
Kickstart Your Career on Boleyn Models
If you're thinking about making a career as a cam girl, I can't think of any reason why you wouldn't want to try your hand on Boleyn Models. They care about their performers and want them to earn as much cash as possible. And it pays to stick with it for the long haul. They've got a great referral program that can get you up to $1,000 for every person you bring in and even offer emergency advances for qualified performers. So go ahead and give it a shot. I think you'll be surprised at how quickly you can start making money.
Click Here To Visit Website
Similar 🎥 Become a Cam Model

BoleynModels is a one-stop-shop for cam modeling. They're an agency, but their site also provides a lot of resources and tips on everything from lighting to performing to getting paid.

It's super easy to start broadcasting Chaturbate. They even provide a step-by-step guide on exactly how do it and what's involved. Sign up today and start earning cash!
Get Exclusive Tips and Tricks
Turn your cam girl sideline into a full-time career!

Work for yourself and be part of one of the best sex cam sites on Jasmine.com. Decide when and how much you want to make and get 24hr support. It's supereasy to get started.

Ever wanted to have a career as a cam performer? Stip Chat offers up to 60% revenue share and plenty of ways to make cash as a live cam girl. Earning money is easy!

Stream anytime you want worldwide. Flirtymania Plus is an independent webcam project. Broadcasters here receive payments directly, without agencies and intermediaries.

Only Fans is one of the best places on the Web to sell your sexy selfies and steamy videos. Get weekly or monthly payouts and an 80% commission on all earnings!

Amber Cutie is a nerdy, busty cam girl who also runs a fantastic forum full of information on the cam industry, provided by her and other performers. Ask all your cam-related questions here!

We Cam Girls is a community for cam performers. Thy can sign up and communicate with each other to exchange information about sex cam sites and the business related to it.

Stripper Web has been around since 2002. This community forum site has grown to 10,000+ members who are there to learn and help others with the business of being a live cam girl.

Cam Girl Wiki is a great resource for performers. The wiki is written "by cam girls, for cam girls" and provides lots of good information about all aspects of the live sex chat business.

Become a cam girl and earn money in less than five minutes on XModels. Be your own boss and decide how often you broadcast yourself and choose the payout method you prefer.