What will you find on Japan Cams? Tons of hot Japanese models performing live sex shows for you to enjoy, that's what. Plus all the sites on my list of top cam pages have top-notch cam feeds and this site is no exception.

Pros
Some good chat features
Some good-quality cams
Cons
Can get expensive with add-on charges
Mediocre search function
Costs just to chat
Bottom Line
A live cam site filled with only sexy amateur Asian chicks is definitely going to get many people's attention. And the girls do all they can to make members happy. However, it can get expensive with all the extra charges for various chat and cam features that one needs to pay attention to what they're doing so they can still have a good time without leaving too big a hole in their wallet.
My Full Japan Cams Review
Amateur Asians on Cams is Where It's At!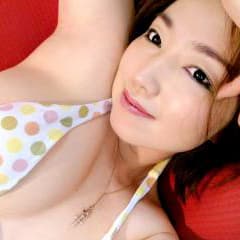 For the last couple days I have found myself desiring Asian chicks so it makes sense that my sex cam time has been spent on sites that focus on the girls from the Far East. One such site is Japan Cams and while I've had some good times over the last few days, spending all this time on the site also reminded me why it isn't one that I visit as often as I do others. Don't get me wrong, though. It has nothing to do with the performers.
They're So Pleasing!
They are sweet and sexy and amateur and have a very willing-to-please personality that you will appreciate. Sure, communicating isn't always easy given that these are real Asian babes living in Asia and working out of their homes so English isn't always a language they're fluent in. However, I'm generally able to communicate enough to get what I want and I don't come to this site for long, meaningful conversations on literature and politics anyway.
Everything Costs Extra
More good news would be that they offer cam2cam as well as 2way chat, private messaging and the ability to remotely control a toy being used by the girl. The bad news is that everything costs extra. You can check out their FAQ, but let me break it down for you: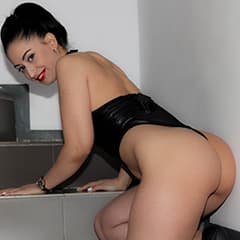 One point costs you $2 and then…
Chat mode: 1.2 points = 1 minute.
2way chat: An additional 1 point per minute.
1 on 1 exclusively: An additional 1 point per minute.
Hand/Lip feature: 30 sec = 1point per item.
Private Messaging (PM): 1 point per message. Only the performer can initiate this feature.
Each message is 1 point when using the Private Message box.
Remote Toy: 30 sec = 1 point in addition to basic charge until stopped.
Bukkake: 1.5 points per use.
So, while the initial 1.2 points/minute chat mode charge isn't that expensive, you can see how things could very easily get out of hand if you're hoping to take advantage of any of the other features and you could end up using your points pretty fast, which is what I tend to do when I come to this site and that's why I don't do it more often.
Cam Quality Varies with Performers
As far as cam quality goes, you're really at the mercy of what the performer is working with, including her internet connection at home and the quality of her setup and webcam. So, while some will look smooth and clear, others may be a little choppy or just not as high quality an image. At least when you get a membership you get unlimited free previews so you won't have to pay for any cam that you don't like the quality of.
And, finally, as far as any other features you may be wondering about, there's no mobile version and the search function is very minimal. Also, there's no way to preview the live cams without clicking into the girl's room (there's no pop-up or hover feature like on some of the better sites). Site design is basic, but functional.
There's Plenty of Japanese Women ... What Else Could You Possibly Want?
So there you have it. Lovers of Asian chicks will find themselves drawn to Japancams.xxx for obvious reasons, but just watch what you're doing so that the price doesn't add up on you beyond what you're okay with.
Click Here To Visit Website
Similar 🌐 Asian Cams

Asian Camly is a great place to interact and connect with beautiful Asian cam girls from Japan, China, the Philippines and other countries in Asia. Watch them perform live just for you.

Sexy Japanese girls are what you get on this live cam site. The quality is high and there's a translation feature so you can have a conversation while they get naked on webcam.
Sign Up and Hear From the Experts
Updates, opinions and offers from dedicated cam users just like you!

There are so many beautiful girls in Japan and many of them can be found on Japan Cams. These sexy Asian performers are just waiting to give you a XXX show.

Bring your love for Japanese girls to DX Live and experience them in a live cam format. If you don't understand Japanese, don't worry, the site has an English version.

Video chat with Filipina girls on webcam and have cyber Filipina sex online with couples and lesbians. Surf their profiles and pictures, and then take them for a private 1-on-1 show.