What do you think you're going to find on a site called AsianCamModels? If you guessed Asian live sex shows, you're a certified genius! And the XXX live performances here are cheap too! Share your thoughts via email.

Pros
Low per-minute price
Easy navigation
Hover-to-view preview feature
Cons
HD cams but some issues with quality and frame rate
Dated site design
Bottom Line
On the plus side, there are hundreds of Asian chicks online at all times just waiting for you to chat with them and go private for some naked and naughty action. And it will only cost you $1/minute to do so. On the negative side is the fact that although the cams are HD, the picture quality and/or frame rate don't always match what you would expect given the HD moniker.
My Full Asian Cam Models Review
Do You Like Asian Cam Models?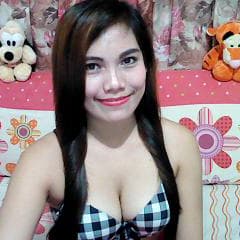 If you have read my reviews of the other Asian cam sites on this list then you know that while I'm not as obsessed with Asian chicks as some of my friends, I do find them sexy and enjoy live cam sites that allow me to just focus on the babes from the Far East. However, for some reason, many of the Asian live cam sites all have the same pros and cons and Asian Cam Models is no different.
I'm in a good mood today so let me start with the biggest pro: the price. I haven't checked out every cam on the site, but so far the ones I've looked at have been charging 1 credit/minute. But how much does a credit cost, you ask? Well, 1 credit costs $1, which means you can private-chat with these performers for $1/minute, which is pretty awesome.
No Cam Shortage Here, That's For Sure!
And with 100+ cams to pick from every time I've been on the site, finding multiple performers that strike my fancy has not been a problem. So what has been the problem? Well, that would be the quality of the cams.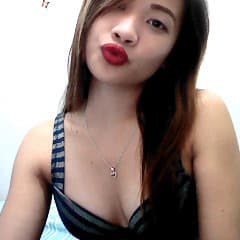 You see, folks, while pretty much every cam is marked "HD" I didn't find that the quality lived up to HD expectations. Sure, some of the images were very sharp and clear, but not all of them. Also, I found that many cams had issues with frame rate and produced choppy movement, which I hate. They do offer some video settings that allow you to zoom in and out and there's a "smooth" button that I thought might help with the choppiness, but it didn't seem to do anything.
Moving on to other issues, I have to say that the site's design is pretty average. It looks a little dated, but it is clean and simple to use, so I can't complain that much. They even have that feature that allows you to hover over a preview image and get a quick glimpse inside the live cam room without having to click in. Sometimes it takes a few seconds longer than it should, but it's a great feature nonetheless. There's also a pretty good advanced search engine and there's a mobile version that's pretty basic, but easy to navigate and use.
Some of the Models Speak English And Some Don't
In case you were wondering about communicating with the girls since they're all Asian, well, I can tell you that it's a little hit or miss, but not a big problem overall. They seem to understand English and will type back and communicate. It may be broken English, but for a live cam sex chat it's all good and there shouldn't be any issue getting what you want.
Asian Cams at an Affordable Price
So, do I recommend AsianCamModels? Well, it's in my list of top sites, so obviously I think it's at least worth your consideration. However, much of that has to do with the low per-minute price. But remember that it's free to just browse and check out the live babes, so you don't have to drop any money until you find a chick whose cam quality is good enough for you.
Click Here To Visit Website
Similar 🌐 Asian Cams

Asian Camly is a great place to interact and connect with beautiful Asian cam girls from Japan, China, the Philippines and other countries in Asia. Watch them perform live just for you.

Sexy Japanese girls are what you get on this live cam site. The quality is high and there's a translation feature so you can have a conversation while they get naked on webcam.
Sign Up and Hear From the Experts
Updates, opinions and offers from dedicated cam users just like you!

There are so many beautiful girls in Japan and many of them can be found on Japan Cams. These sexy Asian performers are just waiting to give you a XXX show.

Bring your love for Japanese girls to DX Live and experience them in a live cam format. If you don't understand Japanese, don't worry, the site has an English version.

Video chat with Filipina girls on webcam and have cyber Filipina sex online with couples and lesbians. Surf their profiles and pictures, and then take them for a private 1-on-1 show.