Real Russian couples live in the Voyeur Villa and you can see what they're up to 24/7. They aren't always doing something exciting, but they do tend to fuck a lot. You can watch everything live and in HD. Email me!

Pros
Free membership includes hardcore recorded streams
The HD streams look great
Good user features
Bottom Line
VoeyurVilla currently has five villas. Each is occupied by amateur Russian couples who are living their lives with cameras in every room, streaming the live goings-on 24/7. Watch them eat, talk, relax, shower, fuck, watch TV, masturbate… Well, if they're doing it at home, you can watch it live!
My Full Voyeur Villa Review
Watch What's Happening in a Villa Right Now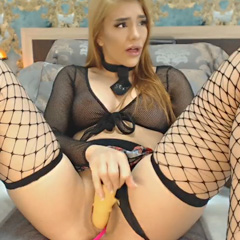 Actually, there isn't just one villa to check out. The folks at Voyeur Villa have, so far, filled five different apartments/villas/homes with cameras and you can check out any of the five at any time to see what the occupants are up to. The cameras are streaming live 24/7. And because these people are living their lives as if the cameras weren't there, what you see will always be new and reality in its truest form – with all of the good, bad and boring that goes along with people's lives. It's reality TV without the censors or scripts!
Sometimes Nothing, Sometimes Sex
The villas are all based in Russia, with Russian occupants, which means you might have to do a little time-zone math. So, if it's really early there, everyone will be sleeping. That happens to be the case as I write this - I'm currently staring at an empty kitchen. Although, based on the messy state of the kitchen it does look like they had a fun time the night before.
While people sleeping and an empty kitchen might not sound like much fun to watch, it's part of the real life voyeur experience. The couples and girls living in these villas aren't playing to the cameras. They're living their lives and that's what makes it exciting. And what's even better is when I click on a cam and find a hottie getting changed, masturbating in the bath, or having an orgy with her man and another couple (all things I've seen on the site).
Check it Out For Free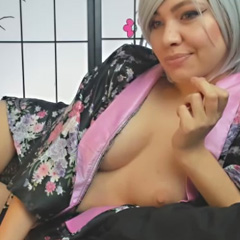 Those of you who have read some of my other reviews know that I like to check out a live site for free before I create a membership and/or spend my hard-earned cash. Well, that's what I initially did with VoyeurVilla. For free, you can click on each of the five villas and get one camera angle in one room in each house. You can also check out some pre-recorded videos from past live streams (the ones without a "lock" icon). This was pretty cool because there were some hot, hardcore scenes among them. On some other voyeur sites, hardcore recordings are only available to paid members
And speaking of paid members, if you're at all interested in the full voyeur experience you're going to want to get yourself a monthly membership. This gets you access to all the cams in all the villas. And the ability to go back and forth on a timeline within the last 24 hours. If you go for the more expensive premium membership, you also get unlimited access to the archives and a couple cool features: motion detection and auto-follow.
Good Design and HD Quality
The cams they use in the villas are HD quality and the live streams are sharp and the motion fluid. Basically they look great! As for the site itself, most of the real estate is taken up by the large video window. Above that are the names of the villas that you can browse. On the left are all the different cameras and rooms for that villa and on the right are all the recordings/archives. Below the video player is the timeline I mentioned.
Discover if "Voyeur" is Right For You
The live voyeur cam experience is different from the regular sex cam sites you're probably familiar with. But whether you're aware of your voyeur desires or not, I would still recommend checking out Voyeur Villa and seeing if the free experience entices you to want more. Because if it does – as it did for me – then it's worth the monthly membership to be able to look in on these Russian amateurs as they live their lives and have lots of sex.
Click Here To Visit Website
Similar Voyeur Cams

Imagine a house where sexy girls live, filled with hidden cameras in every room so that you can see what's going on 24/7. Well, you don't have to imagine it with Voyeur House!
Camarads cams are streaming 24/7. Check them out anytime and you might see a girl making dinner, folding laundry, taking a shower, or having sex. You never know!
Get Exclusive Email Offers
Deals, free tokens & minutes on the top voyeur cam sites!

Take a look at these Real Life Cams and see what's going on in kitchens, living rooms, bedrooms and bathrooms, where sexy girls are just going about their day.

In the Voyeur Villa, hot girls hang out, relax, go on their phones and have lots of sex and origes. Lucky for us, the villa has cameras throughout, streaming it all in real time.