Review My Cam is a fantastic user-submitted live cam review site. It's got a large database and the reviews are written by fellow XXX cam fans just like you! Email me your comments.

Pros
Advanced search engine
Large database of models
Cons
Some short review
Some models lack reviews
Bottom Line
If you want to know what users think of a site, Review My Cam is the place to find out. The site provides reviews of sites with information about what turns on the performers, what they do on camera, their skills and stats. With over 35,000 performers on the site and lots of user features, you're sure to find the performer who will make you cream yourself.
My Full Review My Cam Review
Reading Reviews Helps!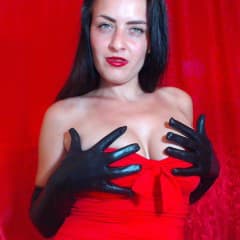 This isn't your typical review site with one reviewer who thinks they know it all. Instead you're invited to be part of the action. You're probably wondering what that means. Well, let me tell you! The site encourages user interaction and feedback about the performers and it's you who decides who will have the highest rating.
Do you like girls with perfect tits or big booties? Naughty babes who love to talk dirty while you jerk off to them? Whatever the case, you can find what you're looking for on Review My Cam. Your first question is probably how do I find what I'm looking for? Well, you can browse the site in a couple different ways.
Everything is Verified
On the homepage there are a couple sections to check out. There's the newly verified cam girls, latest cam reviews and live cam girls. There's also a Top Cam Girls section with the best in the biz laid out for you with thumbnails, ratings, gender, age and whether or not they're currently online. If you know what you're looking for you can check out the advanced search and sort through the 35,707 performers.
Learn a Model's Stats, Rates, Sites and More
Upon clicking on a girl's profile ReviewMyCam lays out a number of things for you. It gives you each performer's stats, price per minute, what sites they operate on, any photos, sex skills and a whole lot more. The site also live-streams the performer's free chat from whatever site they're operating from.
There are so many reviews sites out there, but what makes this one stand out? First off you can create a profile for yourself as well as check out other users' profiles. They profiles are especially unique because they have reviewer levels, so you can know how much of an "expert" each user is before you read their reviews. If you find a reviewer you really connect to and feel has the best reviews, you can "follow" them and keep up to date on what they're doing on the site.
These are User-Generated Reviews
As a whole, the site operates on users' reviews and ratings, so it has a great interactive playing field. However, with any site that focuses on its users this can lead to some problems. Sometimes users aren't as thorough as someone working for a site. While this means the reviews are unbiased it also means that sometime they're not very extensive.
For example, one review I stumbled upon just said "OMG this girl is gorgeous!" Yes, that was true, but I could come to that conclusion myself just by looking at her photos and they weren't telling me anything about the actual experience with her. The other issue that came up when I was browsing the site was that some of my favorite cam girls didn't have a review at all. Again, not surprising given the type of site this is, but it would be nice to see them separate the girls who've been reviewed with the ones who haven't.
A Terrific Review Site!
Overall this is a great site for user-rated cam girls. The advanced search engine and layout of the site make it easy to find the girl who has what you want in her show. You can check out what gets a girl off, what she does on camera and her sex skills. Find the babe who's got the goods on ReviewMyCam.
Click Here To Visit Website
Similar Live Cam Reviews

Get both user and staff reviews. Top Chats gives you all the info you need about live cam sites and the type of performers you'll find, so you can pick the best one for you.

RabbitsReviews is the best place for adult reviews. Their list of live cam sites is thorough and provides you with useful information about both free and paid chat sites.
Sign Up and Hear From the Experts
Updates, opinions and offers from dedicated cam users just like you!

Top Cam Sites gives you info on, you guessed it, the best live cam sites. Read reviews from both users and staff to get a good idea of the online fun you could be having right now.

MyCamGirl realizes the importance of the cam performer in your enjoyment of a live show. That's why they provide reviews, information, photos and videos for hundreds of hot girls.

Sex Cams 101 presents a simple and easy-to-navigate site filled with mini and full reviews of live chat sites. Read and compare info to find the best one for you.

Reviews of all the best adult cam sites are on Cam50. The site provides honest information about each as well as giving it a score. Use it to decide which live sites to check out.

The live cam reviews on Sex Cam Reviews provide detailed and honest comments from experts and users. The information is very helpful in deciding which site to visit.

With a clean interface, Xer Cams provides honest reviews of cam sites. There are lengthy posts for each site as well as ratings and stats that will help you decide which ones to join.