MyCamGirl is a unique XXX live cam review site as it reviews models only instead of the sites themselves. I like it but maybe they could update their design a little. Email me if I missed anything.

Pros
Members' area previews
Search bar& user comments and ratings
Cons
Design is cluttered
Some models have no reviews or ratings
Not mobile-friendly
Bottom Line
This is a good site to get to know what a model is going to be like inside her live cam sessions. There are tons of great user features including a search bar, user comments and ratings, and members' area previews. However, the design is quite cluttered and it's not mobile-friendly. The site also lacks a lot of model reviews. Overall, though, it's unique for giving a blow-by-blow of a cam girl's performance.
My Full My Cam Girl Review
Love Those Foxy Cam Girls !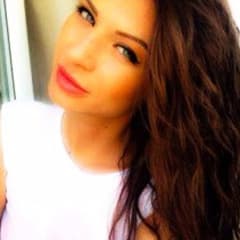 You know when you're browsing a cam girl's profile and she promises all these exciting things and in her pictures she's a total fox, but then you get inside the chat you're disappointed? Well, I was having this problem all the time. I would take a girl private and she wouldn't do anything I asked or liked or anything she promised in her profile either.
Needless to say this pisses me off. I mean I'm spending my hard-earned cash on these girls so I thought we could come to some sort of agreement but, oh no, just plain old disappointment. So I decided to take action into my own hands and scour the Web for somewhere I could find information on all the cam girls I wanted to get down and dirty with. And then I found My Cam Girl. Now this is a site I can get behind.
Pretty Sweet Reviews
Most of the live cam review sites I've stumbled upon review the actual site as opposed to the performers (although sometimes they are mentioned). On MyCamGirl you get a unique review site focused solely on the performers that gives you information about where you can find your favorite girl, her performance and so much more. The site employs reviewers to give you the lowdown on each girl and tells you whether or not you're going to want to spend some quality time with that performer.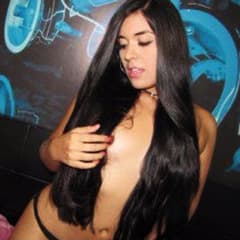 A number of things are laid out for you including the cam sites she's featured on, any recent reviews and comments, as well as how many models are currently online on each site. The reviews really delve deep into what makes a performer good or bad and give you stats on the girl, keyword tags of what she's into, GIFs from her performances and pictures and videos.
Hundreds of Review + Free Videos!
Enjoy over 200 reviews of cam girls as well as 515 free videos and 4,300 free pictures. In total there's over 13,000 girls listed on the site. Notice your favorite girl missing? No problem! You can add the models you want and help her get reviewed. You can also post comments and check out what other users had to say about each performer.
While the reviews themselves are quite thorough I found a lot of instances of models on the site not having a review at all. There are 232 girls reviewed, which is a good chunk of babes, but there's still a ton out there that I would like to see get extensive write-ups.
They Could Improve the Layout Though
I also found MyCamGirl to be a little cluttered and confusing. The homepage has tons of banners and annoying feeds from cam girls, which I don't want to see when I'm looking at reviews. It could definitely use a cleanup. But the reviews themselves were fairly well organized. And don't bother trying to check out the site on your mobile device. When you access it on your phone it just shows you the original desktop version, which is super awkward to look at on a small screen.
So suss out which cam girls are the sauciest and which ones will make you cream your pants like no other on My Cam Girl. This site is a unique experience if you want reviews of cam girls as opposed to live cam sites themselves. Overall it gets two thumbs up!
Click Here To Visit Website
Similar Live Cam Reviews

Get both user and staff reviews. Top Chats gives you all the info you need about live cam sites and the type of performers you'll find, so you can pick the best one for you.

RabbitsReviews is the best place for adult reviews. Their list of live cam sites is thorough and provides you with useful information about both free and paid chat sites.
Sign Up and Hear From the Experts
Updates, opinions and offers from dedicated cam users just like you!

Top Cam Sites gives you info on, you guessed it, the best live cam sites. Read reviews from both users and staff to get a good idea of the online fun you could be having right now.

MyCamGirl realizes the importance of the cam performer in your enjoyment of a live show. That's why they provide reviews, information, photos and videos for hundreds of hot girls.

Sex Cams 101 presents a simple and easy-to-navigate site filled with mini and full reviews of live chat sites. Read and compare info to find the best one for you.

Reviews of all the best adult cam sites are on Cam50. The site provides honest information about each as well as giving it a score. Use it to decide which live sites to check out.

The live cam reviews on Sex Cam Reviews provide detailed and honest comments from experts and users. The information is very helpful in deciding which site to visit.

With a clean interface, Xer Cams provides honest reviews of cam sites. There are lengthy posts for each site as well as ratings and stats that will help you decide which ones to join.