Live Cam Experts is a small review site presenting a Top 10 list of their best cam sites, with full reviews, ratings, pros and cons. If you have any questions or comments, email me.

Pros
Well laid out homepage with ratings and features
Detailed reviews with pros, cons and a score
Extras include a blog with news and tips
Bottom Line
Not everyone is going to have the time or be as obsessed with live cams as I am, visiting and reviewing hundreds of sites. Well, on Live Cam Experts, they've decided to narrow down their ten favorites and present them on a clear and easy-to-use interface with quick-glance info as well as full reviews and both expert and user scores. They do a good overall, but your options are limited.
My Full Live Cam Experts Review
Discover the Best Sex Cam Sites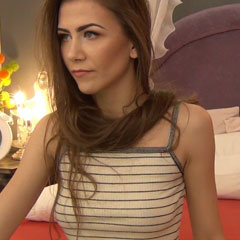 With MyFavSexCams, I think I've helped you find the best live cam sites, working hard to create something that's clean and easy to use while also providing you with detailed and honest reviews of hundreds of sites so that you can make informed decisions about where to spend your money. However, I'm not the only person doing this. And because my goal is for you to have the most rewarding experience possible, I created a Live Cam Reviews section. In it, I've listed other sites where you can get information including Live Cam Experts.
Gather Information Quickly on the Homepage
Whereas I've spent time on hundreds of cam sites and listed them in various categories, the people on LiveCamExperts have taken a much simpler approach and focused on their Top 10 favorites. I agree with most of their choices, but feel free to check them out for yourself. Also, by having such a small collection, they've been able to create a homepage that provides quite a bit of information at first glance. Not only are they listed in order from 1-10, but next to each site's logo is a few stand-out features as well as a score out of five. There's also a full review.
Dive Into the Review for a Complete Look at the Site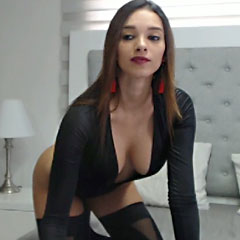 Each review takes a thorough look at the site, discussing everything from the types of models and cam quality to the pricing and membership options, as well as the various user features. They end their reviews with a bullet point list of the pros and cons and you'll also see a "review overview" box where they score various features (price, stream quality, navigation, etc.) and give the site an overall score out of 100. That's also where you can rate the site on five stars and see the average user score. I assume it's that user score and the "experts" scores that are combined to get the rating you see on the homepage.
Browse the Blog for News and Tips
Another section you'll find is "Adult News," which is their blog. They post various articles as well as pieces about different NSFW topics including tips on how to get laid, how long the average man lasts in the sack and watching porn at work. I don't think they have a set posting schedule, but they do look to be adding something at least a couple of times per month. This section also gives you something to come back to, because given the small number of reviews they have, once you've browsed their top 10, there isn't much else to do here.
Click Here To Visit Website
Similar Live Cam Reviews

Top Cam Sites gives you info on, you guessed it, the best live cam sites. Read reviews from both users and staff to get a good idea of the online fun you could be having right now.

RabbitsReviews is the best place for adult reviews. Their list of live cam sites is thorough and provides you with useful information about both free and paid chat sites.
Sign Up and Hear From the Experts
Updates, opinions, and offers from dedicated cam fans just like you.

MyCamGirl realizes the importance of the cam performer in your enjoyment of a live show. That's why they provide reviews, information, photos and videos for hundreds of hot girls.

Get both user and staff reviews. Top Chats gives you info about live cam sites and sexy performers, so you can pick the best one for you.

Sex Cams 101 presents a simple and easy-to-navigate site filled with mini and full reviews of live chat sites. Read and compare info to find the best one for you.

The live cam reviews on Sex Cam Reviews provide detailed and honest comments from experts and users. The information is very helpful in deciding which site to visit.

With a clean interface, Xer Cams provides honest reviews of cam sites. There are lengthy posts for each site as well as ratings and stats that will help you decide which ones to join.

Reviews of all the best adult cam sites are on Cam50. The site provides honest information about each as well as giving it a score. Use it to decide which live sites to check out.
LiveCamExperts is where you can get a second opinion on some of the best live cam sites. They're experts, too, and thoroughly compare each one, with features, ratings and reviews.
TOS | 2257 | DMCA | Privacy Policy | Blog | © 2018 My Fav Sex Cams - All Rights Reserved.
Get deals and FREE tokens & minutes for many of my fav cam sites - Straight to your inbox!