NederlandseCams.xxx is a Dutch language live cam sex site that's got a fair number of models to choose from, though it can get a little expensive at times. And don't expect an English interface option. Email me.

Pros
Good-quality cams
Variety of models
Cons
Credits are used up quickly
No options for other languages
Bottom Line
Want to watch hot Dutch girls get nasty and do the double Dutch for you? Well, Nederlandse Cams is the place where beautiful women who speak Dutch come to get naughty for you on cam. Watch live sex shows, or maybe even find your virtual girlfriend from Holland today.
My Full Nederlandse Cams (Dutch) Review
Hou Je Van Sexy Vrouwen?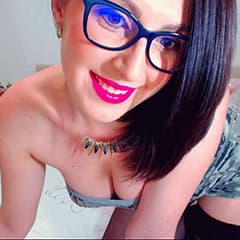 Are you interested in waking up to a beautiful woman? Or falling asleep to one? Well you've come to the right place. Nederlandse Cams has got plenty of women for you any time of day or night. The Dutch sure do it right!
This Site is Completely in the Dutch Language
The site is laid out for you with all sorts of gorgeous beauties, but unfortunately there's no English option and it's completely in Dutch. Google translate to the rescue! However, even with Google translate it becomes a problem when you want to use the search bar. I typed in a number of different keywords and no results were found. Unfortunately, you're going to have to do all the searching yourself, unless you speak Dutch.
Other than the language barrier the site is pretty easy to navigate and you can sort the models by gender, age, language and appearance. The models are laid out in thumbnails, indicating whether or not they're online, the languages they speak (a good chunk speak English), and where they're from. Most of them are from Holland, but some are from other parts of Europe (although all of them speak Dutch).
There's Tons of Ladies, Shemales & Dudes
The performers come in all shapes, sizes and colors, so you'll have a variety of eager women ready to please. Enjoy couples, lesbians and solo play. These girls really know how to get nasty for you on camera. In total you'll find 1,985 women, 73 transsexuals and 859 men. Altogether there are usually over 100 models online (including men, women and trannies) at any given time.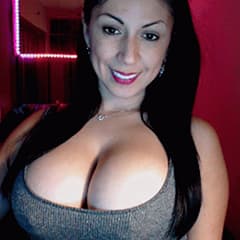 The site boasts good-quality cams. It differs between each girl and most are by no means HD quality, but they look pretty clear and you can definitely see all the steamy action going on. I didn't see any really grainy cams while I was on the site, which was a nice treat.
Rates Depend On Your Membership Package
Depending on how much money you want to spend you can talk to them in a private chat, public chat or pay more for a cam2cam experience. When you enter a show beware that your credits will get used up very quickly. There are a few different packages you can choose from. On average you can chat with girls for $0.75 a minute (though your first 5 minutes are $0.10 a minute). Every girl is the same price depending on the package you sign up for.
Gotta Love Ad-Free Cam Sites!
You can't interact with other community members, but why bother when all you really want to do is talk to the gorgeous performers on the site? Plus it's ad-free, which is a great as you won't get distracted by flashy pop-up or banner ads. And don't forget to take your dirty cam habits to go with a great mobile experience. It was easily the same as the standard site and everything loaded in a timely manner. Talk about convenience!
Does listening to sexy cam girls speaking their Dutch mother tongue turn you on? Then NederlandseCams has got you covered with sexy Dutch girls ready to get naughty for you. Find the horny amateur to suits your needs.
Click Here To Visit Website
Similar 🌐 International Cam Sites

The German beauties on Jetzt Live are hot and horny and put on great live cam shows. One look at their sexy teaser video will make you want to chat with these babes right away.

Don't bother searching for the handful of Latinas on other live cam sites. At Camera Prive, that's all you'll find! They have low per-minute rates and free chat rooms too.
The Best From Around the World
Get tips on how to mingle with girls from all over the world on cam!

Although these live cam performers are from Holland, you don't have to speak Dutch to enjoy their naked bodies and chat with them. And there are many sexy girls to choose from.

Morbo Cams is a Spanish sex chat site. It's free to browse and see the Spanish babes live on webcam. The site is mobile-friendly and there are a variety of shows and price points.

German amateur sex cams with uncensored HD webcams. Chat with dozens of babes and stay anonymous while discovering why German girls are so much fun!

There's nothing quite as heavenly as the German webcam babes on 777 Live Cams. Explore the many girls who are online all day and maybe even take one private!

This German site has live stripteases where you can discover the hottest amateur cam girls. Explore a modern platform with hot cam shows!