Morbo Cams is a Spanish language site full of amateur live XXX performers. If you don't read or speak any Spanish, don't worry, you can figure out how the site works easily. Feel free to shoot me an email sometime.

Pros
Free to browse and see live cams (generally no nudity)
Different types of shows means different price options
Mobile-friendly interface
Cons
Not a lot of live cams
Generally mediocre cam quality
More men than women online
Bottom Line
If you don't speak Spanish I highly recommend translating the page (Chrome makes it easy to do, but whatever way you want to do it is fine). Being able to read the text and buttons makes it much easier to figure out what's going on. And since the performers don't generally speak English it can also help you understand what they're saying. In the end, though, these amateur performers are usually using pretty mediocre-quality cams so it will take some browsing to find one worth your money.
My Full Morbo Cams (Spanish) Review
Habla Espanol?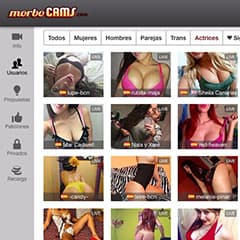 Normally I might not have found a site like this. There are so many English live cam sites I like that looking for ones from other countries was never a priority. However, over the years I've discovered a few of the international sites on this list and as I was putting this site together I made a special effort to find others to fill out the list and expand my sex-cam horizons, which led to the discovery of Morbo Cams.
Let me start off by saying that I don't speak Spanish. So, the first time I landed on the site I didn't understand anything. However, I was on Chrome at the time and (as anyone who uses Chrome knows), whenever there's a different language you have the option to translate the page. I clicked "yes" and most everything on the site that was in Spanish turned to English.
Now, I will say that it's pretty broken English and not the smoothest translation, but it was good enough that I could at least understand what all the buttons were for and read the text. So, this is what I figured out…
Amateur Spanish Cam Models are Hot!
This is an amateur cam site that's as interested in signing up new performers as they are in getting people to watch them. Even the FAQ section is filled with info about how to sign up and how to earn rewards and get higher rankings, etc. As well as how we viewers can use coins, go private and more.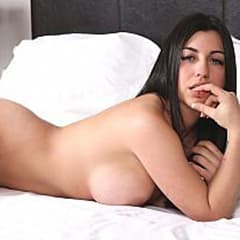 The design is a little amateur too, but it isn't hard to figure it out and they do have a mobile-friendly version as well should you want to browse on your smartphone. But in the end I'm not a huge fan of the site.
Not Too Many Models Online …
First off, the few times I've checked it out there haven't been many live performers available and sometimes I found more guys than girls. Also, the cam quality is generally mediocre. I know these are at-home amateurs, but in this day and age with technology being what it is it isn't hard to get an HD webcam, so I'm not sure why so many performers here can't produce a better-looking image.
Pricing Can Vary Wildly Here …
As far as pricing goes, you can go private with a performer, or sometimes they offer a coin goal that, if met, will lead to a show of some kind (for those who have paid). So, you can generally find something that fits your budget be it big or small. I also read something about being able to suggest a price/show to a performer, but I haven't tried it yet.
If you speak and read Spanish then I can see you having a fun time on MorboCams, though the cam quality is disappointing no matter the language. However, for me, in the end it's just an average site and one that I visit pretty infrequently these days.
Click Here To Visit Website
Similar 🌐 International Cam Sites