Jock Men Live has got more sexy, fit jocks as their live XXX models than you'd know what to do with. However, there aren't many online at any one time and some of them are asking high per-minute prices to chat in private. Send comments via email.

Pros
Very fit and muscular guys
Pics and vids also available for purchase
Active forum
Cons
Not many men online
Can be expensive
Some cams have issues with frame rate
Bottom Line
The jocks on Jock Men Live certainly live up to the sitename. These guys look like all they do is work out when they aren't online getting naughty for you. However, one issue is the fact that there aren't many of them online at one time. And some of them are charging way too much for a private chat. But it is free to check them out, so you can decide which ones are worth it and which ones aren't!
My Full Jock Men Live Review
These Dudes Are Huge!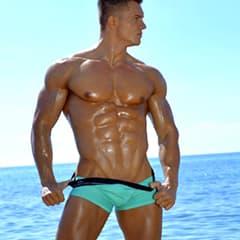 I've started working out again and have been trying to hit the gym regularly and eat better, but it isn't easy to stay motivated when I'm tired and just want to sit on the couch and eat a bag of potato chips. So, when I'm finding it really hard to get my ass out the door to exercise I take a moment to check out Jock Men Live and that gives me all the motivation I need.
To say that the guys on this site are fit doesn't do most of them justice. I mean, we're talking bulging biceps, muscular backs and incredibly cut six-pack abs. Sure, not every guy is as perfectly muscular as the others, but if fit guys are your thing then you really can't go wrong with these sexy dudes.
These Are Real Body-Builders!
It looks like some of them are actual fitness and body-building competitors as well and on their profiles you'll find a "sponsorship" section where you can donate to them and help with the many expenses that come with training and competing.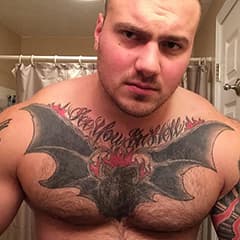 As for the site itself the second you land on the homepage your eyes won't know where to look as there are so many thumbnails of jocks all over the page. Unfortunately, the times I have been on the site there have been few dudes online (usually under 10).
The good news is that it's free to check out any online guy and see his cam live. You can chat with him in the free room, but (you know how it works) for more intimate things you'll need to pay and go private. And when you do that, things can get really hot, but they can also get really expensive.
The Good Ones Don't Come Cheap
You see, the guys all set their own JockBucks per minute price and when I did the conversion from dollars to JockBucks I found that the prices ranged from $3-$7/minute. The high end of that scale is pretty crazy, so I always try to find guys in the $3-$4/minute range, which isn't cheap but it is more reasonable.
Now, the first time I realized how expensive some of the cams were I was expecting awesome quality, but that hasn't always been the case. I will say that usually the image quality is great, but sometimes the frame rate is a little stop-and-go. So, that's why I appreciate being able to check out a guy's cam before deciding to go private.
With so few men online at times you might find yourself with lots of time on your hands and in those cases you can check out the "pics & videos" section where you'll find photo sets and amateur videos posted by the men on the site. Again, though, like the live cams, the prices vary quite a bit. I've seen a video going for a couple bucks and others demanding over $20!
Best Muscle Cam Site Ever
The muscular eye candy on JockMenLive is incredible, but the minimal number of men online and the somewhat expensive per-minute prices are things you need to be aware of. There's also a forum on the site that does appear to be pretty active with Q&A's and even discussions about fitness and working out, etc.
Click Here To Visit Website
Similar 🏳️‍🌈 Gay Cams

On Gay Free Cams it's, of course, free to sign up and chat with the many hot guys before you decide which one you want to go private with. Horny men are waiting for you.

Go Gay Cams features good-quality webcams and sexy guys. There's a huge database of male performers ready to have a live chat. Plus you can go cam2cam.
Solid Deals - Straight to your Inbox!
Get exclusive email offers and meet your next online stud!

Live Gay Webcams offers private shows with hot men and there's some free nudity. Either way you look at it, you'll be camming live with the horny man of your choosing.
Prepare to chat and socialize with thousands of hot guys on Social Boys. These men have HD cams and with so many of them to choose from, you'll easily find the perfect stud for you!

There are very attractive guys performing on good-quality cams on Camera Boys. Plus, the site will provide you with some credits just for signing up for free.

With the advanced search and performer profiles you'll surely be able to find the kind of guy you want to chat with on GayCamFlirt. Then all you need do is take him private!

X Love Gay has a lot of what you want on a male sex cam site, like hot performers and good navigation. With a VIP membership you also get lots of pre-recorded videos.

You'll get 10 free credits just for signing up at SuperMen.com. Then you can use those credits to chat with one of the many sexy men who perform live. Things can get very hot!