Are you looking for a different kind of cam show? Then you've come to the right place. Browse some unique categories like Voyeur, Roulette, Asian, Trans, Gay and more. Send your thoughts by email!
😎 Popular Niche Cams
Check Out Niche Cam Sites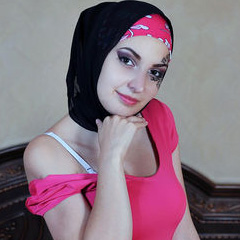 A decade ago, there weren't that many live cam sites, but fast forward to today and things have changed. There are now hundreds of them! It's great that sex cams are so readily available, but it also means it can be tough finding one that piques your interest, especially if you're looking for something a little different. That's why I've set aside a section for Niche sites - ones that focus on a specific type of performer or just don't fit into the typical mold you've come to expect.
Reviews as Unique as the Niche
Since these sites are unique, I'm going to treat them a little differently when I review them. For example, on an Asian cam site, I'm going to dig a little deeper. What type of performers will you find? Which countries are they from? Do they speak English? If they don't, does the site have a chat translation tool? Things like that. I'm going to tackle every little detail and make sure it has the babes you think it does. The same goes for trans and gay cams!
But being unique isn't always about the performers. For example, I have a category for Bitcoin cams, where you can pay with cryptocurrencies - it's one of the most secure and anonymous ways of paying. So if you've got some Bitcoins to spend, give it a shot. Or how about dating cam sites? Yes, that's right, you can have live cam dates with hot girls from all over the world. Getting to know these babes on a personal level really helps to build your relationship.
Explore a Different Side of Sex Cams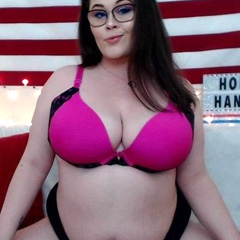 Have you ever seen the reality television show Big Brother, where strangers live together in a house and after a few weeks, drive each other completely crazy? Well, in a way, that's sort of what voyeur cam sites are like, except no one is getting into any arguments - just having sex in every room of their apartment while you get to be a fly on the wall and watch all the action unfold.
Feeling a little lucky? Try your hand at roulette! No, I'm not talking about the casino game, I'm referring to roulette cam sites. You never know what kind of random fun you might end up having with the sexy babes there.
Expand Your Horizons With Live Cams
It's interesting to see how these niche sites have been popping up over the last few years. I remember a time when all webcam properties were pretty much the same. But as our minds and tastes have expanded, so too has our need for unique sites, right? It's cool to see this happening. As more of these sex cams pop up, I'll do my best to stay on top of them. So stay locked to this page for my latest finds!