New live cam sites are showing up online every day with all sorts of unique themes and performers, so I'll make sure you stay up-to-date on the latest ones! Send your suggestions by email!
🔔 New Cam Sites
Discover the Newest Live Cams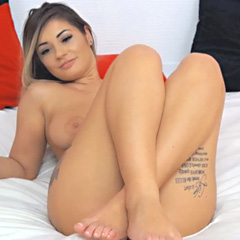 We're living in a fantastic era of live cam sites! Let me explain - I remember a time when you only had a few options, but today, not only are there hundreds of them, but new ones are popping up all the time. The best way to stay informed is to keep it locked on Myfavsexcams.xxx, where you'll stay abreast (pun intended) on the newest sex cams, along with my honest reviews to give you all the ins and outs. You might be thinking, "Aren't all cams more or less the same? Why would I care about new ones?" Well, it's true that some are similar, but I'm always trying to find ones that offer something a little different.
Check Out My Latest Reviews
Each review I write tackles the sites from a unique angle, so you know you're getting all the important details. I like to go deep (again, pun intended) to make sure I catch everything. Are they doing anything special? Are they sticking to the same formula? Don't worry, I'll tell you all about it! Now, don't get me wrong, just because a new, unique cam site pops up doesn't mean it's not going to get the same scrutiny that I give all the other sites I review. I'm still going to make sure it's a cam site worth spending your hard-earned dollars on - and if it's not, I'll tell you why.
Stay Up to Date on Fresh Cam Sites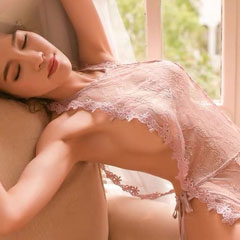 You never know what you're going to discover! Maybe it'll be one with college girls getting naked to pay for their tuition. Maybe it'll have professionals who cam for a living. Or maybe it'll be something completely new that you've never seen before! Either way, you never know what you're going to come across next. I'll also make sure to categorize them correctly. For example, if a new sex cam site pops up with only Asian girls, you'll also find it listed in the Asian Cams category.
Have you ever wanted to be a fly on the wall in the apartment on a young, sexy couple? One of the newest trends is Voyeur Cams! Imagine spying on a couple as they lounge around the house in their underwear and then move things over to the bedroom to fuck. Yes, you can watch it all happen! And I assume you spend a lot of time on your smartphone, right? Well, there are live cam sites coming out that specifically cater to a mobile experience, where you can chat with girls while you sit on the couch with your phone in hand.
Head to the New Cams Category First
Whenever you visit Myfavcams.xxx, check out this list first. I'll do my best to keep it updated, so you'll always know about the newest sites that have arrived. I'll also ask you for help. So if you spot a new cam site and think I should add it here, shoot me a quick email and tell me about it. I'll check it out, possibly list it here and eventually dive in for a full review. Is it going to be a new voyeur site? One with Japanese teens? Half the fun is in the discovery!

Sky Private has Skype-verified live girls available for pay-per-minute private shows, where you can get intimate with more than 27,500 sexy babes!

Only Fans is one of the best places on the Web to sell your sexy selfies and steamy videos. Get weekly or monthly payouts and an 80% commission on all earnings!
Sign Up and Hear From the Experts
Updates, opinions and offers from dedicated cam users just like you!

On LuckyCrush, enjoy a private video chat with a random opposite-sex partner within 10 seconds. Guys are randomly connected with girls, and girls with guys. And access is free!

If you want to see or talk to naked girls, visit Chatfly.sex for 100s of live sex shows every day, at all hours. Win 50 free tokens in their giveaway and find your favorite cam girl.

Asian Camly is a great place to interact and connect with beautiful Asian cam girls from Japan, China, the Philippines and other countries in Asia. Watch them perform live just for you.

Video chat with Filipina girls on webcam and have cyber Filipina sex online with couples and lesbians. Surf their profiles and pictures, and then take them for a private 1-on-1 show.

StreamYoung brings you beautiful babes performing live on cam. Most of these cam girls are European and between 18 and 25 years old, so get ready to chat with pretty teens and coeds.

Thousands of real and verified girls from around the world are online and waiting to connect on Coomeet. Make use of free video chat, and flirt and have fun without any commitment.