Tranny Cam Models has really cheap per-minute rates but their cam quality can be so-so at times. Still, can't argue too much with cheap live Shemale XXX shows now can you? Email me your suggestions.

Pros
M$1/minute private chat
Advanced search engine
Cons
Poor to average-quality cams
Lack of features
Model profiles offer little info
Bottom Line
The bottom line with Tranny Cam Models is pretty simple. The quality of the webcams is generally average at best, but with almost all the performers only asking $1/minute to take them private, it comes down to what you feel is most important. If you need something cheap, then there are few sites easier on your wallet than this one. But you have to accept the less impressive video quality as well.
My Full Tranny Cam Models Review
Gotta Love the Shemale Live Cam Sites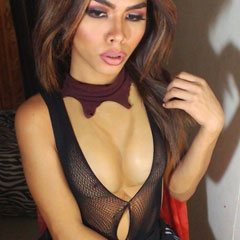 Though there are only a few sites in the Shemale Cams category here, there's quite a bit of variety among them as far as their styles, strengths and weaknesses. So the question you're probably asking is what are the strengths and weaknesses of Tranny Cam Models? Well, let's get into it, shall we? And why not just jump right to the strengths, which for Tranny Cam Models would be the price!
While a few models may charge a little more, for the most part it will only cost you $1/minute to go private with these trannies. The odd thing about it is that that low price isn't really hyped up on the site at all. In fact, the first time I was there I had no idea of the low price point until I tried to go private with a performer and was very surprised and pleased by the cost.
Cheap Private Rates!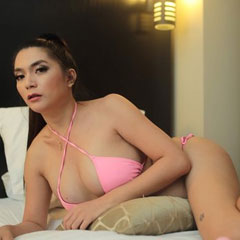 Then the same thing with the next tranny I wanted to spend time with. Finally, I just asked one of the performers and she confirmed that that was the price across the site. And reading the FAQ confirmed it again. You would think they would want to really advertise that low price, but they don't. So I will! But it isn't all good news.
I have spent a lot of time on live cam sites and usually, when the per-minute price is low it means the cam quality isn't great and that holds true for TrannyCamModels as well. Yes, many of the cams are marked "HD," but for the most part, they sure don't look high-def to me. In fact, most look pretty average when it comes to the picture quality, the fluidity of movement or both. And that's in the small-sized window in which they stream. You can make the window bigger, but it just exaggerates any quality issues.
They also look to have skimped on some of the cool features we see on other sites, including one of my favorites: the hover preview. I love being able to hover my mouse over a performer's preview image and get a live glimpse at her cam, but that isn't an option here. Also, the tranny bios/profiles are pretty basic, with no write-ups or much info besides a few basic stats.
You'll Find Plenty of Models Online & There's Great Variety Too
When I browse the site I usually find about 50 or so live performers available and there's a variety, which is nice. Different ethnicities, ages and body types can be found and there's an advanced search feature that I like to use to really narrow down my search when I'm in the mood for something specific.
There's a mobile-friendly version of the site, but the design is very basic and it does lack some of the features on the desktop site. There's no advanced search and I couldn't find the model profiles either. But if you need to browse the site on your phone it can be done.
If You're Budget-Conscious Then This is the Site for You
TrannyCamModels will draw you in with its horny Tgirls and that low per-minute pricing can't be beat, but site and cam quality aren't impressive. Personally, I tend to spend more time on the other shemale sites that might cost a little more but provide a higher-quality experience. It just depends on what's most important to you.
Click Here To Visit Website
Similar Trans Cams

Go Shemale Cams is a transsexual cam site where male performers are in the process of becoming a female. Watch these beautiful performers live on cam.

On ShemleCams.sex you'll find lots of hot Tgirls performing on HD webcams. There's a variety of show options, with private, party and gold ones, which are a cheaper option.
Get Top Email Deals on Trans Cams!
Tokens, minutes and other incredible deals - FREE!

Take your trans-loving experience to the next level with My Tranny Cams. There are beautiful shemales with nice bodies live on cam, looking to chat and play with you right now.

One great feature on Trans Live is that you can often find naked Tgirls on cam for free. There are many chat options in fact, as well as lots of shemale performers to choose from.

For only $1/minute you can have live sex with hot performers on Tranny Cam Models. You can use the advanced search engine to find the perfect transsexual for you.

Ladyboy Cams is easy to navigate and it's completely free to browse. More good news is that when you decide to have a private sex chat, it'll only cost you $0.99/minute!

There's a good variety of trans performers on Shemale.com. You'll find a good search engine as well as informative articles and, of course, all the sexy Tgirls on their webcams.