There's no surprise why iFriends made it to my list of top cam sites, it's super easy to use and the live sex shows are all shot using high-quality cams. You're going to have loads of fun here!

Pros
Mostly good to high-quality cams
Mobile friendly
Easy to use
Cons
Many performers don't offer free cam chat
Some very expensive performers
Some features cost extra
Bottom Line
The site needs a design refresh and making all the cams available in free chat would allow them to begin to compete with the better live sex cam sites out there. But cam quality is generally high and the girls sure know how to please. The prices do vary, so just be aware of what a girl is charging before jumping in for a private, naughty chat.
My Full iFriends Review
You Can Browse Before You Decide to Spend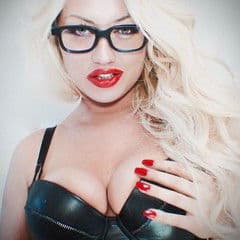 iFriends is a live cam site that falls in between the really high-quality ones and those lower down on the list. You see, site design is a little dated and most of the girls only allow you a 20-second view of their live cam for you to decide if you want to take them private. However, most of the cams are high-quality and it is free to just browse around before deciding if you want to drop any cash on private time. You can also do it all on your smartphone should you be away from your desk/laptop.
I have a lot of friends but I guess when it comes to hot chicks I could always use more, right? The name had me a little confused when I first set out to visit iFriends because it sounded a little innocent. I mean, I knew that sites like Cam Contacts had softcore sections where the purpose was to only chat and make friends with the babes, so was iFriends a site where that was the entire site? Well, let me give you the quick answer… NOPE!
Maybe you will become friends with some of these hot chicks, but even if you don't you will definitely see them naked and being very naughty.
A Simple but Effective Layout
The first thing you will notice about the site is the simple, and slightly dated design. It is clean and easy to browse, but it isn't as slick and modern looking as some of the other cam sites. To be honest, I don't mind the look, as it is very easy to navigate. However, there are some features - or the lack thereof - that do bother me. But, before we get to that, I will also say that there is a mobile-friendly version of the site and it too is simple and easy to navigate.
The first lacking feature you will probably notice is that there is no way to see a chicks live cam room without clicking into it. If you have spent time on the better sites, you know that they often allow you to hover over a preview image and see inside the girl's room without having to click inside. But not here.
No Free Video Chat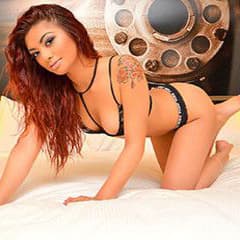 But the biggest issue for me here was the lack of free video chat. It is pretty standard among most sex cam sites to have the free chat room where people can talk to the girls and see their cam quality and then decide if they want to take her private. Well, at IFriends most of the performers only have text chat while only some offer the free video chat and thankfully there is a "free" category link so that you can quickly filter up just those babes.
Also, I will tell you that the girls without free cam chat do give you the option of seeing their cam live for 20 seconds. This is definitely better than nothing, but it's still disappointing that I can't take my time with all the cam babes.
Make and Keep Your New 'iFriends'
I will say that, like with most of the other sex cam sites I visit regularly, I have my favorite babes on iFriends and it is those girls with who I spend most of my time. And I will also admit that I have nominated all of my favorites for various awards - so, maybe if you take a girl private who has an award for "horniest" performer it may because of my vote.
Besides the nominating, there are other features like the ability to spy on private shows. Also, there are HD videos and the ability to view multiple cams at once, but these cost extra. The multi-cam feature requires, what they call, an "elite" subscription which does come with a monthly fee.
Okay, now let us talk about 2 of the most important points for any sex cam site: cam quality and price!
Most Cams Look Great
Overall cam quality is good and some of the cams do look to be HD, but for some reason I don't see any markers that tell me if a cam is HD or not. And there is no "HD" category to click on or filter by either. This makes taking those free 20 seconds even more important for the girls that do not offer free video chat.
Rates Can Vary Wildly Here
As for price, I have to say it is a little high on average. Now, I have chatted to a bunch of chicks for only $1.99/minute, which is a great price. But there are also performers asking for $9.99 which seems kinda crazy to me. On average I guess you are looking at $3.99/minute.
Check This Site Out!
So, in the end, while I do visit iFriends semi-regularly, it isn't one of my daily stops. And when I do check it out I generally stick with the girls I know because I don't feel like bothering with those 20-second quick views and would rather hang out with the hot "friends" I have already made and know how good they are and how high their cam quality is.
It is free to check it out so you really should at least head over and see if the performers float your boat. From there you can easily decide if it is worth spending a little cash and taking some of the hotties private.
Click Here To Visit Website
Links of interest
Here are other links of interest for fans of iFriends. They have an active presence on a few social media platforms, namely Twitter:
@ifriends, Pinterest and although they don't have an Instagram account, you can find many of their cam girls tagging their photos with
ifriends. You can watch some of their recorded videos on
Xvideos. A few other good sites reviewed them and you can read more by following these links:
ThePornDude 5/5,
PuaTraining 4/5 and
RabbitsReviews 73/100. Let me know by email if other useful resources could be added here!
Similar Top Cam Sites
TOS | 2257 | DMCA | Privacy Policy | Blog | © 2018 My Fav Sex Cams - All Rights Reserved.
Get deals and FREE tokens & minutes for many of my fav cams sites - Straight to your inbox!