Exklusiv Cam Sex has sexy German live cam models and plenty of 'em. The cam quality is generally good with many of the performers rocking HD cams. Email your thoughts.

Pros
Good per-minute prices
Some HD cams
Sexy German performers
Cons
No free chat
No advanced search
Bottom Line
The site doesn't offer free chats with the babes, like many other cam sites do, but it is free to browse and check out the recorded preview videos that these German girls provide as a tease. And when you do decide to chat with them, the per-minute price is definitely on the lower end of the spectrum.
My Full Exklusiv Cam Sex Review
German Beauties Rule This Cam Site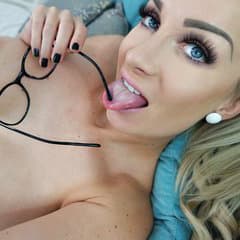 Although my first thought was how anyone can create a good live cam site if they can't even spell "exclusive," it took one quick copy-and-paste into Google translate to realize that "Exklusiv" means "Exclusive" in German. Which made even more sense given that the babes performing on these cams are (you guessed it) German!
My first impression of ExklusivCamSex was a good one. The design is pretty standard for a live cam site, but that isn't a bad thing. It's bright and clean and filled with preview images of all the available performers. My first time on the site I scrolled down the page and was very happy with what I saw. Blondes and brunettes, coed and MILFs, supersultry hotties and sexy girl-next-door types… plenty of women I wanted to get a closer look at.
A Couple Things Missing
As I delved deeper a couple things stood out as missing. The first was an advanced search. There are category links near the top of the page, but I'm a big proponent of an advanced engine on sex cam sites so that's a negative for me. However, the bigger issue was the lack of a free chat option. One of the first things I do when I visit a cam site is pick a hot chick and check out her free chatroom to get a look at her live and maybe talk to her (if that's an option). But I can't do that here. Instead when you click through to a girl's page you'll get a recorded tease video as well as some photos and a profile. The videos are a good way to see the girl, but they're not all filmed with their webcam so you don't always get an exact representation of the actual cam quality. Also, they generally speak German, which I don't understand.
The Good Stuff – Including the Price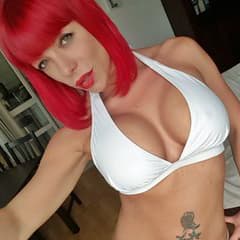 Although the videos might not always give you a look at their actual cam quality, the preview images do indicate whether or not the chick has an HD cam, as well as if they have a dildo you can control and their private chat fees. And speaking of the prices, that's another good thing as every babe I checked out was asking, at the most, 1-2 coins per minute, with voyeur mode always being 1 coin/minute. Looking at coin prices they cost 1 Euro/1 coin, which means 1-2 Euros/minute. Those are good prices and I've visited the site a few times and always been very happy with the performers I've chosen to take private. They've been sexy, open, friendly and very willing to do what I asked of them (without trying to waste time).
But Wait…. There's More
Along with the live cam experience are thousands of recorded videos to purchase. These are hot solo and hardcore scenes and they'll run you anywhere from 4-10 coins each, which I consider expensive. Although I always have the site's language set to English, the video titles don't always translate, so I usually throw them into a translate tool before I purchase any of them, so I know fully what I'm getting. Also, in case you were wondering about using the site on your smartphone, yes, you can and, yes, it's a generally good experience. I didn't notice any issues the few times I browsed that way.
My Closing Thoughts
It's free to check out so I would recommend doing at least that. Lacking a free chat means I'm usually more careful and picky about whom I play with privately, but the price is good and there are definitely lots of hot German babes who entice me - and will probably do the same for you.
Click Here To Visit Website
Similar 🏆 Top Cam Sites