We all know live sex cam sites are hot, but they sure get a whole lot hotter when the models are the sexy Shemales of your dreams! These live shows feature Shemale performers that are more than willing to get naked and freaky with you over cam. Send me an email if you've got a suggestion!
Shemale Cams
Watch Sexy Trans Models Live on Cam!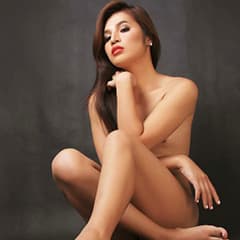 For those of you who just want a little taste of shemales every now and then during your live cam time, what you'll find on many of the better cam sites might be enough. But I also know that plenty of you spend all your time on those sites browsing just the Tgirls, so for you (and anyone else who wants a much more complete tranny experience) let me tell you about the sites in the shemale cams category.
A Variety of Shemale Performers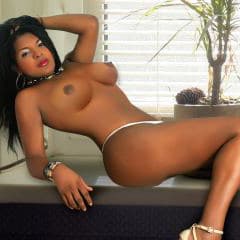 You know how on live cam sites they have a category list to help you browse all the girls? Well, on most sites one of those categories is a shemale one. That's all well and good, but imagine a site where all the categories are for trannies! Cats like mmature, Asian, big tits and teen, all referencing shemales. Now you can really find the type of tranny you want to talk to and play with, as they become the focus of the site and not just an afterthought.
Now, just like with any live cam site, the shemale ones are going to have their pros and cons too. Price, cam quality, usability features, design… these are all aspects that I've taken into account and discussed in my reviews and it's why I've listed them in the order that I have.
I'll Give You My Honest Opinion on Each Site
There's a reason I prefer ShemaleCams.sex to Tranny Cam Models. But I also want to provide you with a complete examination of the sites so that you can make your own decisions about which ones are best suited to your needs. Just because I prefer one over the other doesn't mean you'll feel the same way. So go ahead and check out all the sites in the category. These are four great places to go for those who already have a strong adoration for transsexuals.
For those of you just discovering their appreciation for trannies, these diverse sites will allow you to really hone in and find the looks and styles that speak to you the most. And, of course, if you have anything you'd like to share about any of the sites I've listed, go ahead and drop me an email. I always enjoy hearing from other sex cam lovers out there!

Take your trans-loving experience to the next level with My Tranny Cams. There are beautiful shemales with nice bodies live on cam, looking to chat and play with you right now.

On ShemleCams.sex you'll find lots of hot Tgirls performing on HD webcams. There's a variety of show options, with private, party and gold ones, which are a cheaper option.
Get Top Email Deals on Trans Cams!
Tokens, minutes, and other awesome deals - FREE!

There's a good variety of trans performers on Shemale.com. You'll find a good search engine as well as informative articles and, of course, all the sexy Tgirls on their webcams.

One great feature on Trans Live is that you can often find naked Tgirls on cam for free. There are many chat options in fact, as well as lots of shemale performers to choose from.

For only $1/minute you can have live sex with hot performers on Tranny Cam Models. You can use the advanced search engine to find the perfect transsexual for you.

Ladyboy Cams is easy to navigate and it's completely free to browse. More good news is that when you decide to have a private sex chat, it'll only cost you $0.99/minute!
TOS | 2257 | DMCA | Privacy Policy | Blog | © 2018 My Fav Sex Cams - All Rights Reserved.
Get deals and FREE tokens & minutes for many of my fav cam sites - Straight to your inbox!